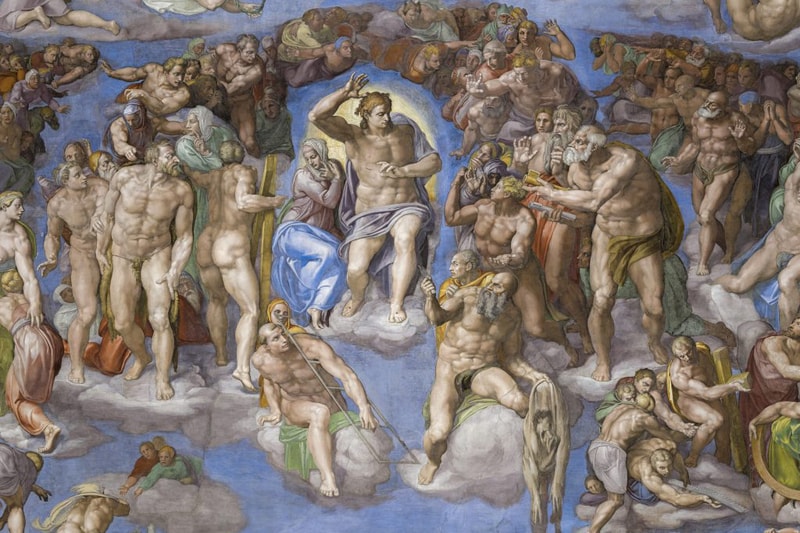 1 of 3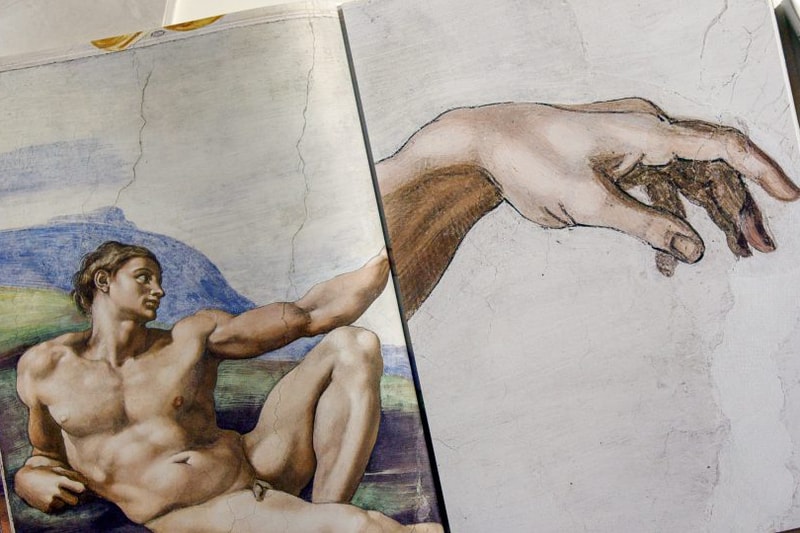 2 of 3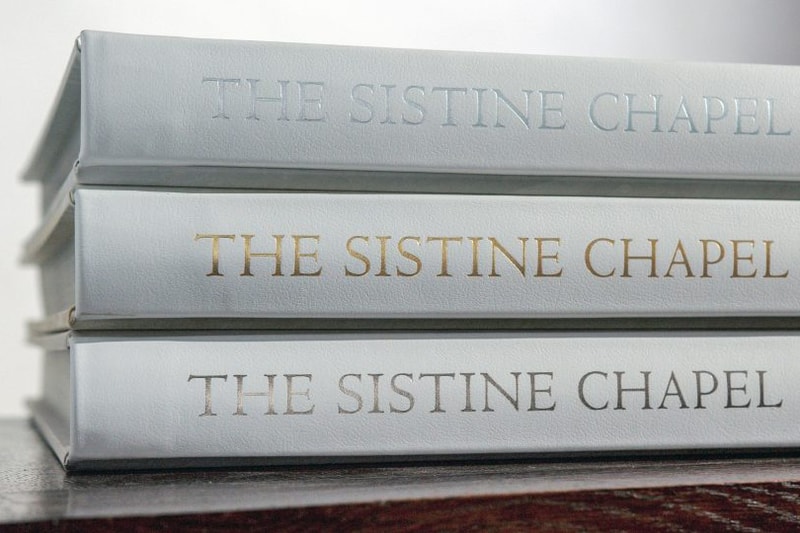 3 of 3
$22,000 USD Book Features Extremely Accurate Photos of the Sistine Chapel
A three-volume set featuring Michelangelo's renowned frescoes.
---
Callaway Arts and Entertainment, in partnership with Vatican Museums, will soon release a new English edition of The Sistine Chapel — a three-volume set of books that features extremely accurate images of Michelangelo's renowned frescoes. Each tome in the edition measures two feet in height and bound in silk and white calf with a costly price tag of $22,000 USD.
"You're seeing it at the same size, at arm's length, as a viewer as if you were a bird sitting on Michelangelo's shoulder," said Nicholas Callaway in a statement. "If you put it in the realm of unique things, or if you put it in the context of the art market, $22,000 is not an expensive work of art."
To develop the images in the book, a team worked over the course of 67 consecutive nights to snap images of the Renaissance artworks using the latest technology in gigapixel photography. They captured a total of 270,000 images that were pieced together in post-production and then printed as masterful digital proofs. The photos are roughly 99.4 percent precise when it comes to color. On some fold-out pages of the books, portions of the frescoes were reproduced at 1:1 scale so readers can view every brush stroke.
Callaway Arts and Entertainment will release The Sistine Chapel volumes on November 1 on its website with preorders available now. The sets are limited to 1,999 copies, and only 600 are available in English. By agreement with the Vatican, the work will never be reprinted.
Elsewhere in art, Robert Nava is presenting new paintings of hybrid beasts in Belgium's Sorry We're Closed gallery.