Jaden Smith Wants to Teach You How to Argue (in a Healthy Way)
The artist and activist will partner with Airbnb to promote productive discussion at holiday gatherings.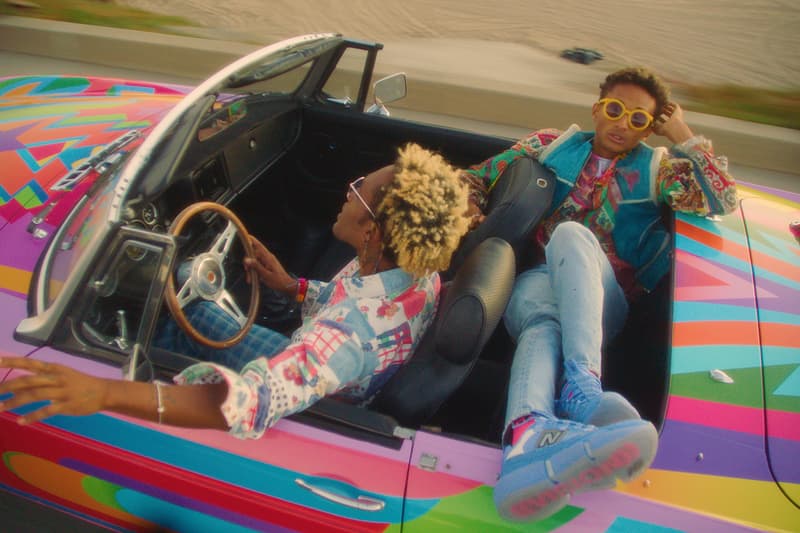 Jaden Smith will host a one-time online discussion meant to equip young people with the tools to speak their minds — and maybe change a few — at family dinners and gatherings over the holidays. The Airbnb Online Experience, titled "Bringing Activism to the Dinner Table", will be open to a group of up to 10 friends or family.
No stranger himself to honest family conversation, Smith is joining up with Dr. Phillip Atiba Goff, co-founder and CEO of the Center for Policing Equity, to provide this 45-minute seminar. Smith and Goff will be focusing on how to navigate tough conversations among people differing views while keeping your cool and avoiding division.
The experience will be available to book via Airbnb on October 29 at 9:00 AM PT/12:00PM ET. Participation will cost $100 USD, or $10 per person, with proceeds going to benefit Vote.org, a non-partisan organization that supports voter education and registration efforts. A free livestream of the event will also be available on Airbnb's Youtube channel October 30, 3:30 p.m. PST.
Big names across music, arts and sports have continued to turn out in support of voter registration; Lebron James recently joined with Nike in a bid to get out the vote and Diddy's Sean John has relaunched its "Vote or Die!" campaign for the first time since 2004.