Renault F1 Boss Loses Tattoo Bet Against Daniel Ricciardo Following His First Podium Finish
The first podium in nine years for the manufacturer.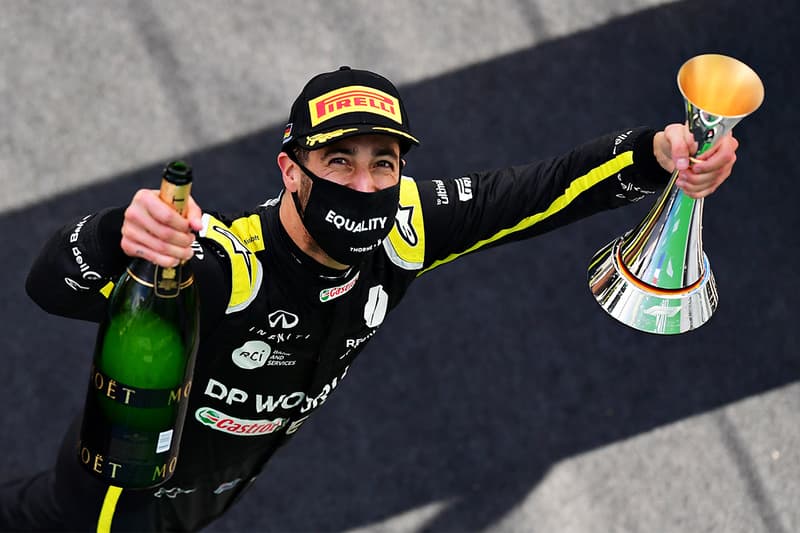 In his second and what happens to be his ultimate season racing for Renault, Australian Formula 1 driver Daniel Ricciardo has finally earned a podium finish last Sunday during the Eifel Grand Prix at a rather eventful Nurgburgring, finishing third after Red Bull Racing's Max Verstappen and Mercedes-AMG's Lewis Hamilton, with five cars — including pole-sitter Valtteri Bottas — unable to finish the race.
This podium finish is Ricciardo's first since he joined Renault, with his last win taking place at the Monaco Grand Prix back in 2018 when he was still with Red Bull. It also marks an even more momentous achievement for the French manufacturer, which hasn't seen a podium finish since Nick Heidfeld in Malaysia a whopping nine years ago.
According to Ricciardo, there was a bet at the beginning of the year between team principal Cyril Abiteboul and the racing driver that will see the former get a tattoo of the latter's choice if he managed a podium finish in the 2020 season, and both have confirmed that the tattoo will indeed be happening. Ricciardo hasn't decided exactly what the tattoo will look like but said it will be "probably something to do with me, but with a German flavor," a nod to the Nurburgring. He added: "I think there's going to be a lot of brainstorming to do for Cyril's tattoo. The first one is always a fun one."
Overall, standing world champion Hamilton took home the win, making it the 91st Grand Prix title of his career, tying the world record held by Ferrari legend Michael Schumacher.
Elsewhere in sports, Rafael Nadal has won the 2020 French Open to tie Roger Federer's record of 20 Grand Slam titles.