Regal and Cineworld Cinemas Shut Down Across the United States and United Kingdom
As a result, 45,000 employees will be affected by the closure.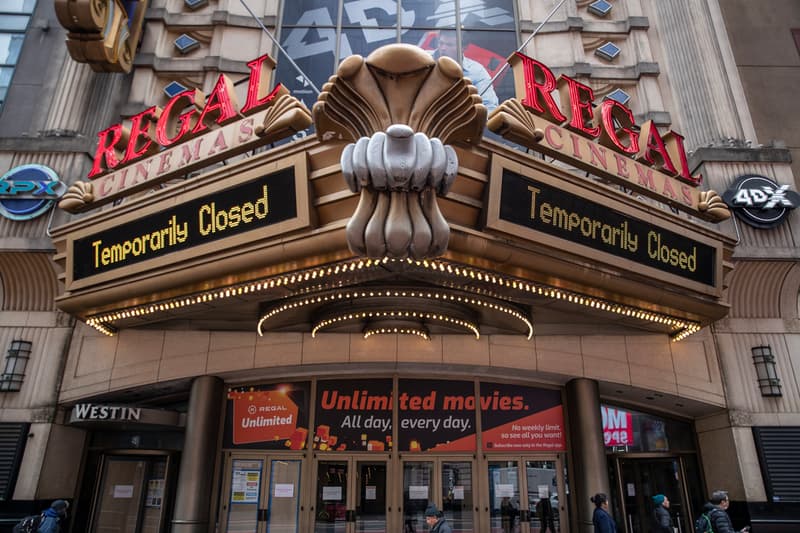 Regal parent company Cineworld Group confirms it is closing 536 theaters across the United States as well as 127 Cineworld and Picturehouse theaters in the UK as the coronavirus continues to delay the release of films. As a result, Cine Group reports 45,000 employees will be affected by the closure as major film releases like James Bond's No Time To Die delay its premiere once again, this time well into next year.
Cineworld, which was speculated over the weekend it would make an announcement this week, said its New York operations have especially been hit hard, as many theaters remain closed with little to no sign of an opening date in sight. Cineworld CEO Mooky Greidinger said: "This is not a decision we made lightly, and we did everything in our power to support safe and sustainable reopenings in all of our markets – including meeting, and often exceeding, local health and safety guidelines in our theatres and working constructively with regulators and industry bodies to restore public confidence in our industry."
The company will monitor the situation and is awaiting "more concrete guidance" on when to reopen. In the U.S. Regal serves as the second-largest cinema chain with 536 theaters. Theaters originally shut down in mid-March due to the pandemic and later reopened in limited locations prior to the release of Tenet.
In other entertainment news,  Monster Hunter's new teaser trailer offers fans a first look at Diablos.