Mercedes Extends Aston Martin Partnership for Access to EV and Hybrid Powertrains
Raising its stake in the British automaker from 2.6% to roughly 20%.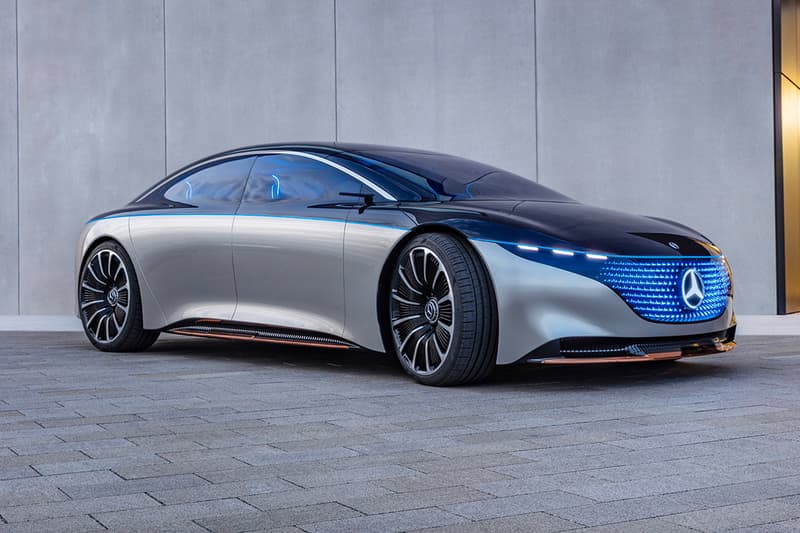 After almost a decade of partnership, Mercedes-Benz and Aston Martin are now taking its relationship one step further, with the former gaining more shares in the British automaker in exchange by sharing some of its developed technology.
According to reports, the new shares will be granted across numerous stages over the next three years, ultimately pushing the Germany company's stake in Aston Martin from 2.6 percent to "no more than 20" percent. At current prices, the shares are valued at up to $347 million USD, with roughly $183 million USD being part of the first transaction. In return, Mercedes-Benz will provide Aston Martin with regular "technology packages," which are said to include "certain engines and powertrains as well as powertrain software, E/E architecture and various other components."
"Today, we take another major step forward as our long-term partnership with Mercedes-Benz AG moves to another level with them becoming one of the company's largest shareholders," said Aston Martin's executive chairman Lawrence Stroll. "Through this new expanded agreement, we secure access to world-class technologies to support our long-term product expansion plans, including electric and hybrid powertrains and this partnership underpins our confidence in the future."
Elsewhere in the automotive world, Bugatti has built an 1,825 horsepower track-attacking Bolide.