Linkin Park to Drop Unreleased 'Hybrid Theory'-Era Track "Pictureboard"
Releasing as part of the album's 20th-anniversary reissue.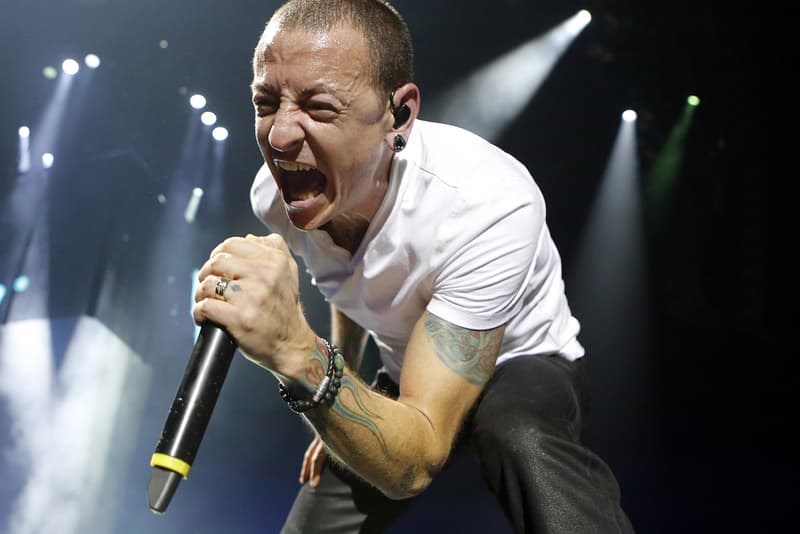 Linkin Park will finally be dropping "Pictureboard," an unreleased track that fans have been calling on the band to put out for two decades.
The track's existence has been known but none have actually heard it on record. Guitarist and rapper Mike Shinoda made the announcement during one of Linkin Park's virtual press junket, expressing how he's been fascinated by fans' obsession with the track and that it would be released as part of Hybrid Theory's 20th-anniversary reissue. "There are so many songs… Why is there so much focus on this one? You've never even heard it," said Shinoda.
He explained how fans had obsessed over an interlude, that they assumed was a small clip of "Pictureboard," the band played at a rock festival sometime between 2000-'01: "The fans had even come up with a name for that performance. They made up their own name for that interlude and they were asking me about that interlude, and I was like, 'You don't understand. You guys made up the name. I don't even know what song it is you guys are referring to. You literally named that thing something else. I didn't come up with that.'" Guitarist Brad Delson believes "Pictureboard" was the first song he heard Chester Bennington's voice on: "Unless my memory is super wrong, which is very possible, but not likely… I remember getting that and saying, 'Hey, what do you think of this guy? He just sent us this recording.' I wasn't like crying with joy, but almost. I was like, 'Wow, I don't even know what that is.'" Shinoda has stated that the band are "very excited" for fans to finally be able to listen to the track.
The Linkin Park Hybrid Theory: 20th Anniversary Edition Super Deluxe Box Set is currently available for pre-order on the band's dedicated website for $20 USD.
In case you missed it, Chester Bennington's pre-Linkin Park band has released an album with his vocals.