21 Savage and Metro Boomin Deliver Highly-Anticipated Followup 'Savage Mode 2'
Featuring guest appearances from Drake, Young Thug, Young Nudy and Morgan Freeman.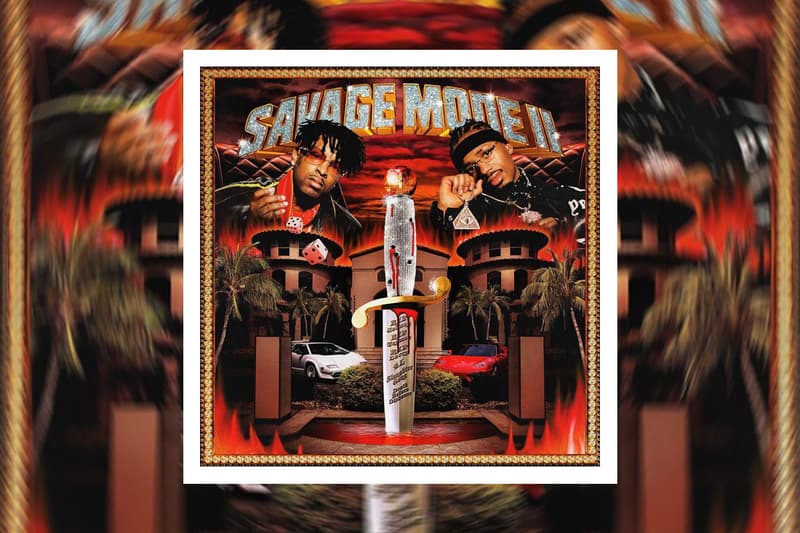 21 Savage and Metro Boomin have finally dropped off Savage Mode 2.
The revered collab album follows 2016's Savage Mode, and is noticeably longer as compared to its predecessor. Savage Mode 2 clocks in at approximately 45 minutes with a total of 15 tracks and features an exciting slate of guest appearances, including Drake for "Mr. Right Now," Young Thug for "Rich N*gga Shit," Young Nudy for "Snitches and Rats" and Morgan Freeman at the end of "Runnin" and "Snitches & Rats (Interlude)".
Savage and Metro Boomin announced Savage Mode 2 with a visual directed by Gibson Hazard and narrated by none other than Morgan Freeman, who dives into the meaning of "Savage Mode" and sums it up as someone who is "not to be f*cked with."
Fans have been waiting for the album for years, and the demand reached new heights when the producer teased its possible March 2020 arrival. When the month passed and it didn't drop, Savage took to social media to explain that he's still working on the album. By September 2020, eager fans launched a petition in hopes for the release of Savage Mode 2 and it garnered a whopping 28,000 signatures.
Stream 21 Savage and Metro Boomin's Savage Mode 2 on Spotify and Apple Music.
In other new music releases, take a listen to Westside Gunn's WHO MADE THE SUNSHINE here.