Levi's Launches Denim Buyback Initiative "SecondHand"
Trade in your old jeans to save the planet.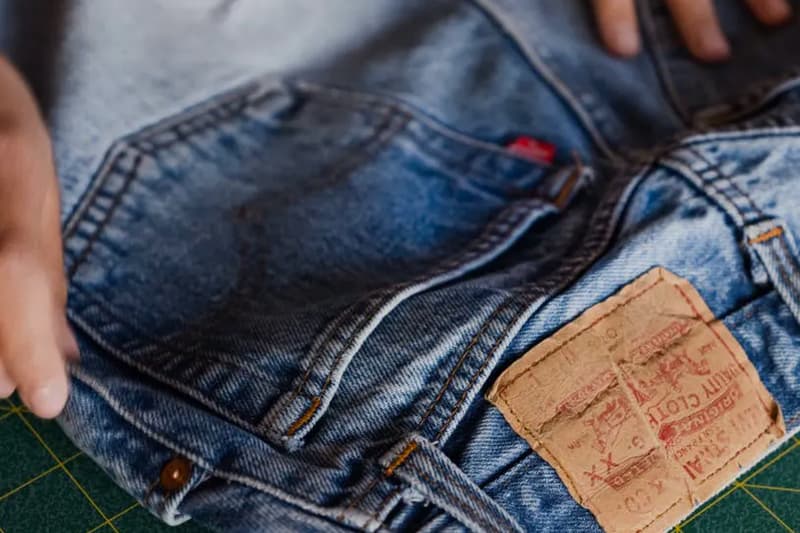 Levi's has launched a new buyback program in the U.S. called Levi's SecondHand, the American denim company's latest effort towards a more eco-friendly business.
The new program allows customers to trade in old pieces in exchange for a gift card equivalent to a portion of each item's perceived value. Clothes received are cleaned and then go up for sale on the company's website, where customers can directly purchase the pre-loved items.
Chief Marketing Officer of Levi's Jennifer Sey stated, "repurposing and repairing clothes require minimal additional energy input, no water, and no dyes to make more jeans." He added, "buying a used pair of Levi's jeans through SecondHand saves approximately 80 percent of the CO2 emissions and 700 grams of waste compared to buying a new pair of Levi's jeans."
E-commerce tech start-up TROVE was brought in by Levi's to facilitate logistics and backend operations for the program. TROVE founder and CEO Andy Ruben emphasized how implementing an infrastructure for second-hand clothing was "the single biggest move" that a supply chain could embody for better sustainability.
Levi's SecondHand is currently available on the label's dedicated website, with used items ranging in price from approximately $30 – $150 USD.
The denim giant's own retro-inspired sub-label, Levi's Vintage Clothing, recently issued a Halloween-themed trucker jacket and 501 jeans.