Gerhard Richter Has Become the Most Valuable Western Artist at Auction in Asia
After a record-breaking sale of a 1987 work.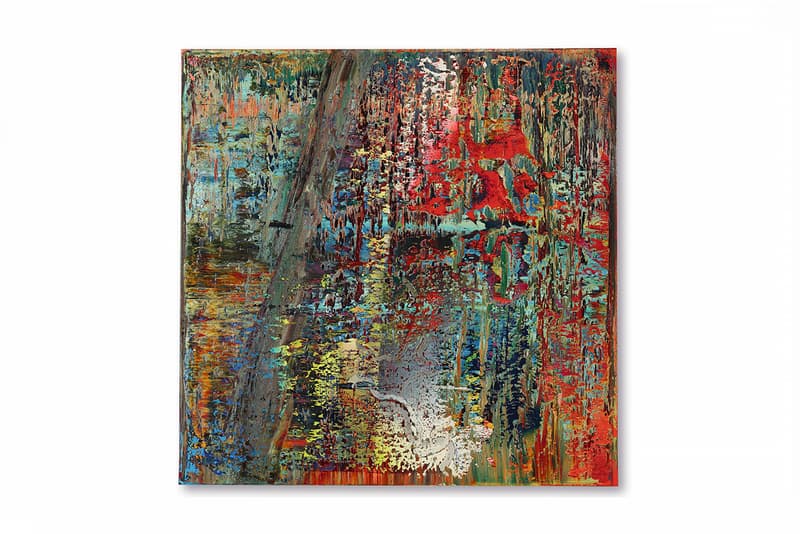 The abstract painter Gerhard Richter has set a new record for the sale of a work at auction in Asia, making him the most valuable Western artist in the Asian market.
Richter's 1987 work, Abstraktes Bild (649-2), was sold by Sotheby's to the Pola Museum of Art in Hakone, Japan, for $214.6 million HK ($27.7 million USD), the highest price achieved for any Western artist in Asia. The work was sold within ten minutes of the bidding opening.
The piece was sold from the collection of the billionaire Ronald Perelman, the owner of Revlon, who in recent weeks has been selling off his collection of modern and contemporary art. Perelman has already sold out works to the value of over $200 million USD.
Richter, whose career has spanned six decades, is widely regarded as one of the most significant living artists. His work has long sold for astronomical prices, placing him in a small group of artists able to command such bidding. Richter himself has commented commented on the inflated value of his work, saying "It's just as absurd as the banking crisis. It's impossible to understand and it's daft!"
Despite the economic turbulence caused by the COVID-19 pandemic, the upper echelons of the art market seem largely unaffected. Sotheby's recently announced an upcoming sale in London of Japanese artists, which will include works by Takashi Murakami and KAWS.
Elsewhere at auction, a collaborative work by Keith Haring and Jean-Michel Basquiat has recently sold for over $500,000 USD.