Anderson .Paak Enlists Timbaland for Funky New Single "JEWELZ"
The first collaborative effort between the two.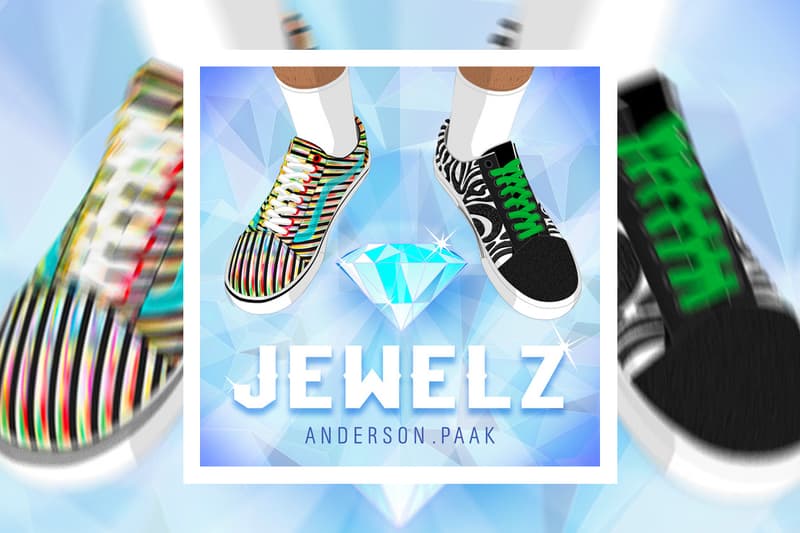 Anderson .Paak and Timbaland have teamed up to deliver the brand new single, "JEWELZ."
Clocking in at just under three minutes, the funk-laden track is a feel-good offering that hears .Paak singing and rapping in a pitched-up voice. The single's sunny disposition reflects the confident lyricism used by the GRAMMY winner where he sings, "I ain't even put my jewels on/I ain't even play my latest, greatest song/Had to make or break 'cause that 'lectric made to go."
Speaking to Zane Lowe on Apple Music, .Paak named Timbaland as one of his inspirations as a producer. "…[I]t's really dope to see someone like Timbaland that comes out of that era and that can still get the keyboard and mash out a beat right there on the spot. You know what I'm saying? A lot of dudes can't do that no more," he said. He continued, "'JEWELZ' was amazing, man. Timbaland came through, he had a bunch of ideas, he brought his son through and before we even got in the session, we was just chopping it up, having conversations and I think that's how pretty much the song had came about. With "I ain't even put my jewels on," we were talking, me, him and his son about something, and I think his son had said it. Like, "We didn't even start it yet or I ain't get my sh-t out yet." And I was like, "Yo, that's it. I ain't even put my jewels on yet. We didn't even start yet. We just warming up." You know what I'm saying? And Timbaland got in there."
Stream Anderson .Paak and Timbaland's "JEWELZ" on Spotify and Apple Music below.
In other music news, legendary guitarist Eddie Van Halen has died at 65 years old.