Morgan Freeman Reveals How He Ended up on 21 Savage and Metro Boomin's 'Savage Mode II'
The celebrated actor contributed narrations to both the album and its visual trailer.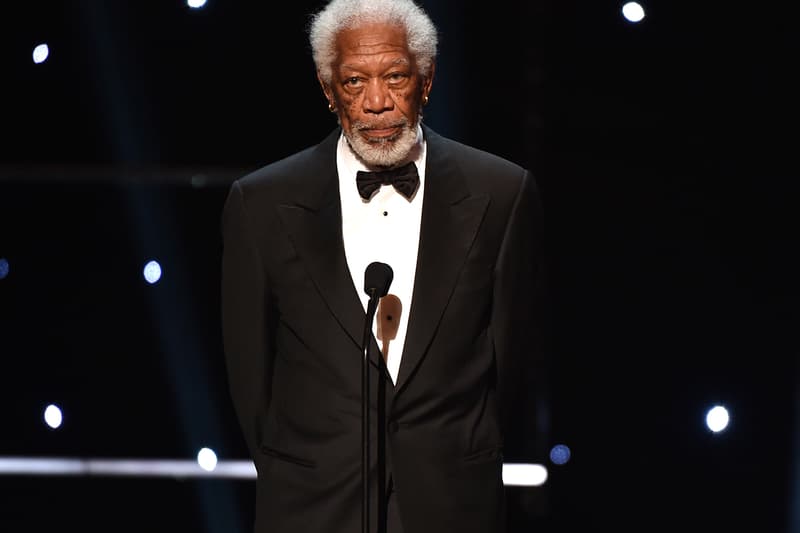 Prior to the release of 21 Savage and Metro Boomin's highly-anticipated followup Savage Mode II, the pair dropped a ghastly teaser that featured an unexpected guest appearance from none other than Morgan Freeman. Fans were pleasantly surprised to hear his heavenly voice narrate the short visual, but it was even more of a shock when fans discovered that Freeman actually contributed to a number of tracks on Savage Mode II.
The revered actor revealed that he accepted 21 and Metro Boomin's offer because it was a complete 180 from the "nice guy" roles he's been known to take. "What happens is you sort of get locked into a position," Freeman said in a recent interview. "Henry Fonda was in it, Spencer Tracy was in it, James Stewart was in it, even though he played a couple of bad guys. You don't really don't want to be cast into a mold, but after a few years, it's bound to happen. Every [offer] that's outside of what you consider [your] mold is fun to do. I got to jump at it."
He continued to explain that he recorded his parts using his iPhone at home, and that he was taken aback by the narration's script as because there's "some wisdom" in its core themes and values. "I think this is the way I think. It's basically saying don't suffer fools and when you want something go for that," Freeman added. "If [Savage's music] is a young people thing, then this is stuff they need to be aware of. So it's a good thing to do."
In related news, Savage Mode II is projected to open at No. 1 on next week's Billboard 200 chart.