Chainsmokers Concert Organizers Fined $20,000 USD For Ignoring COVID-19 Social Distancing Protocols
What was billed as a drive-in concert went viral for a packed and maskless dancefloor.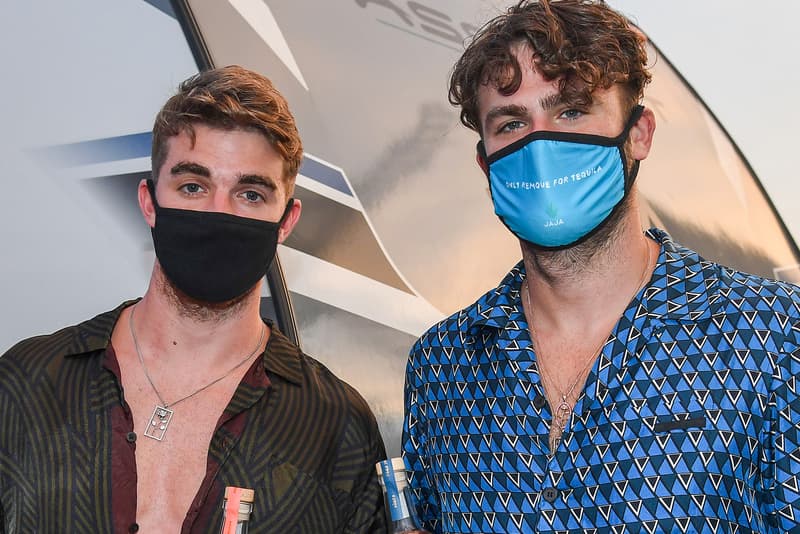 In late-July, The Chainsmokers performed during the Safe & Sound Benefit Concert in Southampton, New York. What was initially billed as a charitable drive-in concert went viral for a crowded and maskless dancefloor and drew the ire of the internet and government officials for being a possible coronavirus "super-spreader" event. Now concert promoters In the Know Experiences and Invisible Noise are facing the consequences — they've been fined $20,000 USD for ignoring COVID-19 social distancing protocols despite denying any wrongdoing.
New York State Governor Andrew Cuomo announced the fine in a recent tweet. "Following an investigation into the Chainsmokers concert in the Hamptons this summer, the promoters will be fined $20,000 for violating public health law. Further, the Town of Southampton cannot approve permits for group gatherings without State approval," he tweeted. The message mirrored his initial statement back on July 28 when The New York Times report first arrived. "Videos from a concert held in Southampton on Saturday show egregious social distancing violations," Cuomo initially wrote. "I am appalled. The Department of Health will conduct an investigation. We have no tolerance for the illegal & reckless endangerment of public health."
Upon coming under scrutiny, In the Know Experiences and Invisible Noise stated that they enforced a strict social distancing policy. "The Safe & Sound drive-in concert fundraiser followed the guidelines created by the Centers for Disease Control and Prevention and made best efforts to ensure New York's social distancing guidelines were properly maintained throughout the event," they said. "Upon arrival, individuals within each car had their temperatures taken and were also provided complimentary face masks before driving to their designated 20' x 20' spot." Videos contradicted their claims and led to the $20,000 USD fine. An official statement from Gov. Cuomo's office reads:
The Chainsmokers concert promoter is charged today with violating an Executive Order and Section 16 of the Public Health Law. As I said immediately following reports of this event, it was an egregious violation of the critical public health measures we have had in place since the beginning of this pandemic to protect New Yorkers from COVID-19. We will continue to hold people and businesses accountable for their actions and the local governments must enforce the rules or else we will hold them accountable as well.
According to that same press release, the Department of Health investigation discovered that 2,150 people attended The Chainsmokers' show, well over the permitted limit. The Chainsmokers and their representatives have not made a public statement regarding the concert. Stay tuned for any updates.
In more music news, James Blake released his new four-track EP Before.
NEW: Following an investigation into the Chainsmokers concert in the Hamptons this summer, the promoters will be fined $20,000 for violating public health law.

Further, the Town of Southampton cannot approve permits for group gatherings without State approval.

— Andrew Cuomo (@NYGovCuomo) October 14, 2020
Videos from a concert held in Southampton on Saturday show egregious social distancing violations. I am appalled.

The Department of Health will conduct an investigation.

We have no tolerance for the illegal & reckless endangerment of public health.pic.twitter.com/gf9kggdo8w

— Andrew Cuomo (@NYGovCuomo) July 28, 2020