Charles Barkley, Phil Mickelson, Stephen Curry and Peyton Manning to Compete in This Year's 'The Match'
Let the side betting begin.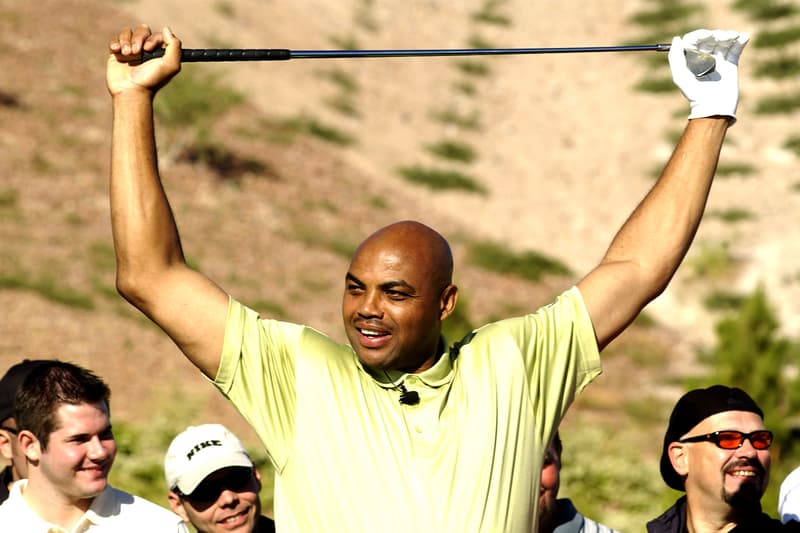 Capital One's The Match: Champions for Change is coming back, and the players have officially been announced. Joining Hall of Famer Phil Mickelson this year is Charles Barkley as they are set to go up against Stephen Curry and Peyton Manning.
This year's golf matchup should be quite entertaining as the banter has already started coming in from both sides. Michelson comments: "I'm excited to return for the third edition of Capital One's The Match and get out on the course with these three legendary athletes. While we may need a handicap for Chuck, I'm looking forward to playing with Peyton and Stephen and to help raise money for another important cause. It's also going to give fans and viewers an up-close look at Stone Canyon Golf Club, a place that I'm extremely proud of and excited to show how special it is." Barkley is also promising a stellar performance with his lastest comment: "I'm excited to finally show off my skills on the course. Phil and I got this, I GUARR-AAAN-TEEEE!!!"
Making this year extra special is the competition's contribution towards diversity, equality, and inclusion with its donation to Historically Black Colleges and Universities (HBCUs). This sanctioned PGA TOUR event is unlike any other golf match, with all players having open mics throughout the entire game as well as a special "Cart Cam." This year's The Match is sure to bring a number of humorous and unforgettable golf moments. Taking one last jab at Barkley aka Chuck, Stephen Curry ended with: "I truly believe an investment in HBCUs is an investment in our future and I am honored to have the opportunity to continue to support these great institutions alongside some of my favorite players… and Chuck."
Catch all the action live from Stone Canyon Golf Club in Oro Valley, Arizona on Friday, November 27, at 3 p.m. EDT.
Mickelson & Barkley
?
Curry & Manning

The Match is back.https://t.co/TtisxpVBLG

— PGA TOUR (@PGATOUR) October 19, 2020
View this post on Instagram
In other sports news, Titleist's TSi drivers and fairway metals are designed to push the boundaries of speed.