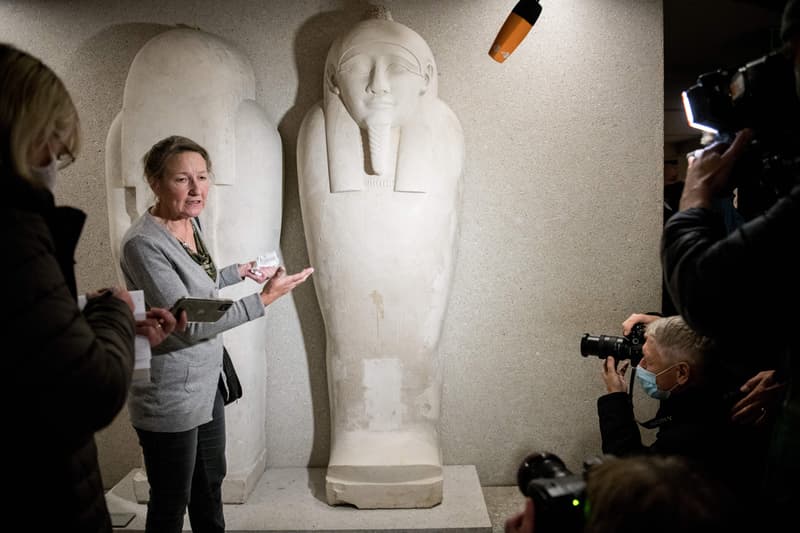 70 Ancient Artifacts Vandalized Across Berlin Museums
Objects including Egyptian sarcophagi, stone sculptures and 19th-century paintings.
---
Earlier this month, a group of unknown vandals took to three institutions on Berlin's museum island to pour an oily substance across ancient artifacts. Objects included in the attack on October 3 were Egyptian sarcophagi, stone sculptures and 19th-century paintings displayed at the Pergamon Museum, the Alte Nationalgalerie and the Neues Museum.
According to a report by Artnet: "The Prussian Cultural Heritage foundation says that a 'small' amount of liquid was sprayed on the objects by perpetrators who "acted very covertly and apparently exploited moments in which the supervisory staff.' The foundation, which oversees the museums, says that in many cases the damage could be readily reversed, but that stone and wood sculptures are still being restored. Some works are back on view."
Museum leadership kept the news of the vandalism hidden from the public for more than two weeks in order to conduct investigations with German police — authorities currently have no clue on the motive behind the attack. This latest incident, which has been described as the worst attack on art and antiquities in post-war Germany, recalls a similar occurrence in 2018 when two women were arrested in Athens for smearing museum exhibits at the National Museum of History with an oily liquid. The two women, who were later reported as being of Bulgarian origin, told police they vandalized the artworks with oil and myrrh "because the Holy Scripture says it is miraculous," as per The Guardian.
German media outlets claim that the museum island attack is connected to conspiracy theories spotlighted across social media outlets by well-known coronavirus deniers in recent months. One theory suggests that the Pergamon Museum is the center of the "global satanism scene" because it holds a reconstruction of the ancient Greek Pergamon Altar.
Elsewhere in art, teamLab recently installed a permanent work featuring real-time flower visuals in New York City.