Jack Nicholson's Joker Fedora and Obi-Wan Kenobi's Lightsaber Are Heading to Auction
The entire catalog is expected to fetch almost $6 million USD.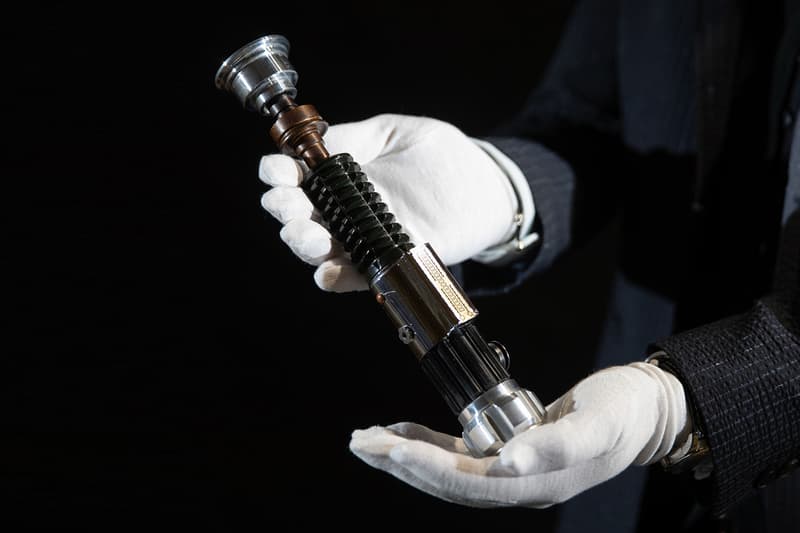 This year's installment of Prop Store's annual Unique Entertainment Memorabilia Live Auction is set to take place in December 2020, and it's bound to feature some of the most iconic film props of the last 40 years.
According to reports, more than 900 items will be auctioned off with an expected total of $5.6 million USD. Some of the major props hitting the auction block include the Hero Lightsaber Ewan McGregor wielded as Obi-Wan Kenobi in Star Wars: Revenge of the Sith, which is estimated to sell for up to $155,000 USD, and Jack Nicholson's Joker fedora from Batman, which could go for $26,000 USD to $38,000 USD.
Other items include the mechanical alien from Alien, the bomber jacket Tom Cruise wore as Maverick in Top Gun, Michael J. Fox's Marty McFly jacket from Back to the Future Part II, Julia Roberts' boots in Pretty Woman, Brad Pitt's red leather jacket from Fight Club and the late Heath Ledger's necktie from his role as Joker in The Dark Knight.
Take a look at the catalog on the official website. Prop Store's Unique Entertainment Memorabilia Live Auction takes place on December 1-2.
In other entertainment news, the Fast & Furious franchise will end with two final movies.