'Uncut Gems' Is Coming to Netflix (UPDATE)
A representative has reached out to clarify.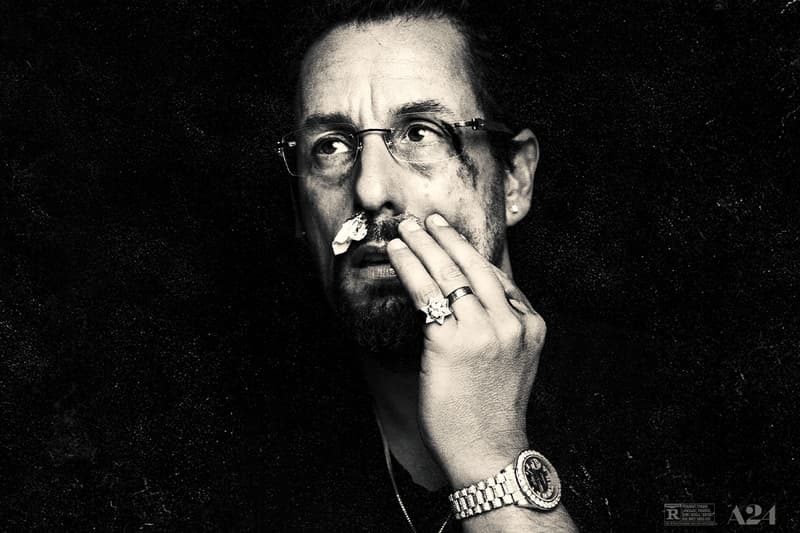 UPDATE (January 17, 2020): A representative for Uncut Gems has replied that the film currently has no confirmed plans for a streaming premiere in the United States.
ORIGINAL STORY (January 15, 2020): Adam Sandler has been a familiar face to Netflix viewers for the past few years, appearing in a range of self-produced films that bombed in the critics' department but flourished at the box office. However, his next appearance on the streaming platform is a complete 180 from his recent roles under his Happy Madison Productions: The actor's Safdie Brothers film Uncut Gems will be hitting international Netflix accounts on January 31, and is expected to land on the US service "soon."
"Your gems: uncut," Netflix announced in a since-deleted tweet. "The Safdie's UNCUT GEMS, coming to Netflix outside of the US on January 31 (coming soon to US)."
This immediate streaming premiere marks a rare agreement between A24 and Netflix due to the production company's streaming deal with Amazon Prime Video, resulting in almost all A24 films landing on Amazon after finishing its theatrical and home sales runs. Since there are currently no plans for an Uncut Gems international release, this addition to the Netflix catalog could be A24's way of distributing the film worldwide.
Uncut Gems has seen praise from fans and critics alike following its premieres at the Telluride Film Festival in August 2019, Toronto International Film Festival in September 2019 and its nationwide release on Christmas Day 2019. Sandler's dramatic performance as jeweler and gambling addict Howard Ratner has been hailed by critics as a career-best, leading many to point out that he and the film were snubbed by the Oscars.
Despite the lack of a Best Actor nod, Sandler evidently holds no grudges and even took to Twitter to congratulate all his nominated friends — including a special shoutout to actress Kathy Bates, who starred as Sandler's "Mama" Helen Boucher in the 1998 comedy, The Waterboy. "Bad news: Sandman gets no love from the Academy. Good news: Sandman can stop wearing suits. Congrats to all my friends who got nominated, especially Mama," he tweeted. Bates replied with an equally adoring tweet, writing, "I love you my Bobby Boucher!!! You was robbed!! But Mama loves you!!! I learned a new urban slang word for you! You da GOAT!! Not the one we eat at home, Son."
Stay tuned for a Netflix US premiere date.
In related news, take a look at the full list of nominees for the 2020 Oscars.
Your gems: uncut ?

The Safdies' UNCUT GEMS, coming to Netflix outside of the US on January 31. pic.twitter.com/1UjtWKjIUu

— Netflix Film (@NetflixFilm) January 14, 2020
Bad news: Sandman gets no love from the Academy.
Good news: Sandman can stop wearing suits.
Congrats to all my friends who got nominated, especially Mama. pic.twitter.com/o1Ep3E7GRB

— Adam Sandler (@AdamSandler) January 13, 2020
I love you my Bobby Boucher!!! You was robbed!! But Mama loves you!!! I learned a new urban slang word for you! You da GOAT!!
Not the one we eat at home, Son. ❤️?? https://t.co/2KDbfUjIXR

— Kathy Bates (@MsKathyBates) January 13, 2020