Billie Eilish to Perform James Bond 'No Time to Die' Title Song
The youngest artist to write & record a Bond theme song at 18 years old.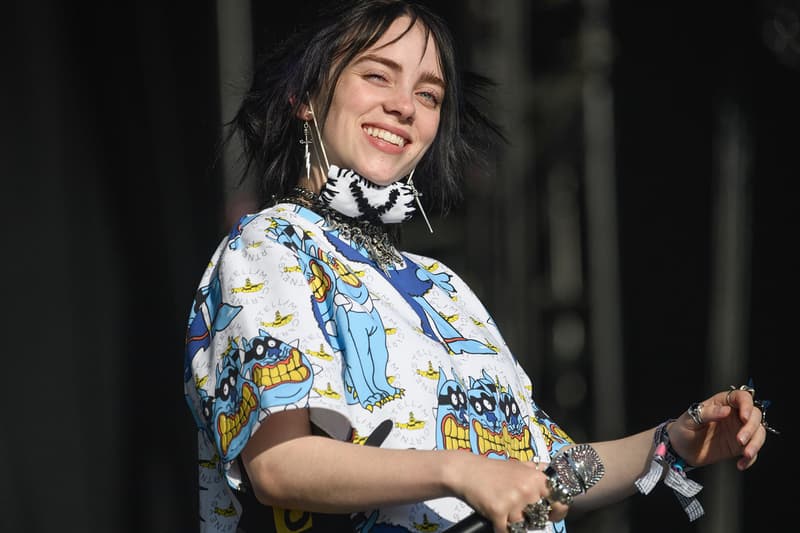 Billie Eilish has broken numerous records in the past year and the 18-year-old can add yet another honor to her growing list of accomplishments — the youngest artist in history to write and record a James Bond theme song. The 007 movie franchise announced that Eilish will be singing the No Time to Die title song, written by her and older brother Finneas O'Connell, while Hans Zimmer will be scoring the Daniel Craig film.
"It feels crazy to be a part of this in every way. To be able to score the theme song to a film that is part of such a legendary series is a huge honour," Eilish said in a statement. "James Bond is the coolest film franchise ever to exist. I'm still in shock."
Eilish joins the likes of Madonna for 2002's Die Another Day, Tina Turner for 1995's GoldenEye, the late Chris Cornell for 2006's Casino Royale, Jack White and Alicia Keys for 2008's Quantum of Solace and most recently, Adele for 2012's Skyfall and Sam Smith for 2015's Spectre.
No Time to Die marks the 25th installment in the James Bond franchise and is Craig's fifth and final appearance as the fictional MI6 agent. Rami Malek and Lashana Lynch join the cast as Bond villain Safin and 00 agent Nomi respectively. Returning characters include Léa Seydoux as Bond girl and psychologist Dr. Madeleine Swann, Ben Whishaw as MI6 Quartermaster Q, Ralph Fiennes as MI6 head M, Christoph Waltz as Bond archenemy Ernst Stavro Blofeld, Naomie Harris as M's assistant Eve Moneypenney and Jeffrey Wright as CIA field officer Felix Leiter.
While no release date for Billie Eilish's title song has been announced, fans can expect the single to drop before No Time to Die's premiere on April 2, 2020.
Elsewhere in music, King Krule has announced his upcoming album Man Alive!
The #NoTimeToDie title song will be performed by @billieeilish. Billie has written the song with her brother @finneas and is the youngest artist in history to write and record a James Bond theme song. pic.twitter.com/Qd5cYIRlmg

— James Bond (@007) January 14, 2020
"It feels crazy to be a part of this in every way. To be able to score the theme song to a film that is part of such a legendary series is a huge honour. James Bond is the coolest film franchise ever to exist. I'm still in shock," Billie Eilish #NoTimeToDie https://t.co/g6A1w8i10s

— James Bond (@007) January 14, 2020