Tiffany & Co Opening London Café in Harrods
Marking the first one in Europe.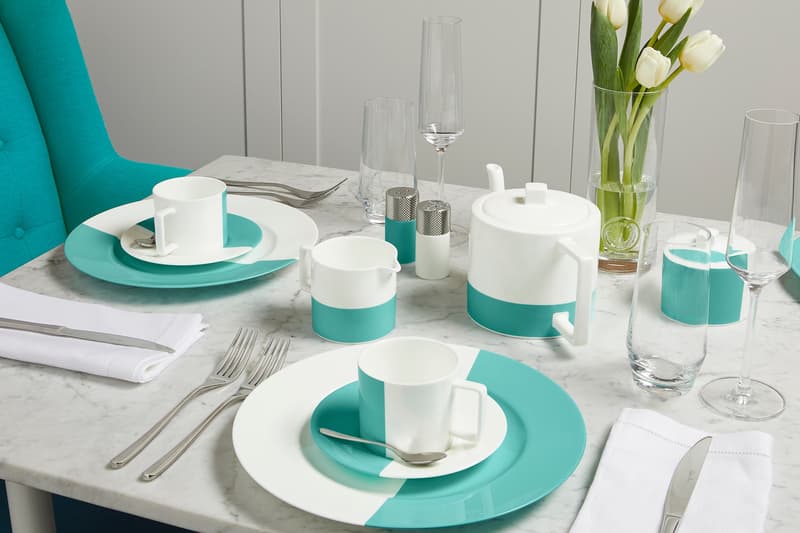 American luxury jewelry brand Tiffany & Co is set to open its iconic Blue Box Café in London next month, situated at upscale department store Harrods.
This will mark the first time the café has opened in Europe, and follows the iconic Blue Box Café at the brand's flagship store in New York City, which opened a few years prior.
"We are excited to introduce the Tiffany Blue Box Café to Europe — and it seems only fitting to do so at Harrods, one of the world's most iconic department stores," Richard Moore, divisional vice president, global store design and creative visual merchandising of Tiffany & Co said in a press release. "We have a long-standing presence in London and by introducing the Tiffany Blue Box Café here, we offer our customers in this city yet another way to immerse themselves in the world of Tiffany."
Those who attend the café will be able to enjoy breakfast, à la Audrey Hepburn style, afternoon tea and dinner, all while being situated inside what feels like Tiffany & Co's famed blue box. The Blue Box Café will be furnished with amazonite stone and hand-painted motifs, while dishes will be served on signature Tiffany & Co. china, which are available to purchase in-store.
The Tiffany & Co London Blue Box Café will open its doors on February 15 for a limited period of time. Head over to Harrods' website to make a reservation now.
Tiffany Blue Box Café at Harrods
87-135 Brompton Rd, Knightsbridge
London, SW1X 7XL,
England
In related news, take a look inside L'Art de l'Automobile's retro toy shop-inspired Paris Fashion Week pop-up.