Syfy Orders 'Chucky' Horror Series
Helmed by original 'Child's Play' duo Don Mancini and David Kirschner.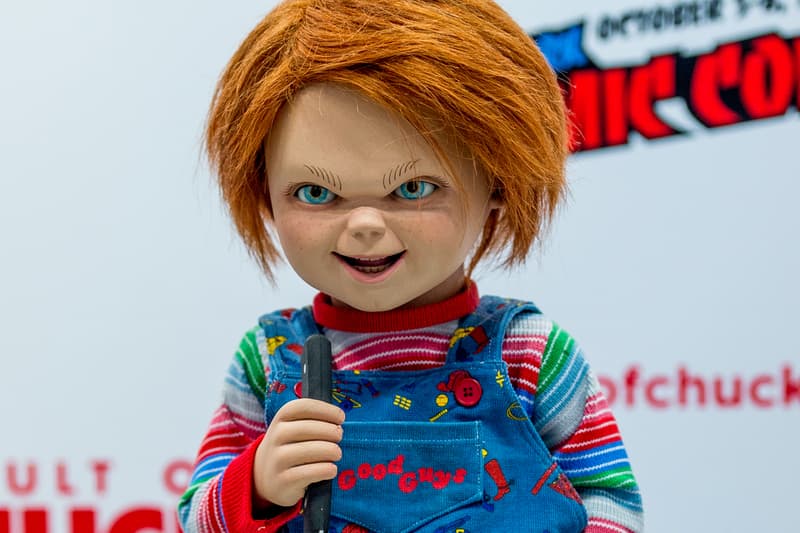 A TV series surrounding the notorious killer doll Chucky is now in development over at Syfy.
Announced during NBCUniversal's presentation at the Television Critics Association Winter Press Tour, the forthcoming show will be helmed by original Child's Play creator and writer Don Mancini, along with the franchise's producer David Kirschner. Writer-producer Nick Antosca also joins the duo, while Twin Peaks writer Harley Peyton will serve as executive producer. Mancini is due to write the show and direct the pilot.
According to reports, the television adaptation will see a vintage Chucky doll appear at a suburban yard sale in an "idyllic" American town. As the Charles Lee Ray-possessed doll begins its series of horrifying murders, the perfect town's hypocrisies and secrets come to light. Previous enemies and allies of Chucky are also expected to make appearances in order to expose the truth behind the killings, along with the doll's untold origins that go back to an ordinary child who turned into a monster.
The latest Child's Play reboot saw Aubrey Plaza and Andy Barclay as a mother-and-son tandem who are cursed with Chucky. Mark Hamill voiced the notorious doll, adding to his long list of voiceover credits.
In other entertainment news, a sequel to Silence of The Lambs will be adapted for television.