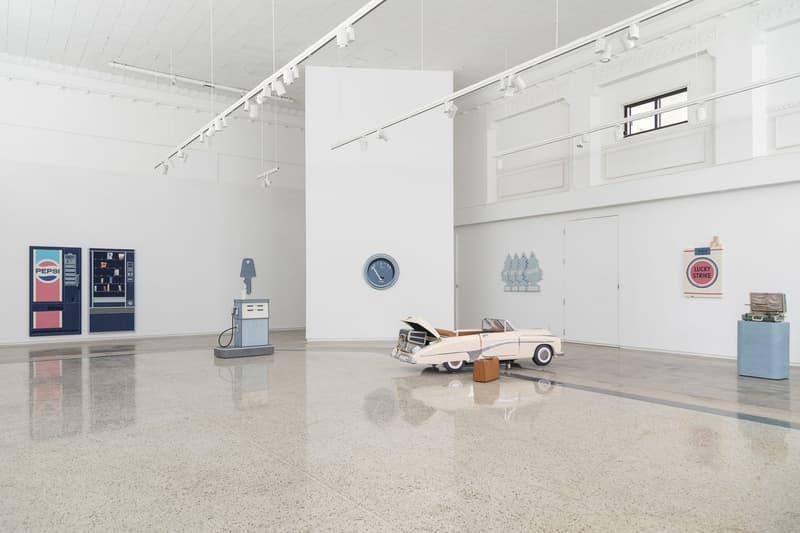 1 of 14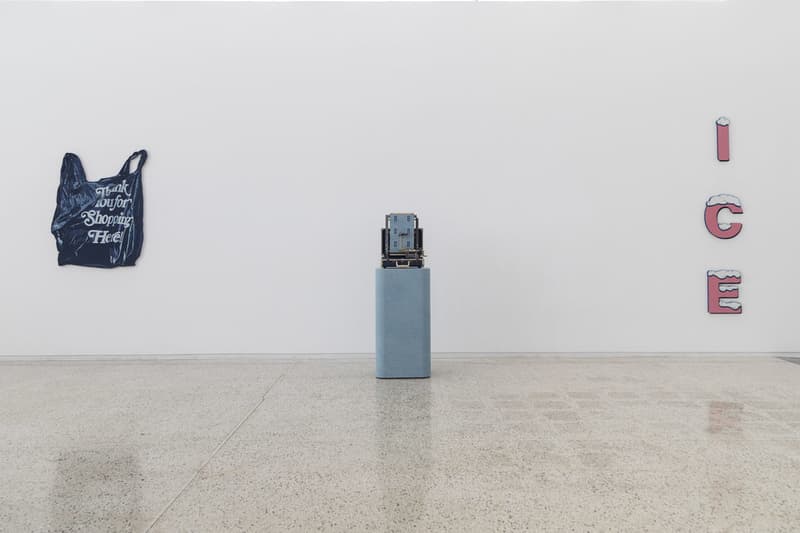 2 of 14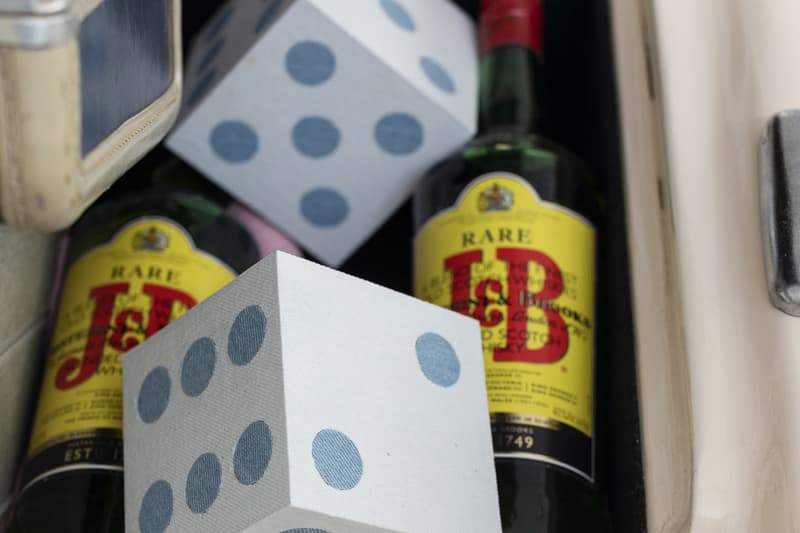 3 of 14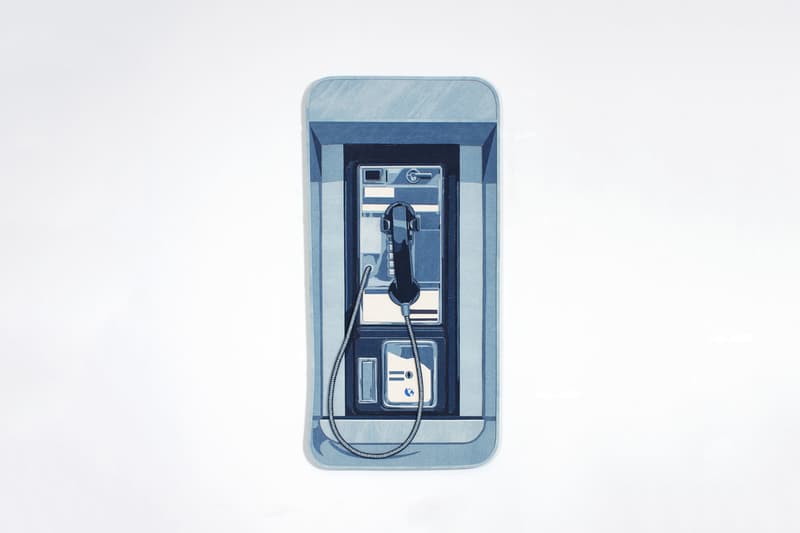 4 of 14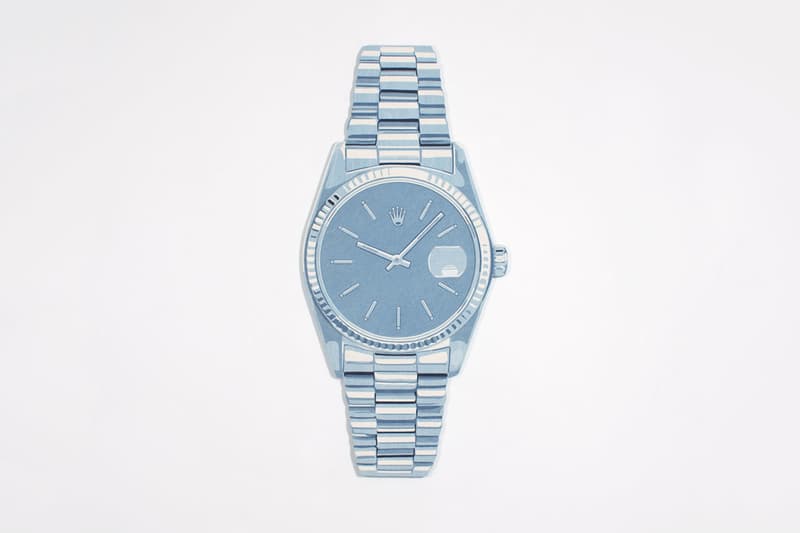 5 of 14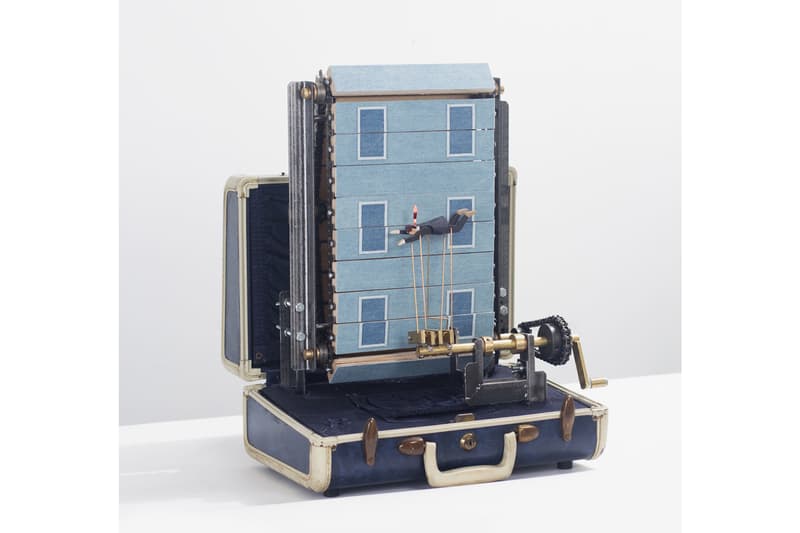 6 of 14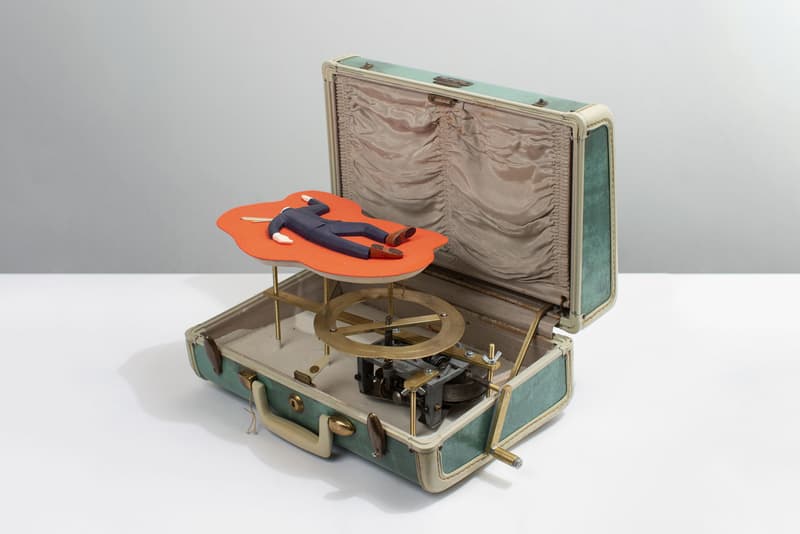 7 of 14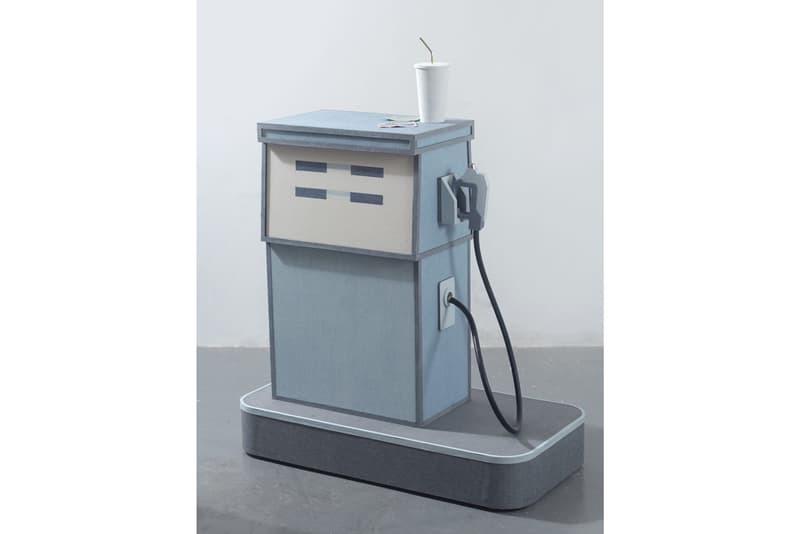 8 of 14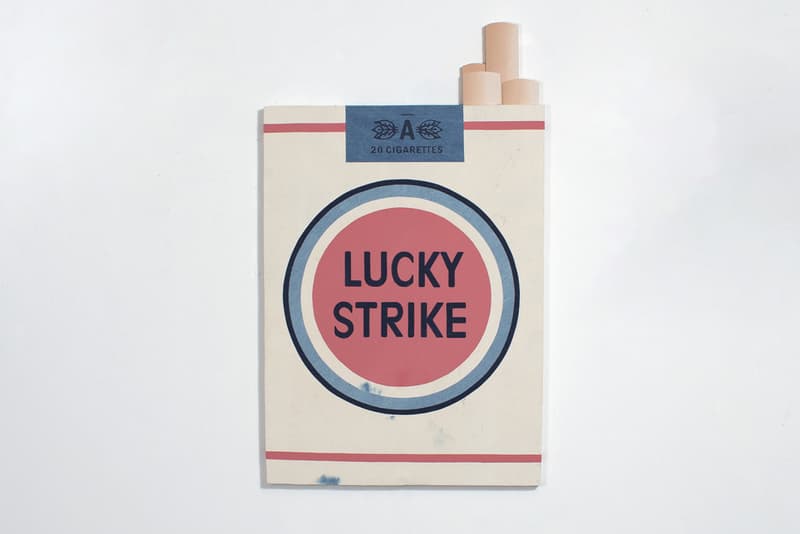 9 of 14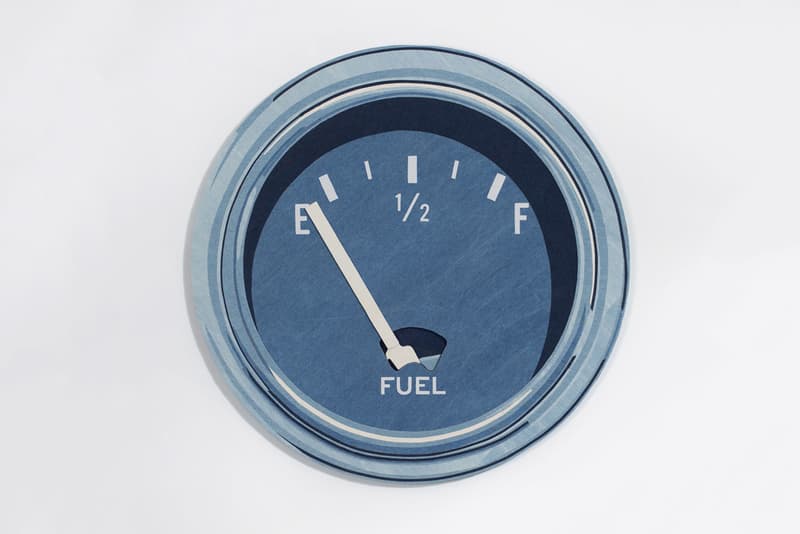 10 of 14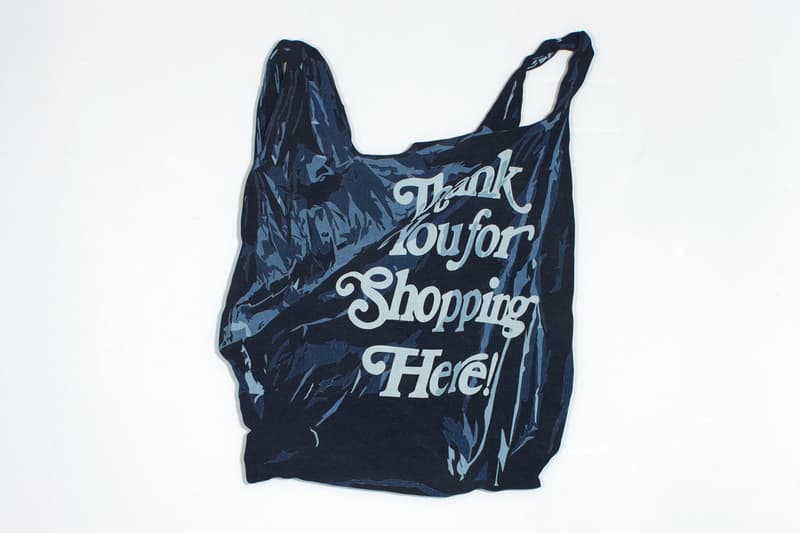 11 of 14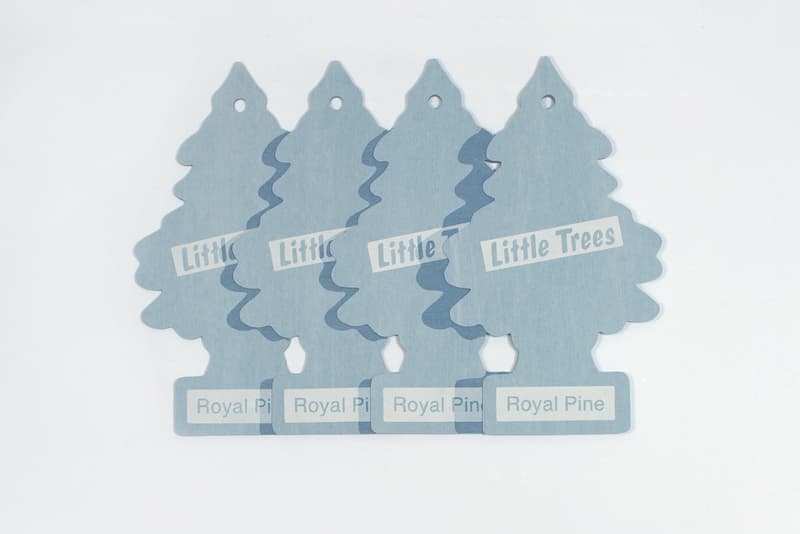 12 of 14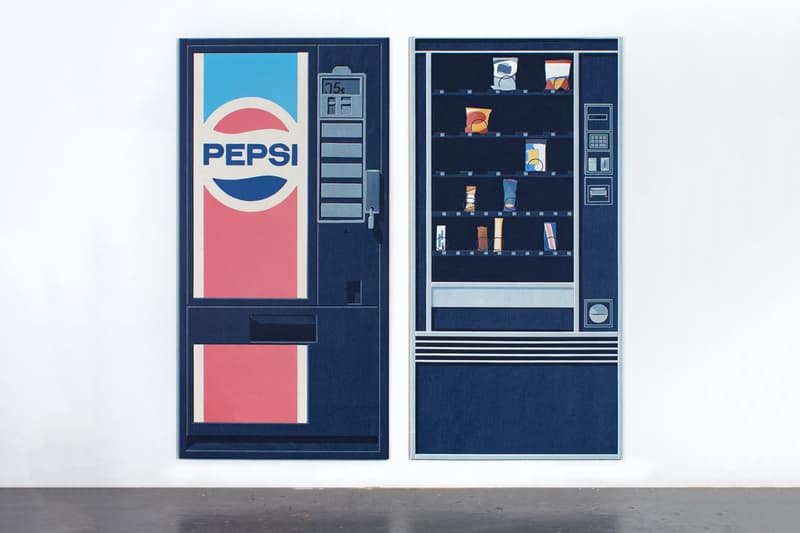 13 of 14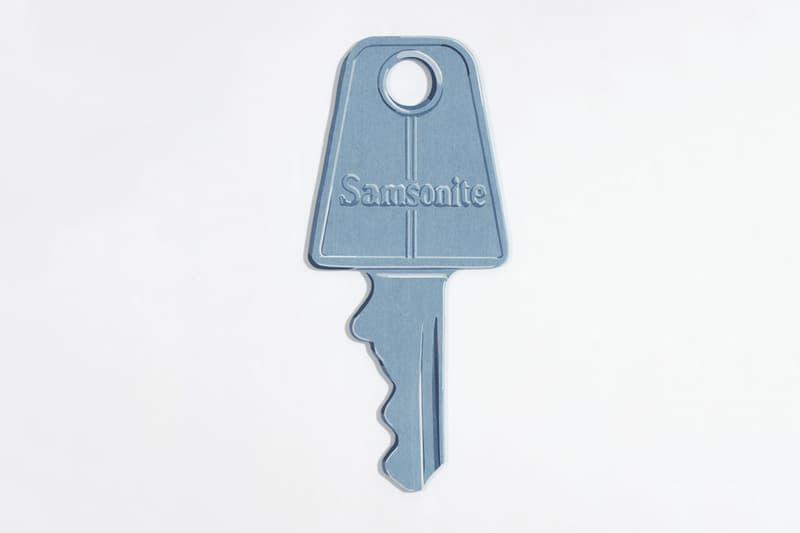 14 of 14
Nick Doyle Explores American Iconography in "Paved Paradise" Exhibition
Paintings, sculptures and mechanical miniatures that evoke the quintessential road trip.
---
NY-based artist Nick Doyle creates minimalist works that feature everyday objects across shaped-canvas paintings, and mixed-media sculptures. Doyle is currently presenting his latest body of work at Detroit's Reyes | Finn Gallery as part of a solo exhibition entitled "Paved Paradise." From a functional vintage car sculpture to a hand-painted gas pump, Doyle examines the quintessential "road trip" through American iconography.
"Doyle uses the road trip—a pillar of American mythology—as a point of entry to his work in order to question the persistence of Rugged Individualism as the fabric of our national identity," said the gallery in a statement. Through a series of mechanical miniatures, theatrical scenery, and satirical prop-like denim works, the artist foregrounds the dangers of nostalgia and our evolving relationship to consumerism.
"Paved Paradise" is on view until February 22. Visit Reyes|Finn's website to learn more.
Reyes Finn Gallery
1500 Trumbull Avenue
Detroit, MI 48216
Elsewhere in art, Italian artist Edoardo Tresoldi recently completed a massive 85-foot-tall wire and cork installation in Riyadh.