MoneyBagg Yo & Lil Baby Drop New Single "U Played"
Produced by Tay Keith.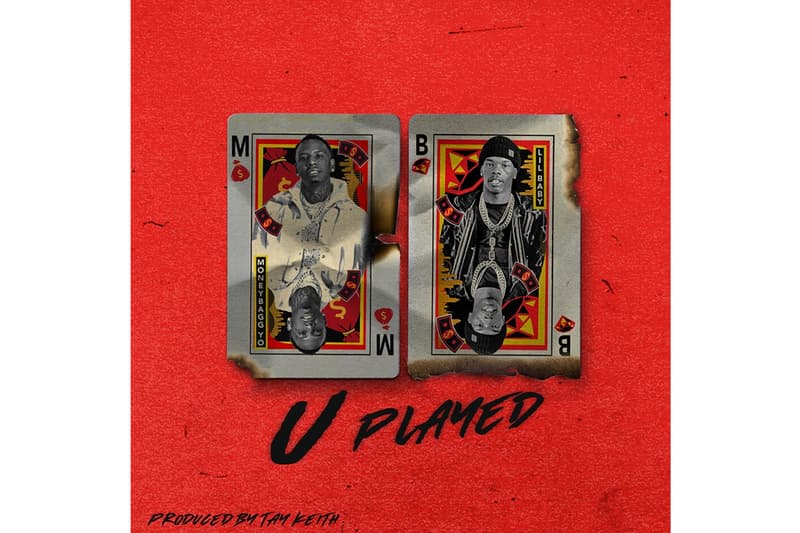 After collaborating with Wiz Khalifa last October in "Never Lie," Moneybagg Yo has returned with his latest single "U Played," this time linking up with Lil Baby.
Clocking in at approximately two minutes and 45 seconds, the song features production by Tay Keith, a mid-tempo trap beat laced with blaring 808s, ghoulish synths and crisp snares. The two rappers exchange verses, starting with Bagg on the first with lyrics like "Wanted a diamond choker, soon as our time was over" and "She wanna ride the Rover, told her the Uber was closer." Lil Baby comes through in the next versem, rapping "Lil A-B the body, he fresh out the cage" or "They tryna keep up, so they stalkin' my page." Taking to Twitter, Bagg described the track as "one of them outta here junts [...] ready or not," a heavy banger to kick off the new year.
Scroll below for a listen of the new track "U Played" by MoneyBagg Yo, featuring Lil Baby.
Elsewhere, Quando Rondo has unveiled new visuals for "Bad Vibe."
Dropping One Of Them Outta Here Junts This Time Tomorrow !! Ready or Not !! ?? pic.twitter.com/rgh763kXb9

— Big Speaker (@MoneyBaggYo) January 2, 2020