Mercedes-Benz Unveils the VISION AVTR Concept Collaboration with 'Avatar'
Revealed at CES 2020 with Director James Cameron.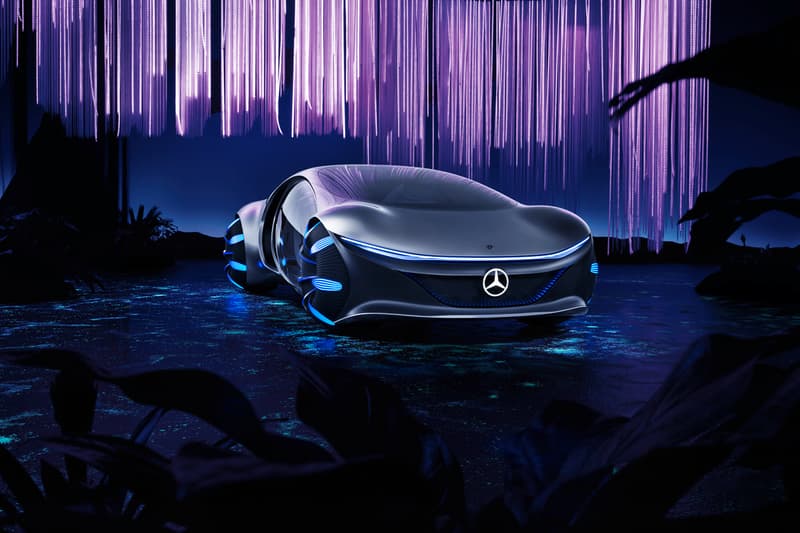 1 of 11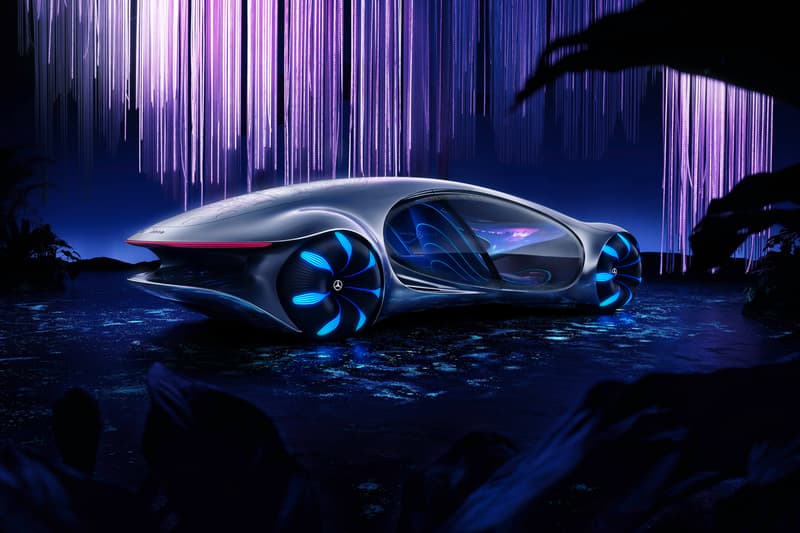 2 of 11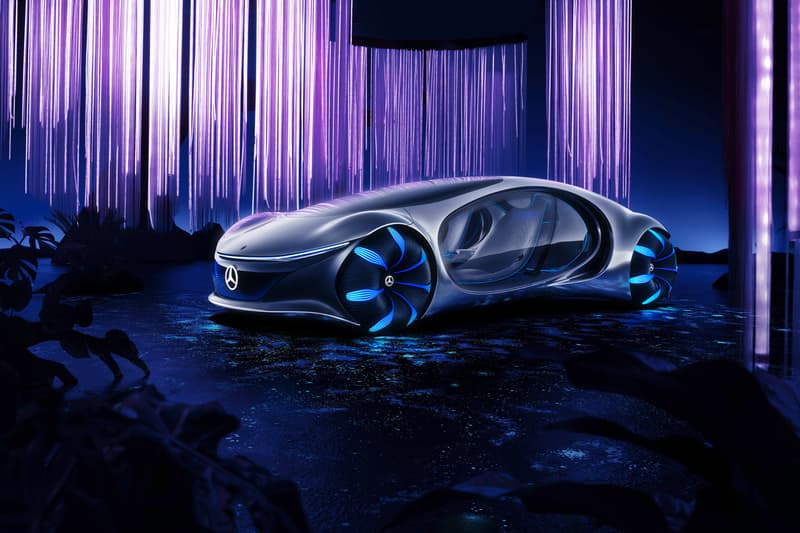 3 of 11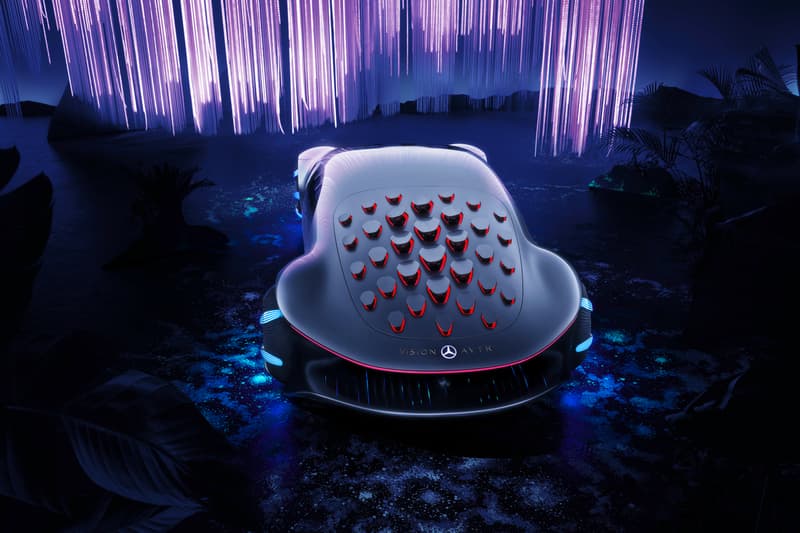 4 of 11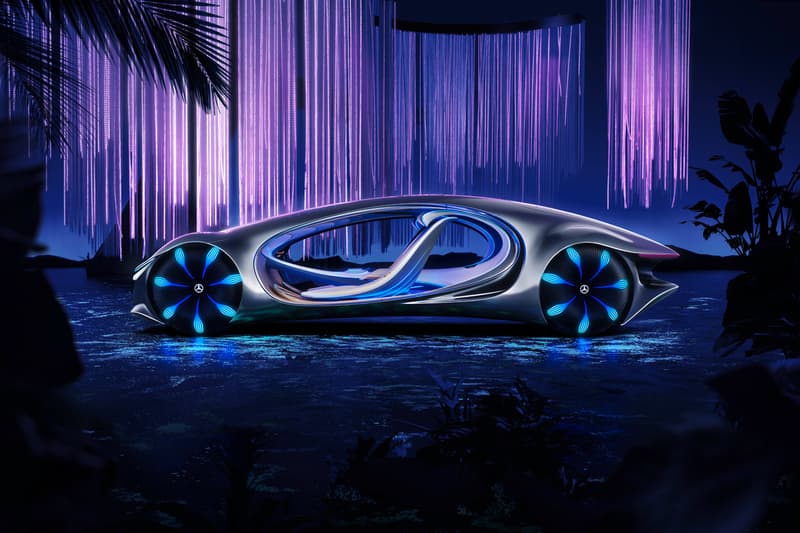 5 of 11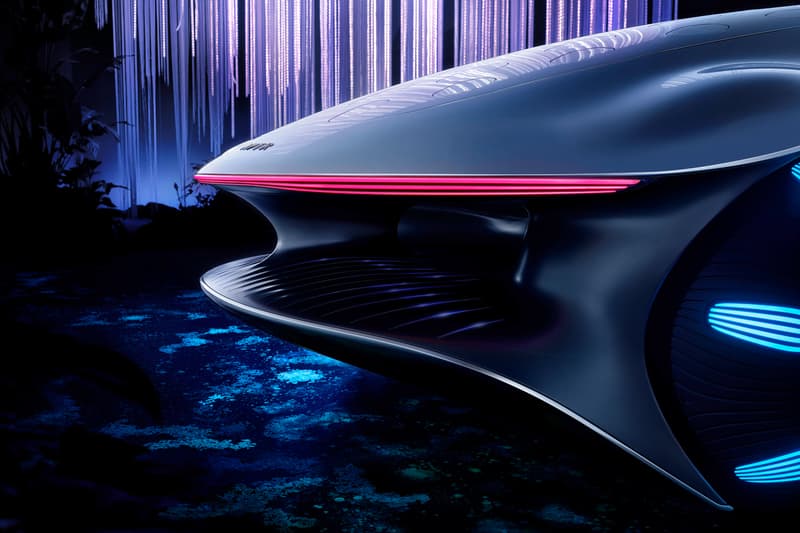 6 of 11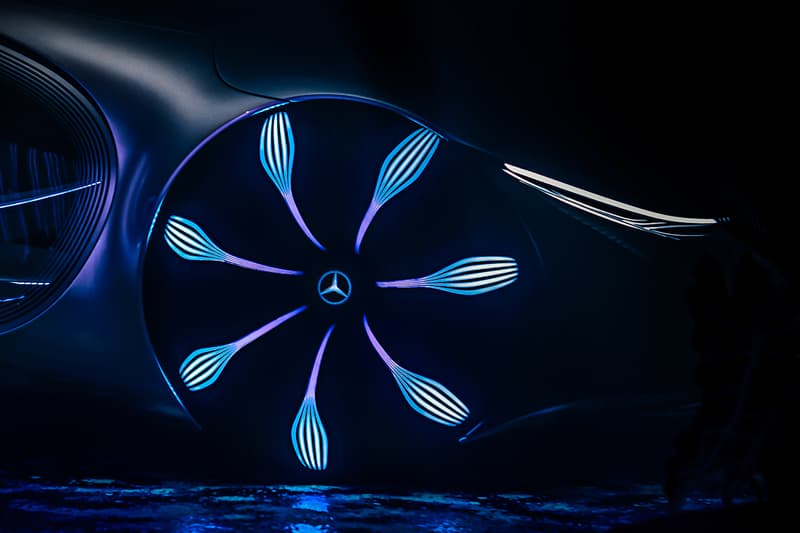 7 of 11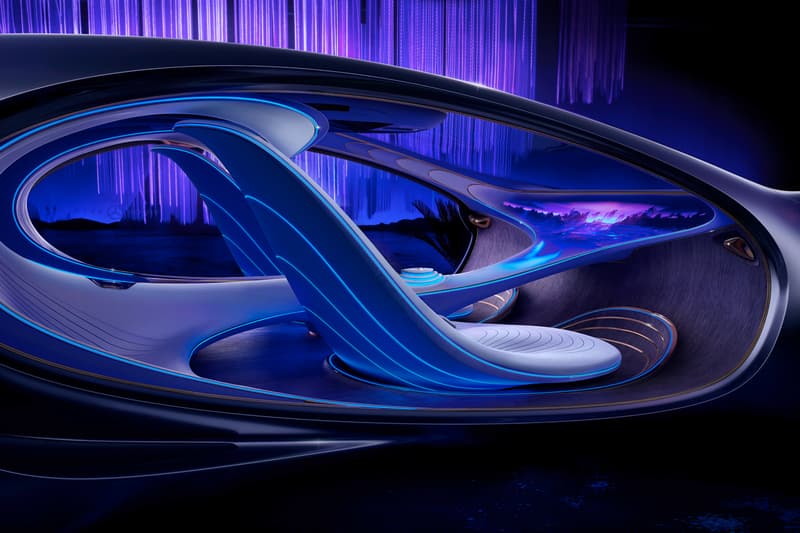 8 of 11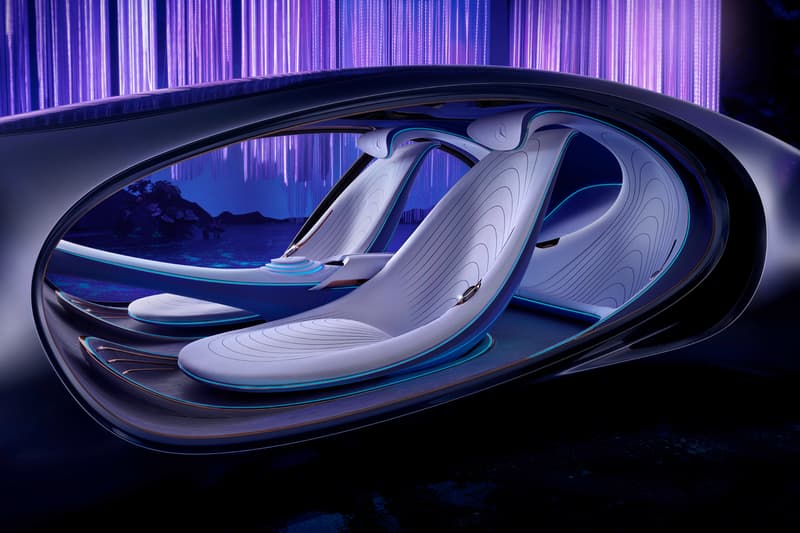 9 of 11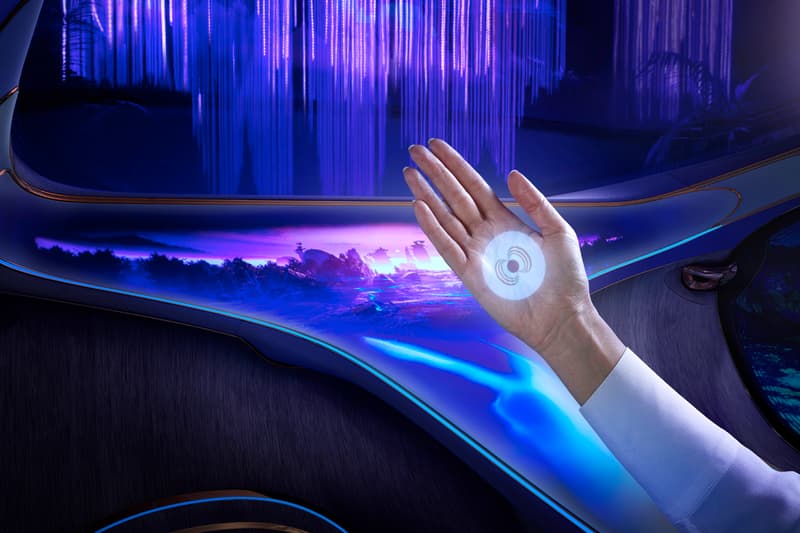 10 of 11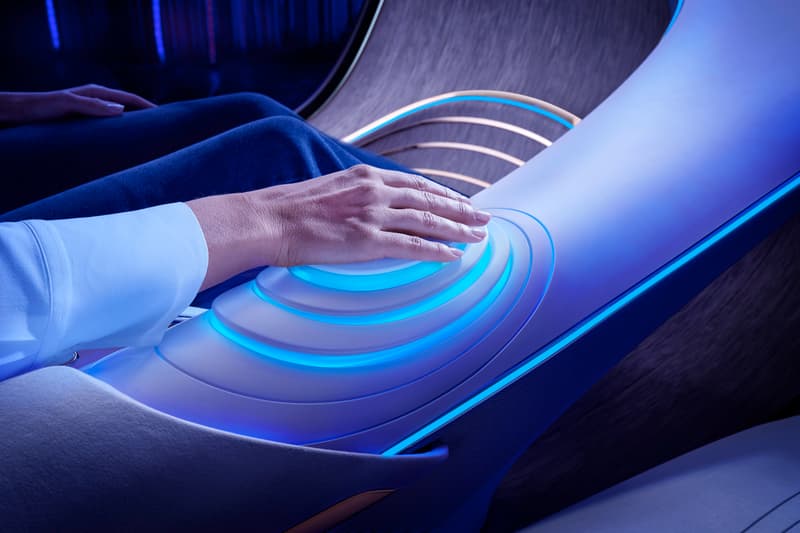 11 of 11
During CES 2020, luxury automaker Mercedes-Benz unveiled its latest Vision concept car, this time drawing inspiration from 2009 blockbuster film Avatar.
The car, named the VISION AVTR or ADVANCED VEHICLE TRANSFORMATION, pulls inspiration from the aesthetic and overall synopsis of the film. Much like the movie, the AVTR is an attempt by Mercedes to merge human and machine together with nature, creating a symbiotic relationship through innovative design, interactivity, and sustainability.
The chassis is based on a "One Bow" structure, giving the sleek and highly aerodynamic shell with transparent doors a bubble-like shape. The car utilizes LED light strips to accent and give function to both the posterior and tires, resulting in a strikingly modern take on lighting. The rear features segregated panels that raise and lower "organically" like the creatures in the film and act as spoilers for downforce.
Interior-wise, the dashboard is completely filled by a single panel of display, and is replaced by a new UX where the user, being driven autonomously, would be able to interact with the car's functions, control the interactive environment, and more. A projected menu allows the user to go through menus with a raising, shift, and closing of a hand. A center-mounted control module, however, gives the user a physical "merge" that would allow for acceleration, deceleration, and even steering.
In terms of sustainability, the AVTR also features a new graphene-based battery cell technology; rare earths and metals commonly found in Lithium-Ion batteries are replaced with compostable materials, thus forging a fully recyclable battery that uses no waste. Textures as well are chosen carefully, made by vegan DINAMICA leather and fast-growing Rattan wood for panels.
The car was unveiled during CES 2020 during Daimler's keynote presentation. The car was brought out and discussed across multiple designers, before director of Avatar himself James Cameron spoke on the collaboration, and the nature of innovation. "My career trajectory is the living proof of the need for innovation," confessed the filmmaker. "Whether it was the liquid metal guy in Terminator 2 or the intelligent water tentacle in The Abyss, those were literally things that were not possible the year before, that we willed into existence in order to tell this specific story. … We have to constantly be looking ahead."
View the concept vehicle above, and learn more about Mercedes-Benz's previously revealed VISION EQS concept in case you missed it.