Coca-Cola Japan Preps Limited-Edition Sakura Bottle Designs
For this year's cherry blossom season.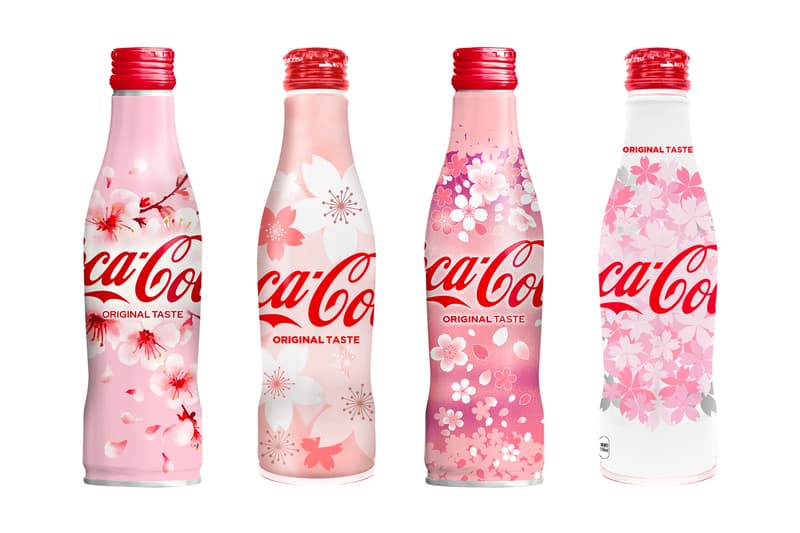 It's that time of the year again: Coca-Cola Japan has unveiled a limited-edition sakura bottle design for the country's 2020 Spring omotenashi, or cherry blossom season 2020. The bloom of cherry blossoms is a big thing for the country: it signals the coming of spring and has been an age-old celebration where crowds gather to see kaika, sakura in the middle of bloom; or mankai, full bloom. In fact, the event is so popular that nationwide forecasts pinpoint exactly where and when you can see cherry blossoms — they're only in bloom for a maximum of two weeks.
This year's festive bottle design follows annual artwork of the past three years, and it appears to be the most detailed one yet. Compared to the previous illustrations, this year's design works in sakura-tree branches and artfully depicts falling petals as well as cherry blossoms in different stages — a fitting scene reflecting the idea of fleetingness. In contrast to this year's bottle (seen on the very left of the image above), past years' artworks are more minimal, displaying only flower petals, so 2020's edition appears to be particularly special.
The new bottles will be available in Japan at various tourist sites and shops for approximately $1 USD on 20 January.
In other news, Cheetos has revealed an official name for the "finger dust" it leaves.