Nicki Minaj Comes Out of Retirement With PnB Rock & Murda Beatz for "Fendi"
Releasing ahead of her 127-piece Fendi collection.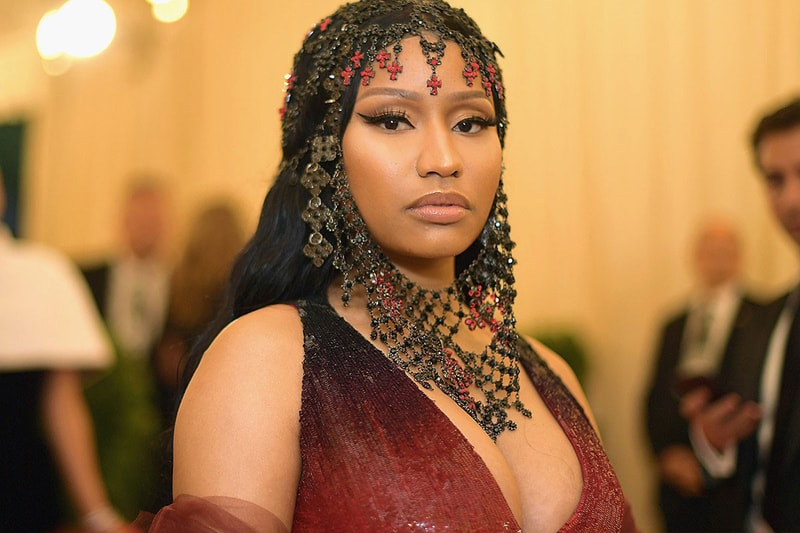 Nicki Minaj recently announced that she would immediately be retiring from music, but now the rapper has linked up with PnB Rock and Murda Beatz to release the new rap single, "Fendi."
The song takes after Nicki Minaj's 127-piece "Fendi Prints On" collection with the Italian fashion house, which takes its name from her hit song "Chun-Li." The collection is set to release on October 14, and to keep up the anticipation, Minaj jumps on PnB Rock's track for some typically upbeat bars.
"Fendi" starts with PnB Rock rapping alongside a high-hat-packed beat, but soon flows into Minaj who goes onto brag about securing designer shoes and bags — undoubtedly giving a nod to Fendi. It's been touted at the collection's official song by Fendi itself, and can be streamed on listening platforms such as Spotify and Apple Music now.
In other news, Kanye West is reportedly not dropping Jesus is King on its original release date.
Have you ever heard of a Collection with its own theme song? Well, Fendi did it.
PNB ROCK, NICKI MINAJ & MURDA BEATZ Team up on new track "FENDI"
Out tomorrow #FendiPrintsOn #FFSeries

Feat: @NICKIMINAJ , @pnbrock and @murdabeatz_ pic.twitter.com/srE2Qv9YEl

— Fendi (@Fendi) September 25, 2019