Mr. Green & Lee "Scratch" Perry Explore & Experiment on 'Super Ape vs Open Door'
A collab-album that pushes the boundaries of various genres.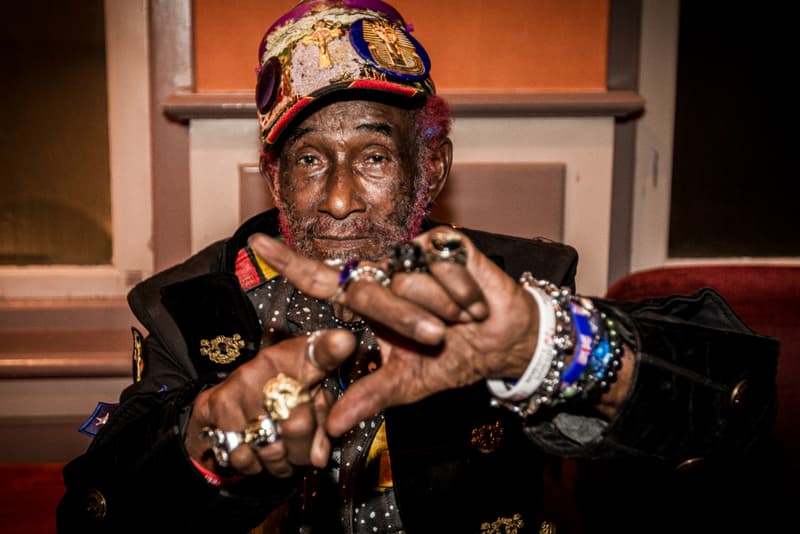 Earlier this year, Lee "Scratch" Perry teamed up with Adrian Sherwood for a joint studio project known as Rainford. Comprised of nine collaborative tracks, Rainford was billed as the "most intimate album Lee has ever made" and the pair's "best work in years." The LP and its unique artistic direction were introduced through the debut of its lead single, a highly-personal, autobiographical cut dubbed "African Starship." Moving forward, the 82-year-old veteran-musician continues to explore and experiment with various sides of the musical spectrum by linking up with talented beatsmith and longtime hip-hop producer Mr. Green for another full-length collaboration, Super Ape vs Open Door.
Notably, Mr. Green and Lee "Scratch" Perry's new Super Ape vs Open Door album delivers nine new records to listeners, including songs with Sheek Louch, Eric Andre, H.R. (Bad Brains) and Daniel Son. The project has already hit the top ten of the iTunes reggae chart and the top 100 of the Billboard reggae chart.
"Are you ready out there for me? I'm ready for you," Lee "Scratch" Perry shares via a cryptic statement, breaking down the narrative of his latest album. "Mr. Green, opens all the doors in the United States of America for me, so listen to our new project and the open door."
You can listen to Mr. Green and Lee "Scratch" Perry's new collaborative studio album Super Ape vs. Open Door below. For those interested in picking up a physical copy, head on over to Tuff Kong Records to purchase Super Ape vs Open Door in vinyl.
Earlier this year, Mr. Green also worked with rap legend Kool Herc on the Last of the Classic Beats project.