Kurt Cobain's $26.57 USD Royalty Check Found in Seattle Record Store
Dating back to March 6, 1991.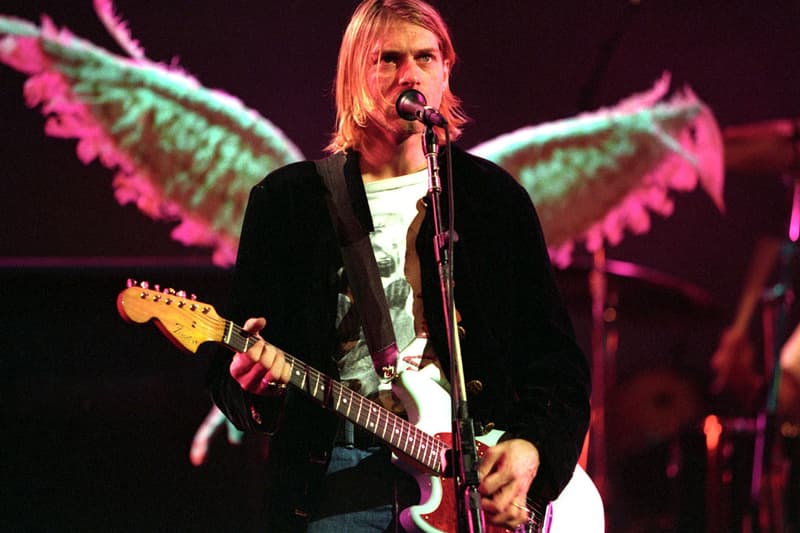 Seattle record store owner Matt Vaughan was tidying up in the basement when he came upon a $26.57 USD check made out to Nirvana's lead singer, Kurt Cobain. The check was dated March 6, 1991, six months before Nirvana's Nevermind came out, an album that included the chart-topping single "Smells Like Teen Spirit." After selling 10 million records, Nevermind reached Diamond status and was inducted into the Rock N' Roll Hall of Fame in 2014. As the check is dated only months before Nirvana's groundbreaking album, Easy Street Records writes, "We're guessing the next royalty checks were a bit larger than only…. $26.57."
The surprise findings didn't stop there. Matt Vaughan and his staff also found a rent money order receipt for $177 USD from 1990, a backstage pass with Cobain's name on it and a medical bill — all wedged between Cobain's 1992 itineraries.
Vaughan speculated why Cobain would keep these items:
"It's almost like these were reminders to him — or good luck charms — of harder times of what he had gone through. It also puts things into perspective that he was no different than any of us. We all understand what it's like to be past due on a doctor bill. We know what it's like for your landlord to only accept cash. We know what it's like to have so small of a check that you don't even want to go into the bank to cash it."
After Cobain's death in 1994, his musical legacy has continued to shape younger generations. The found mementos are tangible reminders of the musician's long-lasting influence.
Take a look at the record store's finds below.
Elsewhere, NBA YoungBoy released a new visual and single, "Self Control."