Husky Loops Reinterprets UK's Madchester-Era in 'I CAN'T EVEN SPEAK ENGLISH'
The rock-meets-electronica trio's debut album is here.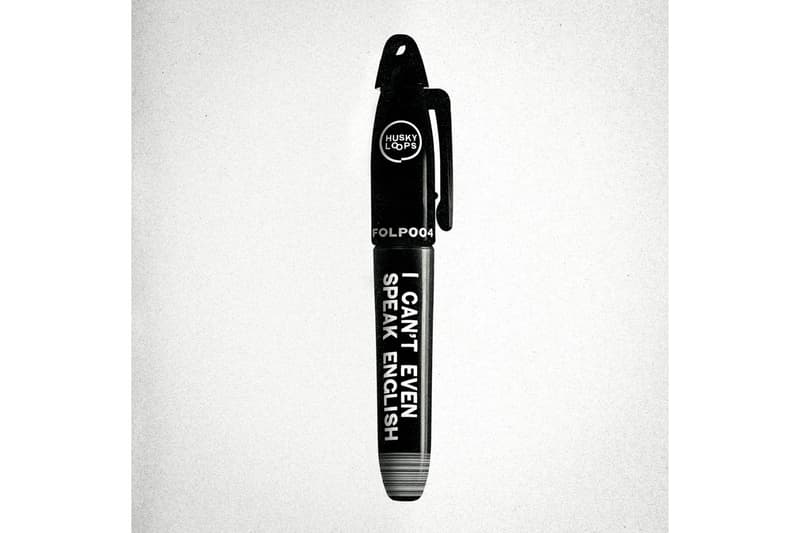 Husky Loops is the U.K. rock-meets-electronic trio redefining what it means to be called a rock band. Originally meeting seven years ago in Italy, members Danio Forni (vocals and guitar), Pietro Garrone (drums), and Tommaso Medica (bass) found themselves bound together after wishing to resuscitate themselves creatively in London. Now the band has seen the circle come fully around, releasing their debut project, I CAN'T EVEN SPEAK ENGLISH.
Aptly injecting their mold-breaking sound, Husky Loops latest project sees a multifaceted infusion of traditional rock instrumentation and electronically-based production, whereby looped samples, heavily distorted auto-tune, and club-ready basses have been placed within the album. In many senses, Husky Loops takes on where 1980s Manchester (Madchester) left off — refining the boundary-less approach to sound that sees everything from hip-hop to post-punk to dance music being thrown into the mix.
In a recent statement via The Fader, the band shared that the "debut album is a record about breaking the rules, being yourself and involving people in the creative process. We can all speak English but we're so bad at communicating with each other and this record really aims to make everyone more involved," aptly reiterating the eclectic combination of sounds employed throughout I CAN'T SPEAK ENGLISH.
You can stream Husky Loops debut album below.
For more music news, listen to Black Midi's latest untitled single.