EA Sports Drops 'FIFA 20' & "VOLTA FOOTBALL" Soundtracks
Featuring Major Lazer, J. Balvin, El Alfa, Disclosure, Anderson.Paak, and more.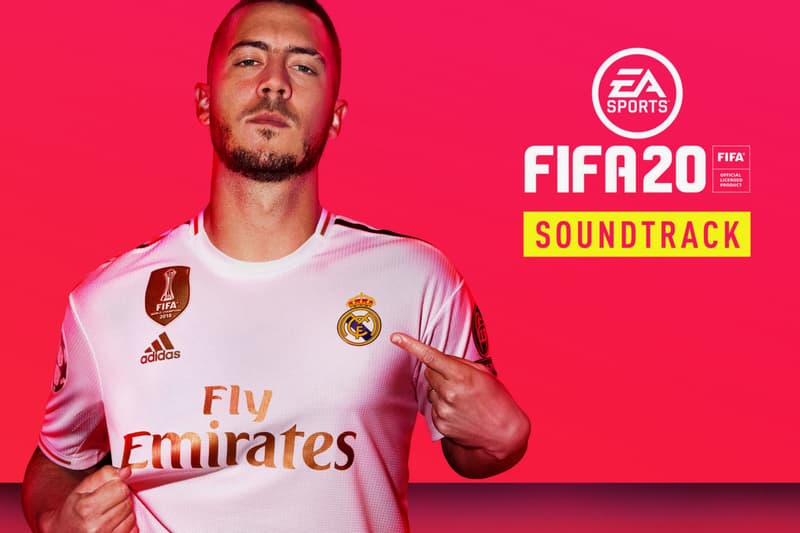 EA Sports has a reputation for collaborating with some of the most exciting artists to soundtrack its games, and the FIFA 20 soundtrack is no different.
This year the soundtrack kicks off with the lively lead single "Que Calor," which features Diplo's dance music trio Major Lazer and reggaeton artists J. Balvin and El Alfa. An accompanying music video for the aforementioned track was also released earlier this week. Keeping with up with usual upbeat songs that straddle both indie pop, alternative and hip-hop, the soundtrack also boasts singles from Another Sky, half·alive, JyellowL, Disclosure, Anderson.Paak, and more.
In addition to the 43-song FIFA 20 soundtrack, EA Sports has also curated an album for its "VOLTA FOOTBALL" mode, which takes players back to the streets. "Originally, EA SPORTS FIFA soundtracks reflected world culture. Then they began to influence culture. Today, the EA SPORTS FIFA soundtracks have become culture," said Steve Schnur, President of Music, Electronic Arts. "For the first time in franchise history, we've curated two separate soundtracks for the game featuring an unprecedented 110+ tracks representing more than 20 countries. The roster of artists not only captures the global spirit of the game from the stadiums to the streets, but elevates it like never before."
Stream the FIFA 20 and "VOLTA FOOTBALL" mode soundtracks now via Spotify. FIFA 20 arrives for PS4, Xbox One, PC, and Nintendo Switch on September 27.
In case you've missed it, FIFA 20 player ratings crown Messi, Ronaldo, Eden Hazard and more in the Top 10.