Diesel's Latest Take on the Mega Chief Watch Taps Into the Energy of '90s Rave Culture
Sported by LES rapper Aurora Anthony.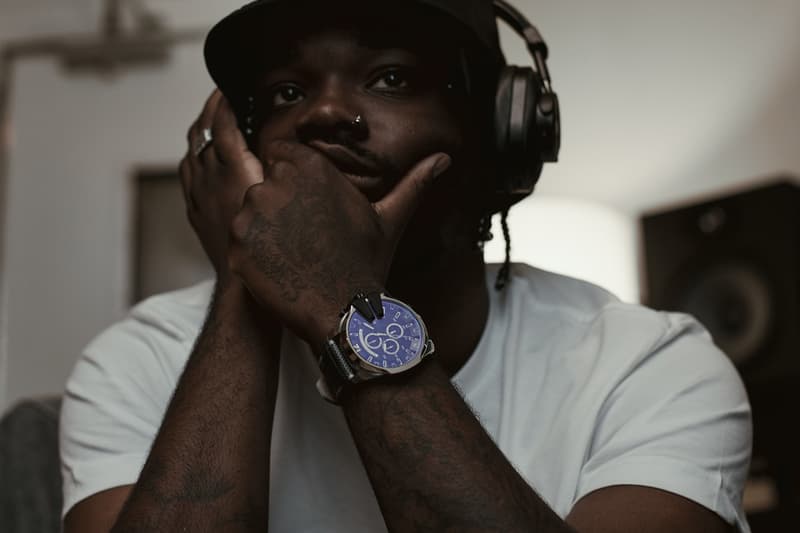 1 of 8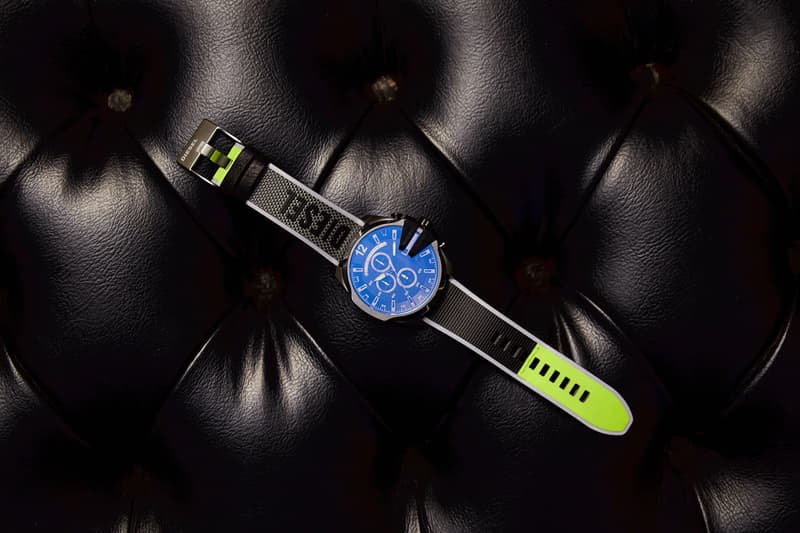 2 of 8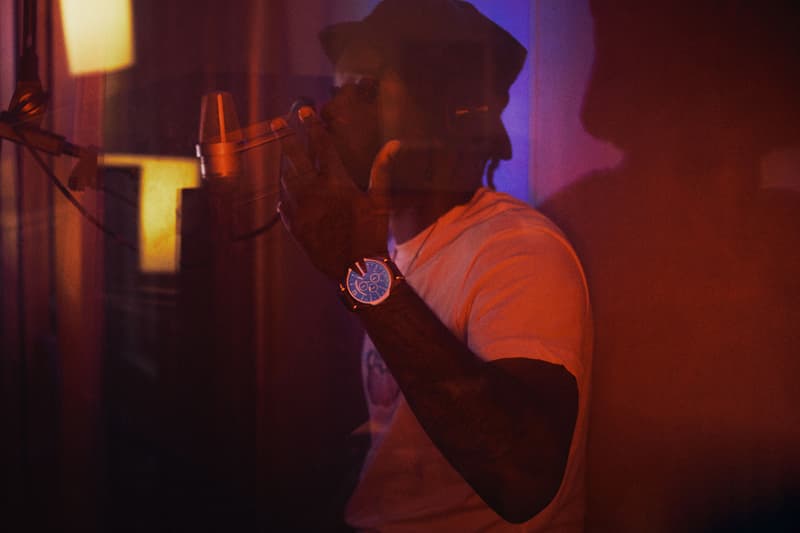 3 of 8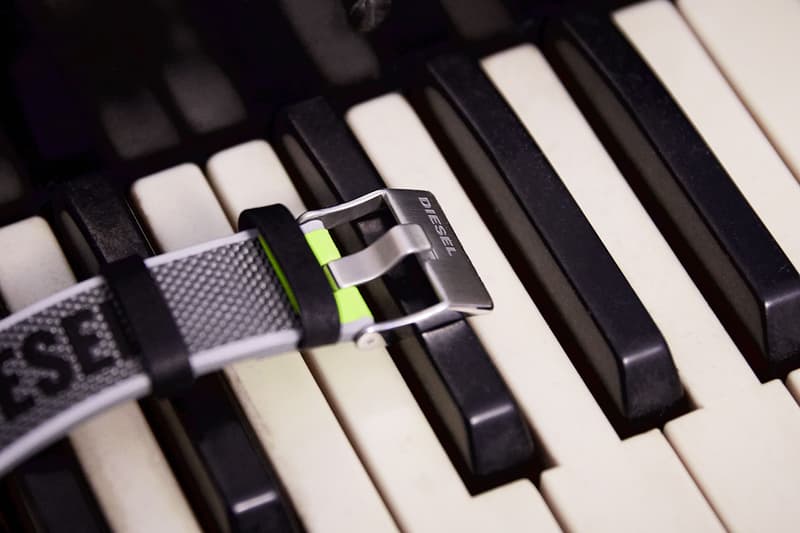 4 of 8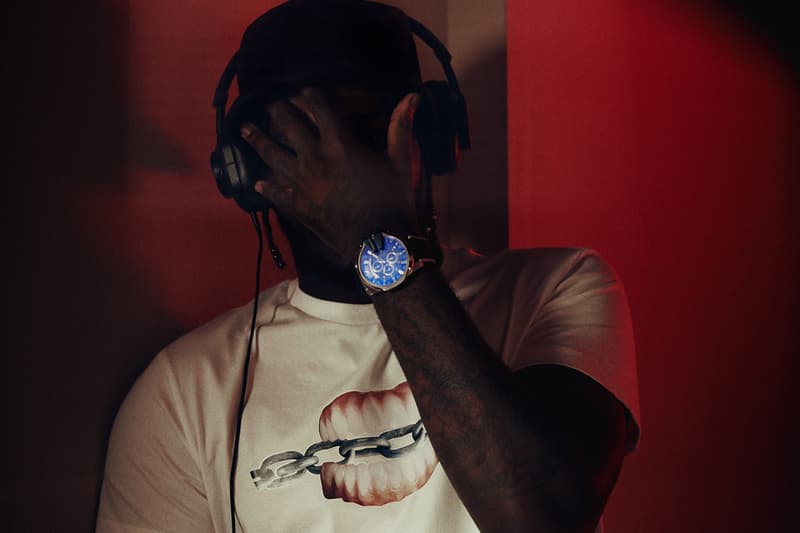 5 of 8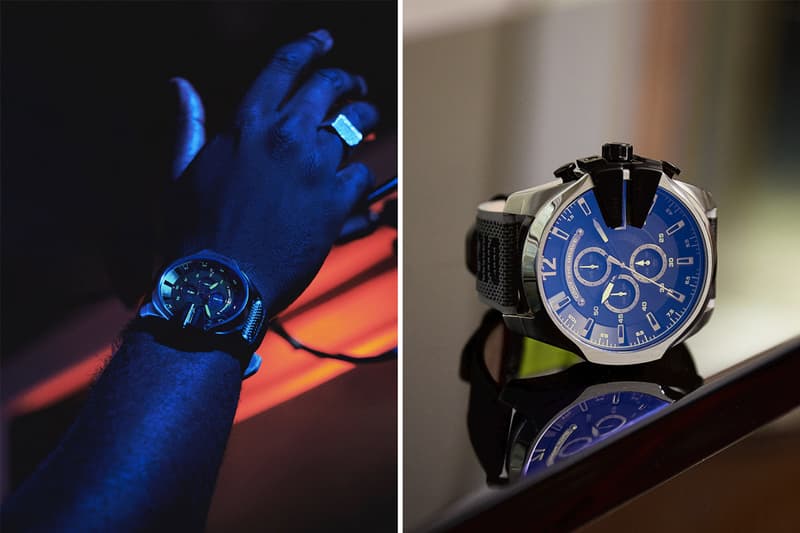 6 of 8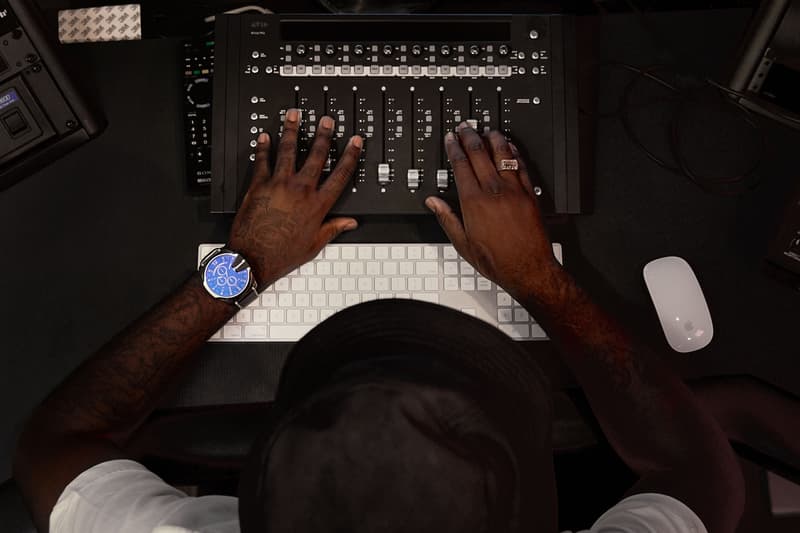 7 of 8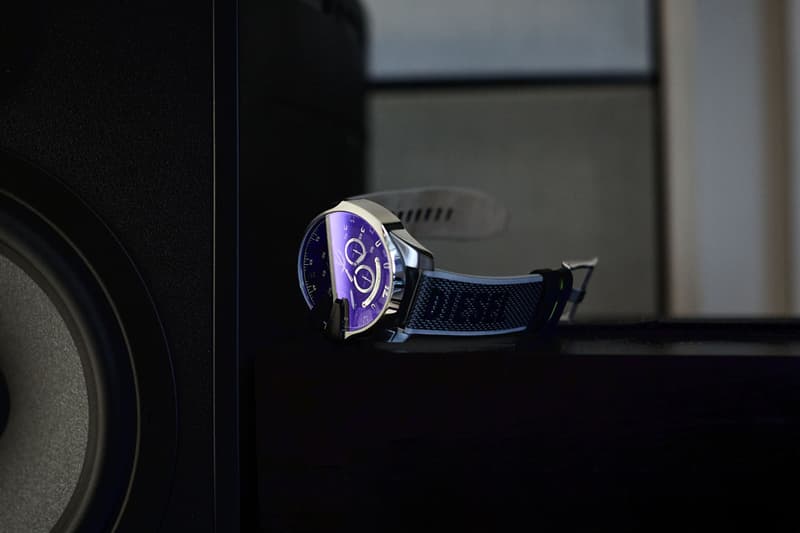 8 of 8
Continuing its exploration of the style codes and essence of the '90s, Diesel's latest update to the popular Mega Chief watch takes design cues from the decade's rave culture. Rapper Aurora Anthony, a man of the night and a cultural mainstay in New York's Lower East Side, serves as the perfect frontman for the timepiece's lookbook, which taps into the nocturnal energy associated with the dance and music scene.
Influenced by the intersection of nostalgia and futuristic design, the latest version of the label's number one selling chronograph adds nuanced accents to the style. Key features include a "laser flash" finish on the encasement's dichroic glass, shimmering in an iridescent color palette of OG yellow and blue tones. A mix of rubberized and nylon materials gives a retro-future essence to the strap, accented by a neon, a reflective edge and emphatic logoing. Signature elements of the Mega Chief construction, like its F-15 inspired case clip accentuating oversized crown pushers, connect this iteration to its predecessors and drive home the distinct silhouette.
Scroll through the images above and shop the watch exclusively on HBX before you can score it anywhere else, where it retails for $260 USD.