Thom Yorke Enlists Flea & Wynton Marsalis for New Single "Daily Battles"
Recorded for Edward Norton's latest film 'Motherless Brooklyn.'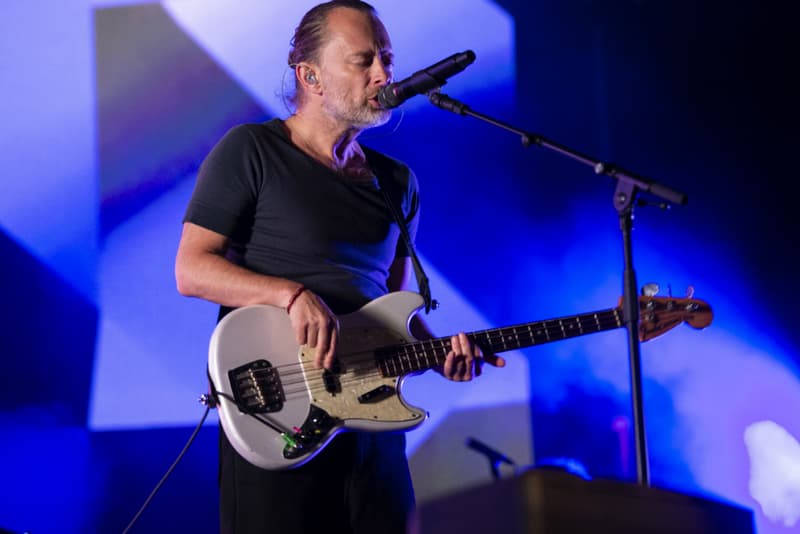 A few weeks after releasing the Not the News remix EP, Thom Yorke is serving up a new single titled "Daily Battles." A collaboration with Red Hot Chili Peppers icon Flea, "Daily Battles" was created for Edward Norton's new film Motherless Brooklyn; an alternate, jazzier iteration featuring Wynton Marsalis was also recorded. Yorke previously worked with Flea as part of the Radiohead side-project Atoms For Peace.
"Thom is so good at weaving together personal anguish and the crushing politics of the time," Edward Norton shares with Rolling Stone. "The way that you get the sense in his songs of the difficulty of holding on to your own spirit within times that feel oppressive, and that is so much the straddle that is taking place in this film, which is loneliness and institutional depression and racism."
"To have [Yorke] write a song for the movie in response to absorbing what the movie and the character are aiming at is a very different thing," Norton adds. "It's like Barbra Streisand and 'Memories' for The Way We Were; sometimes it can define a thing. Like Lady Gaga, what those guys did with 'Shallow' in [A Star Is Born], that's a stunning song that rises up in the film and out of the film. It rises organically out of the story of the film and it gives you shivers, it's really a special thing when that happens."
You can listen to both versions of Thom Yorke's new record for Motherless Brooklyn, "Daily Battles," below.
For more, revisit Thom Yorke's most recent solo album, ANIMA.