Marvin Gaye's 'What's Going On Live' Will Finally Be Available in Vinyl
An unforgettable night in music history.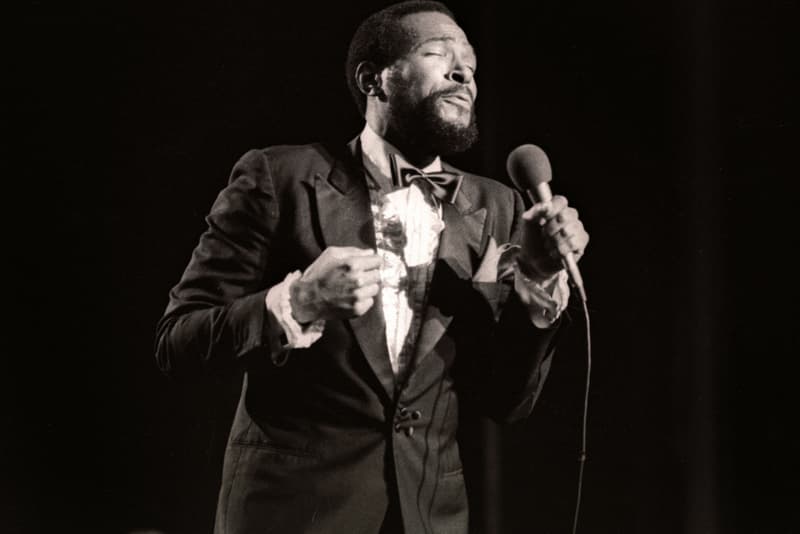 Earlier this year, Marvin Gaye's "lost album" You're The Man finally became available for listening and purchase. Now, another storied Marvin Gaye project is being given a special remastered re-release.
For the very first time, the live version of Marvin Gaye's classic studio album What's Going On will be hitting retailers as a vinyl. Put together in 1972, What's Going On Live contains a recording of Gaye's special performance at Washington D.C.'s Kennedy Center on May 1, 1972. That unforgettable event turned into a legendary part of music history due to being the only time Gaye performed 1971's What's Going On in its entirety. Along with the live versions of the nine iconic songs that make up the aforementioned masterpiece, What's Going On Live also includes live renditions of "That's the Way Love Is," "Wholy Holy," "Right On" and "You." John Morales cooked up a new mix of What's Going On Live for its first vinyl production, while Alex Abrash remastered it at AA Mastering. The 2019 vinyl release of What's Going On Live will be available as a limited-edition translucent turquoise 2LP, and comes with rare photographs from the night the recording came to life and new liner notes penned by Marvin Gaye biographer David Ritz.
The new vinyl version of Marvin Gaye's What's Going On Live will see release on October 18 via Motown/UMe, and is currently available for pre-order through multiple outlets.
For more, revisit Supreme's Fall/Winter 2018 Marvin Gaye capsule.