'Enter the Anime' Director Alex Burunova Wants to Introduce Newbies to the Genre
We speak to the Netflix director about her (controversial) new documentary.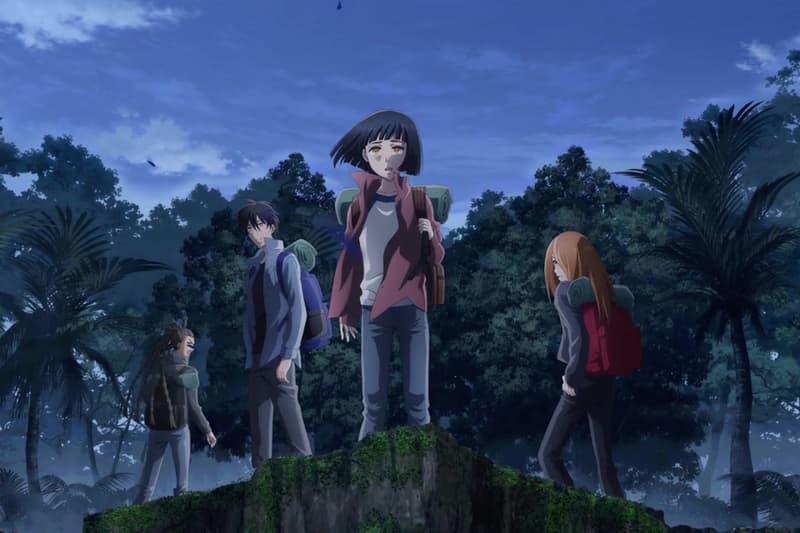 Just last week Netflix released its latest original film, Enter the Anime. The documentary however left certain hardcore anime fans from around the world disappointed; many who criticized the film hoped the documentary would take a deep dive into the history and roots of the genre, and were left cold by its take on anime. But according to director and self-proclaimed "anime newbie" Alex Burunova, such a comprehensive examination was never the film's goal.
"I think fans were expecting something else and didn't know it would be aimed at newcomers," the film school grad pensively shares with HYPEBEAST. "They were expecting a documentary about the entire history of anime that covers many different titles outside of Netflix and historically. That's just not what it ever was going to be."
Enter the Anime had a more narrow goal from the outset: give subscribers a look at Netflix Original's anime offerings and grant them exclusive access to these elusive Japanese artists who created them. The Netflix Original may have avoided such harsh criticism if only it had been titled as a "Special," as was the case with Beyond Stranger Things, which was released in 2017 and gave avid followers of the sci-fi series a closer look into the "Upside Down" world alongside exclusive behind-the-scenes footage of the show's beloved cast.
"For the most part, these anime creators are very private and they're very busy," Burunova states. "Only because we had Netflix we were able to get access to so many of them." She went on to explain that making a documentary on the whole history and incorporating all the titles and snippets of other animes into it "would be physically impossible and very, very expensive. It would cost more than making a whole new anime altogether."
Growing up in Russia, Burunova first experienced anime with My Neighbor Totoro; unsurprisingly it was not available in Russian at the time. "I didn't know what it was about, but I liked it," she remembers. Her own introduction begs the question: how was anime able to travel beyond Japan, and cross language and cultural barriers to make such an impact on the rest of the world?
"Anime used to feel very niche. But right now because of streaming sites, it's climbing very fast in its popularity and people are connecting to it. It's very intricate and diverse," she shares. "Before you had to seek out anime, and it wasn't available in other languages." Burunova additionally cites the importance anime places on its character arcs and the details that go into them as another reason to why Westerners have taken an affinity to the animation art form. "Anime creators take greater risks. They really push the limits of the form and try new and innovative things. They aren't afraid," she concludes.
Although Netflix's Enter the Anime may not have been what longtime anime fans were expecting, Burunova's goal was to give background on the anime series offered on the streaming giant and showcase them through the eyes of, to put it bluntly, a newbie. "I wanted to lead other newcomers onto the same journey as me," she states. "I knew I wouldn't overcomplicate the content or teach it in a patronizing way. I'm also someone who's learning about it from scratch."
"I wanted to lead other newcomers onto the same journey as me."
Burunova's passion for the subject is clear, though one does wonder how a Westerner with little previous knowledge of anime came to direct a documentary on the genre. The inspiration came about from another project — contracted to shoot an interview with Castlevania showrunner and executive producer Adi Shankar, Burunova quickly found herself entranced in anime culture. She also realized there aren't many films about the people behind the beloved Japanese art form. "There is barely anything out there and definitely nothing that has more than one title in it," she explains.
Wanting to learn more about anime herself, she convinced Netflix she was the right person to delve into the project and soon found herself in the center of Tokyo, helming the documentary. Faced with the difficulties of language barriers and cultural differences, Burunova likens herself to Bill Murray's character in Lost in Translation. "I would say something simple like, 'Can we just repeat that back one more time?' and I would hear my coordinator translate it for like two, three, four-minutes," she jokingly shares.
Coming in at 58 minutes, Enter The Anime contains an introductory look at various styles and sub-genres within anime that exist today. "There are all these ways to make anime. There is 2D, hand drawn, 3D, 3D CG, stopmotion… the genre ranges from sci-fi, action, kids, adults, porn. People can find something they can relate to, a character they can attach to," Burunova states. She continued to share more on the faces behind the creations. "I was very impressed by their work ethic. These anime creators don't sleep, they don't rest, they don't eat and they do insane hours, I'm talking 16 to 20 hours a day easily; that's dedication, that's passion for the craft."
Enter the Anime includes many quick cuts, sharp edits and overstimulation at points, which can be disorienting for viewers. But that was intentional, with the film structured in a way to recreate the sensations those visiting Japan would have upon their first visit. "I wanted it to be like an assault on the senses, you know a whirlwind," she describes. "Some people can't handle it and some really enjoyed it. We have mixed reviews."
The documentary did fall short of expectations for some hoping it would cover the whole fandom of anime. But what it does accomplish is give insight into the genre for those who want to learn something new. It also manages to snag a few eccentric interviews with anime creators; in one instance, Kengan Ashura director Seiji Kishi invites the film crew to one of his workout sessions.
"Anime used to feel very niche. But right now because of streaming sites, it's climbing very fast in its popularity and people are connecting to it."
As the interview comes to an end, Burunova leaves us with some final words to clear the air what on she set off to do when she began the documentary. "I went to Japan and tried to show everything that I thought anime was. I tried to show all the subcultures, and all the characters, and all the personal expressions that's there throughout the whole film." She ends with, "So in the beginning we kind of presented a common stereotype and then I spend the whole film breaking it down."
Enter the Anime may have gotten off on the wrong foot, but Burunova has built up an impressive resume nonetheless, and remains one of the few women directors in the male-dominated film world. For now she is already deep into another upcoming project, this time a psychological drama set in Greece during the off-season which may better fit her filmmaking strengths.
On the other hand, fans looking for a deeper look into anime will, unfortunately, have to look someplace else for now. Perhaps the conversation around Enter the Anime will spur another filmmaker to create such a documentary.
Enter the Anime is currently streaming on Netflix.