Aaron Paul Reveals Key 'Breaking Bad' Scene to Watch Before 'El Camino' Movie
Is he also hinting at Bryan Cranston's return?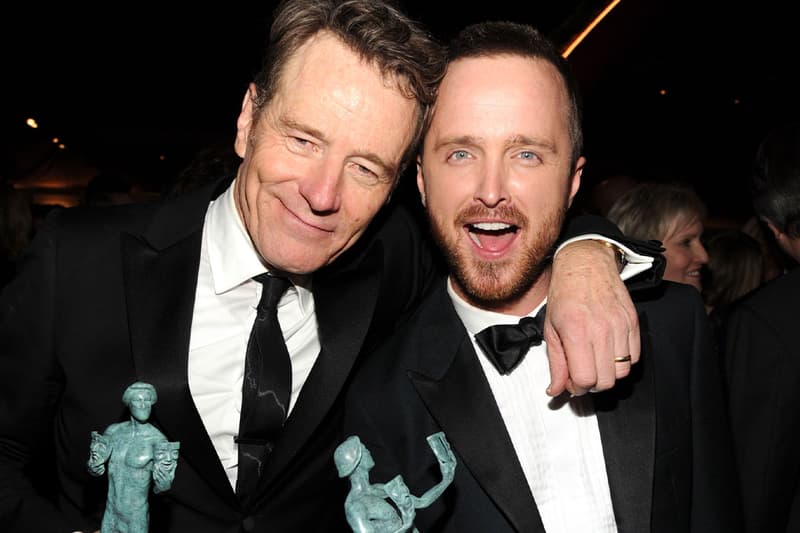 After months of rumors circulating that a Breaking Bad movie was in the works, Netflix surprise dropped the film's first trailer over the weekend. Titled El Camino: A Breaking Bad Movie, the film will center on what happened to Jesse Pinkman (portrayed by Aaron Paul) after he escaped from captivity in the series finale.
To build up to the film's release, Paul revealed on his Twitter account a key Breaking Bad scene fans should rewatch beforehand. "Cats out of the bag," Paul tweeted, "and the bag is in the river. Here's a moment from Breaking Bad to slowly prepare you all for what's to come." He then embedded a video containing a scene from the episode "One Minute" featured in Season 3. In the clip Jesse goes off on Walter White (Bryan Cranston) after he is made a partner. It has yet-to-be confirmed if Cranston will reprise his role in the upcoming film; he could likely appear in flashback scenes.
Check out the teaser trailer below. El Camino: A Breaking Bad Movie arrives via Netflix on October 11.
In more entertainment news, new Joker trailer spotlights Joaquin Phoenix's transition into the disturbed villain.
Cats out of the bag…and the bag is in the river. Here's a moment from Breaking Bad to slowly prepare you all for what's to come. #BreakingBad #Netflix #Elcomino ⚗️??? https://t.co/q3VdCCLxZe

— Aaron Paul (@aaronpaul_8) August 25, 2019