Pouya Enlists Juicy J, Ghostemane, Cuco & More for 'The South Got Something To Say'
15 new tracks from the Florida rapper.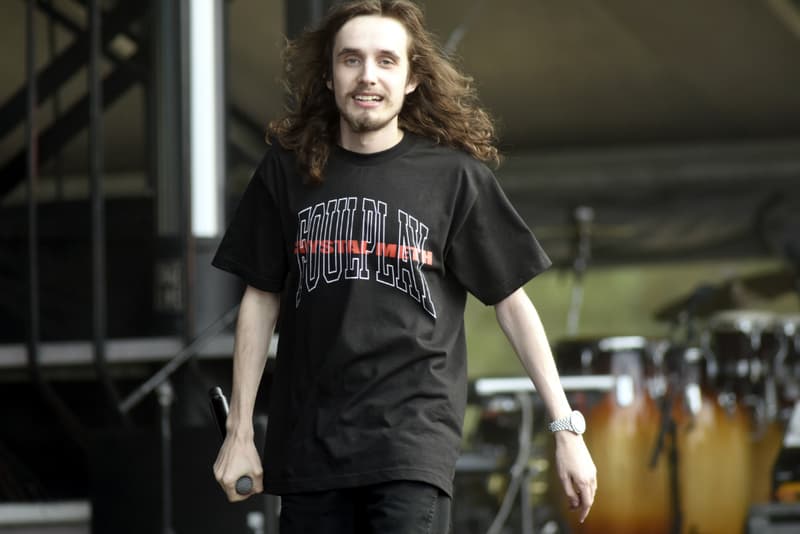 Back in May, Pouya revisited his 2018 project Five Five for his latest visual, choosing to deliver a music video in support of "VOID." Now, for the full-length follow-up to Five Five, Pouya unveils a new studio album titled The South Got Something To Say. Made up of 15 new tracks, The South Got Something To Say features collaborations with Juicy J, Ghostemane, City Mogue, Cuco, Rocci, Mikey The Magician and Midnight Rush, as well as the previously-released solo single "Superman Is Dead."
"Music is all about how you feel. I don't like to hide. I just think it's important because people listen to music to relate to somebody," Pouya explained to us us back in March of 2018, sharing some insight into his creative process and how he puts together albums. I'm versatile, I like to make music for every occasion … I can't just write a song and not write how I feel sometimes. Sometimes I just got to put that on paper … Music keeps me pretty sane. Making music in general is therapeutic, I just love making good songs."
"Thank you for listening. Any lyrics that stand out to you? I'd like to know. I'm feeling the love," Pouya remarks, taking to Instagram to deliver a brief statement on his latest LP. "If you haven't heard my album yet it's in my bio. I couldn't be happier. The South Got Something To Say."
You can stream Pouya's new studio album The South Got Something To Say below.
For more, revisit Pouya and Boobie Lootaveli's "PE$OS" collaboration from this past February.