Tyler, The Creator & Jeni's Splendid Debut New "Snowflake" Ice Cream Flavor
A two-toned blend of mint and white chocolate flavors.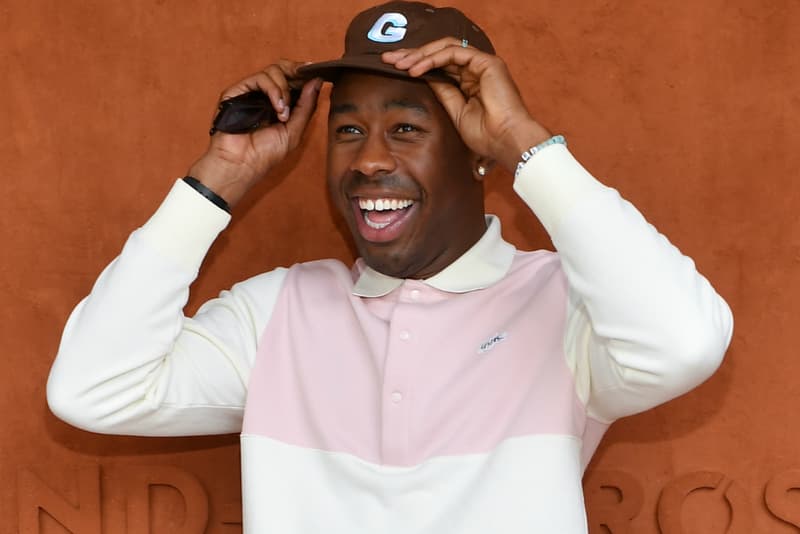 One week after the debut of GOLF le FLEUR*'s SS19 video lookbook, Tyler, The Creator is revealing plans for his latest major collaboration. However, instead of working within the confines of the artforms that are usually associated with his name, Tyler is teaming up with Columbus, Ohio company Jeni's Splendid Ice Creams to create a new ice cream flavor known as Snowflake.
Notably, Tyler, The Creator and Jeni's Splendid's Snowflake collaboration is billed as a blend of mint, white chocolate, and a touch of a sea salt. A mix of two colors, the Snowflake flavor features "cool peppermint on the ivory side, warm spearmint on the green side, with buttery white chocolate melted throughout, white chocolate flakes for some crunch."
"As much as I love white chocolate chip cookies, I can't get over the fact that someone made the universal rule that they always have to come with those useless macadamia nuts," Tyler, The Creator shares via an official statement, explaining his motivations for mixing the flavors that make up Snowflake. "For as long as I can remember, mint ice cream seemed to always come with every chocolate chip but white. I finally got the two away from their clingy friends and set up a play date for my mouth."
For those interested in trying the collaboration, the official GOLF and Jeni's websites will begin selling the item starting Saturday, July 6 at 10 a.m. EST. Concerning in-person sales of Snowflake, Tyler's GOLF store in Los Angeles will start carrying the ice cream on July 6 and Jeni's Splendid's brick-and-mortar locations will start selling it on July 8.
For more, revisit Tyler, The Creator's Rainbow GOLF le FLEUR* Converse collaboration.
GOLF le FLEUR* x JENIS SPLENDID ICE CREAM: JULY 6TH pic.twitter.com/t5dcSpiQjL

— Tyler, The Creator (@tylerthecreator) July 1, 2019