George R.R. Martin Shares New Details About HBO's 'Game of Thrones' Prequel
100 kingdoms, more direwolves and White Walkers.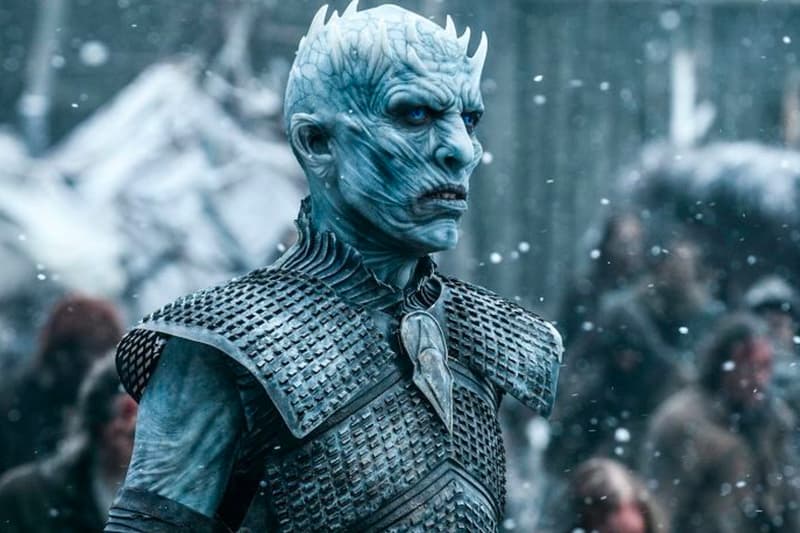 Earlier this summer we got news that the Game of Thrones prequel has already begun filming in Northern Ireland. With only a few casting confirmations and rumors floating around about the storyline, George R.R. Martin is ready to set things straight for the forthcoming fantasy series.
Sitting down with Entertainment Weekly, the author of the beloved novels shared five new details on the highly-anticipated prequel helmed by Jane Goldman and executive produced by himself. Unlike the timeline we saw featuring Jon Snow and Daenerys Targaryen as the Seven Kingdoms battled for the Iron Throne, the show's successor will see a kingdom count that runs many orders higher. Martin shared, "If you go back further, then there are nine kingdoms, and 12 kingdoms, and eventually you get back to where there are a hundred kingdoms — petty kingdoms — and that's the era we're talking about here."
Additionally with the prequel dating back to roughly 5,000 years before the events of Game of Thrones, known as "The Golden Age of Heroes," different households will be spotlighted and some left out. "The Starks will definitely be there," he said. "The Lannisters aren't there yet, but Casterly Rock is certainly there." Mystical beings will also be present including mammoths, direwolves and White Walkers. Unfortunately, however, no dragons.
In terms of casting, Martin is praising Naomi Watts, Miranda Richardson, Naromi Ackie and Denise Gough as a true ensemble. "For Game of Thrones, we never even nominated anybody for lead actress or lead actor until recently. It was always for supporting [categories] because the show is such an ensemble." He continued, "I think that will be true for this show too. We don't have leads so much as a large ensemble cast."
And lastly on the prequel's yet-to-be-revealed title, Martin has some ideas, like The Long Night. "I heard a suggestion that it could be called The Longest Night, which is a variant I wouldn't mind," he said. "That would be pretty good."
Head over to Entertainment Weekly for the full interview.
Although no official premiere date has been shared for the Game of Thrones prequel, the series won't likely air until 2021.
Martin is currently writing the sixth Ice and Fire novel The Winds of Winter. In related news, this Christmas the Game of Thrones: The Complete Collection limited-edition blu-ray box set is releasing.