Lil Durk Announces 'LS4TS2' & Shares King Von Assisted "Like That"
'Love Song 4 The Streets 2' is slated to release this month.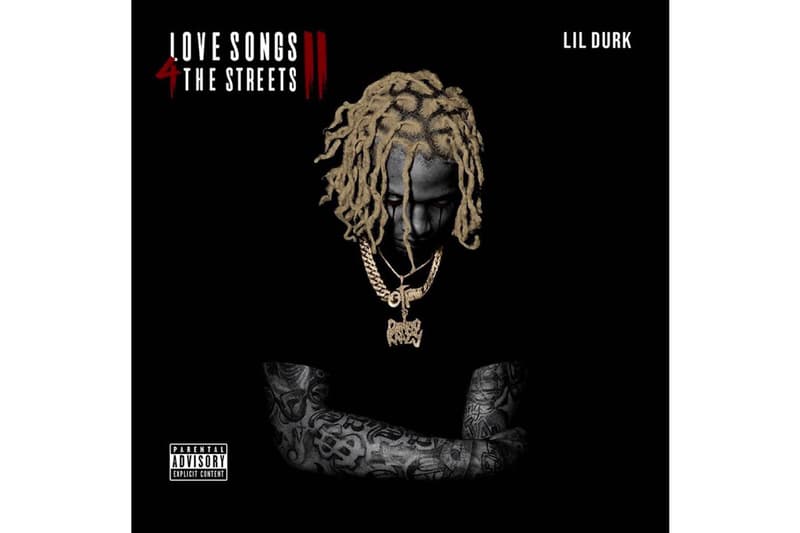 Chicago-based drill rapper Lil Durk has announced that his fourth studio album, Love Songs 4 The Streets 2, will be arriving later this month via Alamo Records. Late last month the rapper released a visual for "Turn Myself In." Since his debut, Durk has aptly infused a ground-level glimpse of gang life in Chicago's South Side within his lyrics, prompting a fluid rise to the forefront of Chicago's long-standing drill scene.
His latest project follows the heels of last year's Signed To The Streets 3 and is a sequel to 2017's Love Song For The Streets, which helped in kickstarting his rise to one of hip-hop's finest talents. In a recent press release, Durk shared that he made "LS4TS2 for women, my day 1s, the trenches, and all those that doubted me."
To commemorate the announcement, Lil Durk has shared the forthcoming album's first single, enlisting Only The Family-signed artist King Von for a track entitled "Like That." The track maintains Durk's signature drill flow, with Von offering up a forceful hook that questions "Why you walk like that? / Why you talk like that? / Why you move like that? / Why you shoot like that?"
You can stream Lil Durk's "Like That" featuring King Von below. Love Song 4 The Streets 2 arrives on July 26.
For more music news, Hypebeast recently sat down with Lil Keed to discuss Long Live Mexico.