Elmgreen & Dragset Comment on the Human Body in "It's Not What You Think" Exhibition
The artists turn a Barcelona gallery into a boiler room.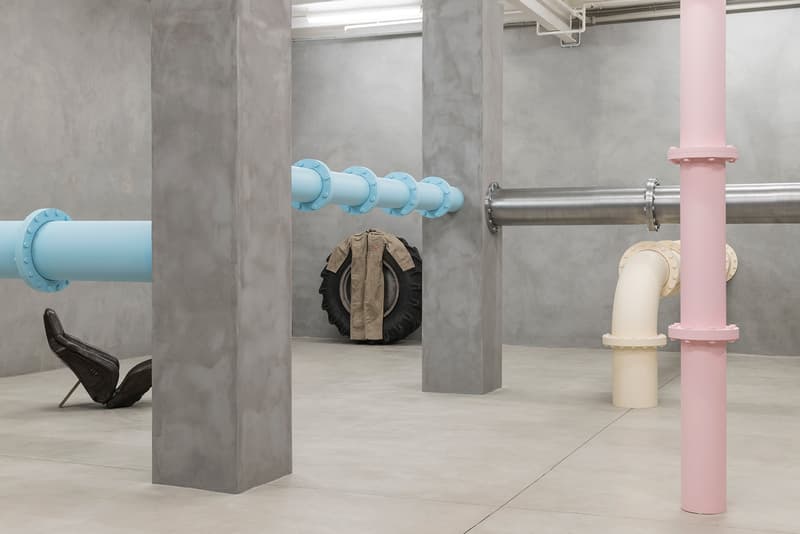 1 of 6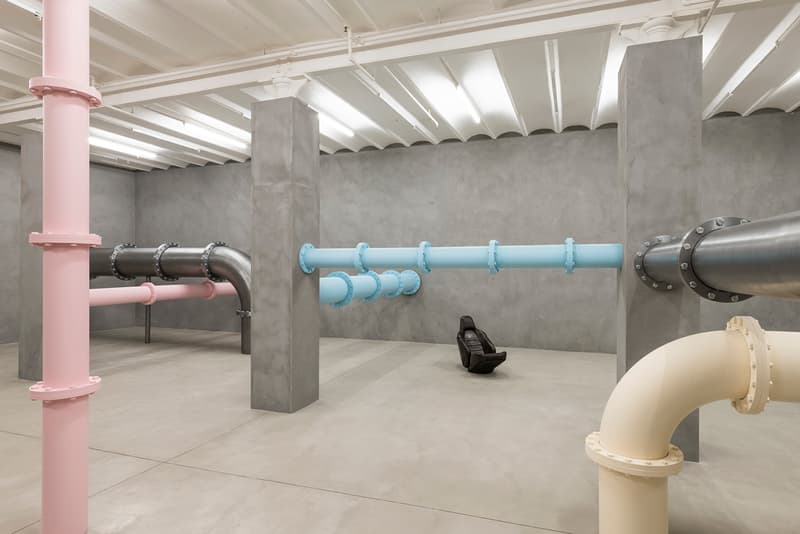 2 of 6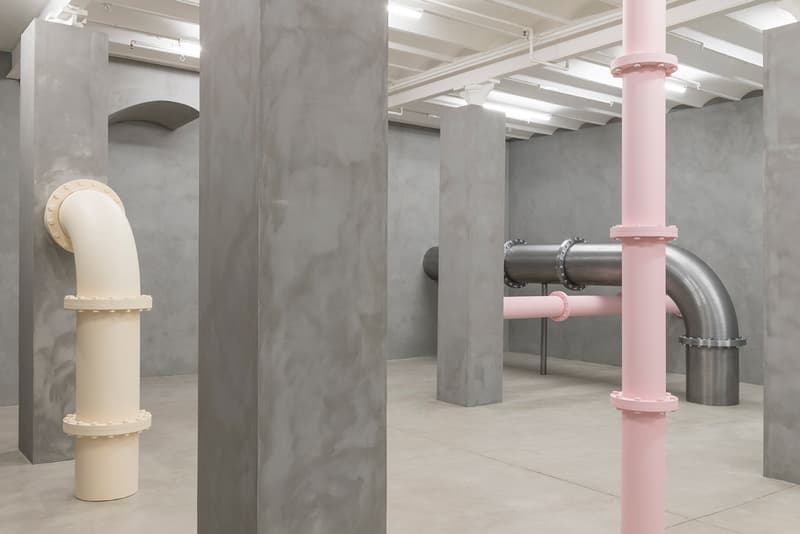 3 of 6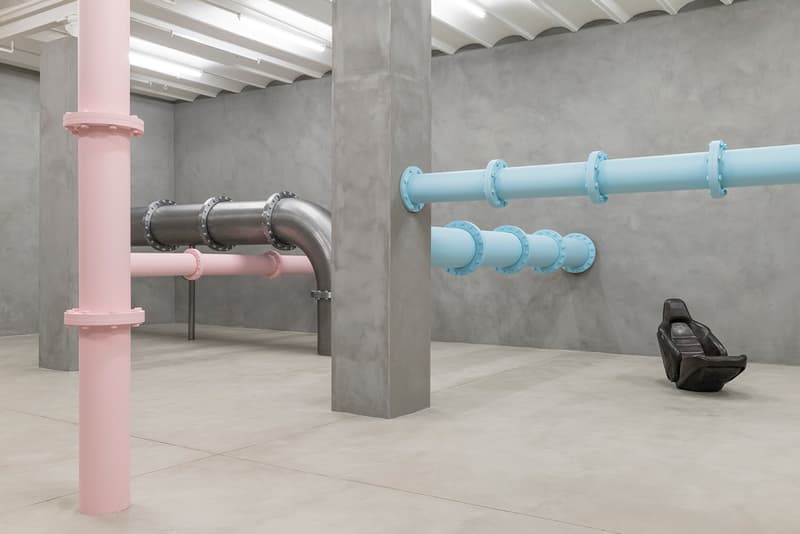 4 of 6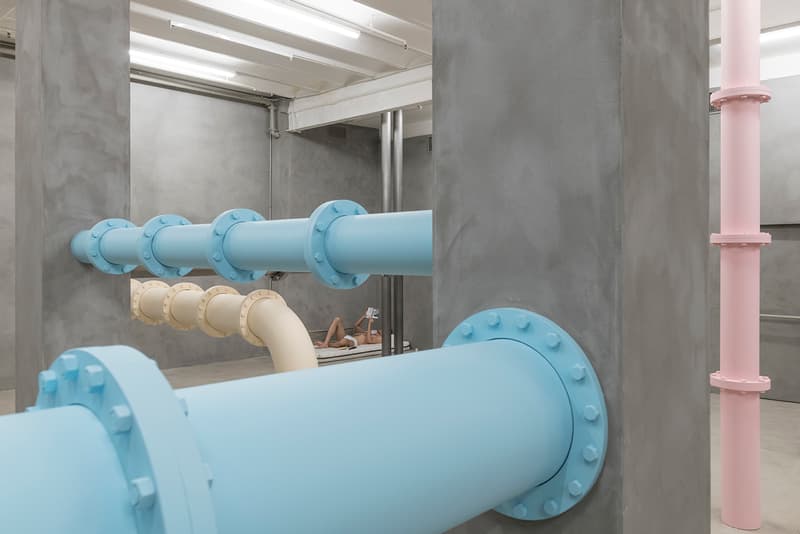 5 of 6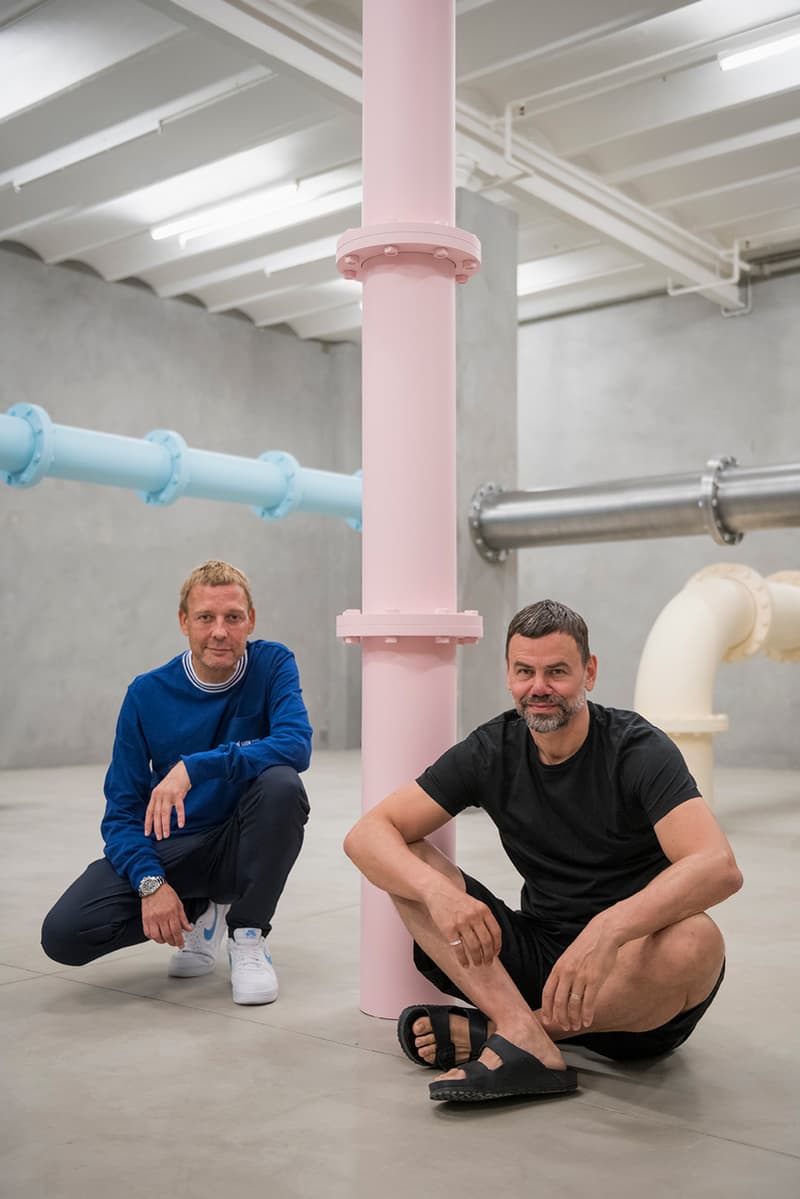 6 of 6
Artist duo Elmgreen & Dragset have opened their latest solo show, "It's Not What You Think," at Blueproject Foundation's Il Salotto gallery in Barcelona, turning the space into a makeshift boiler room. The usually all-white room has been transformed through colorful pipes that have been strategically place throughout the interior, commenting on topics related to the human body and its function as both a "biological and cultural product."
Visitors of the exhibition will be subtly forced to interact with the installation by stepping over, under and around the various tubes, as opposed to viewing works in a more "discreet format" as experienced in a typical gallery. Meanwhile, the pastels painted along the tubes speak to the body in more conceptual ways. Shades of pink, blue and yellow reflect the same tones used on certain HIV pills, providing a contrast between the use of "inviting" colors against the "toxicity" of the medicines.
"It's Not What You Think" is on view now at Blueproject Foundation until October 27, 2019.
For more art news, read about Anthony Lister's "Culture Is over" exhibition opening in Sydney this week.
Blueproject Foundation
Carrer de la Princesa, 57
Barcelona, Spain
08003