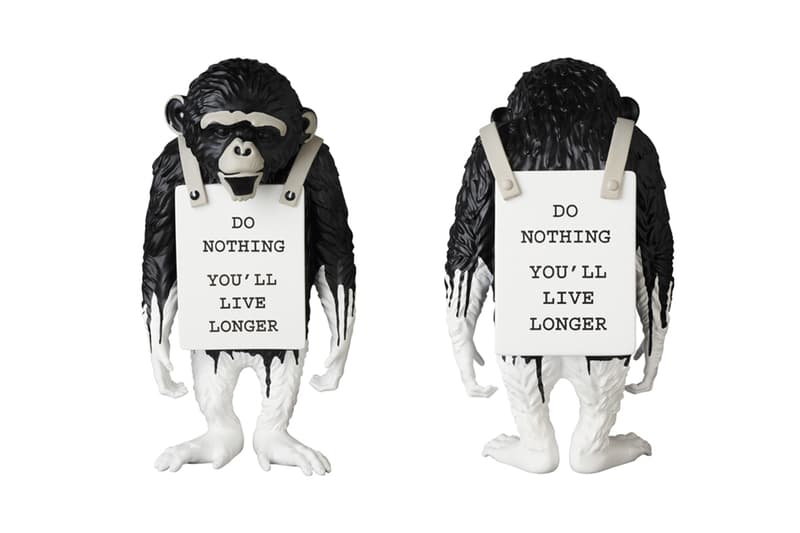 Brandalism & Medicom Toy Unveil New Banksy-inspired 'Monkey Sign' Figure
Complete with a black-and-white drip motif.
---
In 2017, Brandalism and Medicom Toy released a collectible figure inspired by Banksy's 'Monkey Sign' artwork – the famous street art stencil of a monkey wearing a sign with the phrase "Do Nothing, You'll Live Forever." While the first edition featured a predominantly white makeup, the latest piece boasts a black-and-white colorway in a striking paint drip motif. The edition marks the second launch by the cohorts with the all-black figure of Banksy's 'Flower Bomber' artwork having been the inaugural release by the duo back in March.
The 14-inch-tall 'Monkey Sign' figure will release exclusively at the Medicom Toy Exhibition in Tokyo this July 20 for roughly $443 USD. In related news, Medicom Toy will launch apparel collaborations with UNDERCOVER, fragment design, and BAPE at the forthcoming exhibit.