Big Sean Self-Reflects on "Single Again" With Jhené Aiko & Ty Dolla $ign
The rapper's second release this week.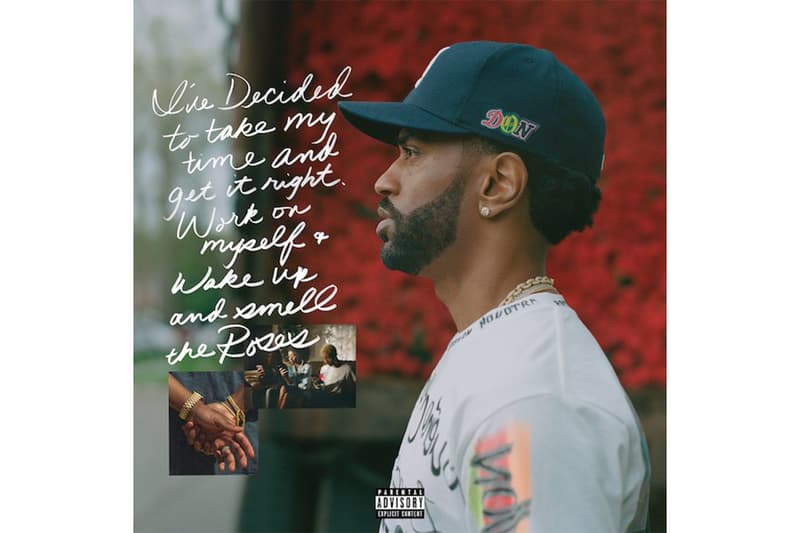 Following the release of "Overtime," Big Sean has shared a new track entitled "Single Again" featuring Jhené Aiko and Ty Dolla $ign.
The three-and-a-half-minute cut is a straightforward and introspective anthem with the Detroit rapper mostly touching on self-love. Prior to the release, the Don expanded on the track's concept and explained his former inability to be alone. "There's beauty in being your own source of happiness and fun and working on yourself. That's the process I been going through personally and it can be a scary thing," he tweeted.
This week's two single drops mark Sean's first solo material since 2017's I Decided and Double or Nothing with Metro Boomin. In a recent interview with Zane Lowe, the rapper spoke about going back to his roots and making his creative process fun again. "I've just been getting back to having fun with it. You know what I'm saying? At one point I felt like it might have started to become like a burden, or like work, but now it's just fun," he said.
Stream Big Sean's "Single Again" featuring Jhené Aiko and Ty Dolla $ign below.
In other new music releases, take a listen to Rick Ross and Drake's newest track "Golden Roses."
I never knew that I didn't know how to be alone in life. I always would find so much joy n happiness in a relationship or being with friends, but I didn't know how important it was to be in a relationship with yourself.

— Sean Don (@BigSean) July 25, 2019
There's beauty in being your own source of happiness and fun and working on yourself. That's the process I been going through personally and it can be a scary thing.

— Sean Don (@BigSean) July 25, 2019
But when you work on yourself and bring your best self to something, I believe that's truly how to experience a love where you are bringing happiness and joy and not dependency.

— Sean Don (@BigSean) July 25, 2019
I'm in a great place though n don't want to get too deep but I just want to share my journey with y'all…

— Sean Don (@BigSean) July 25, 2019