'Spider-Man: Into the Spider-Verse' Is Now on Netflix
Now you can catch all the Easter Eggs at your leisure.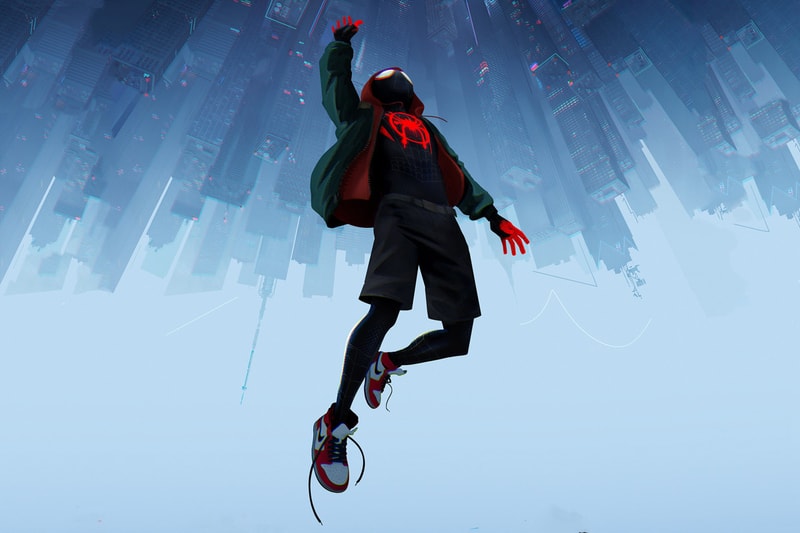 Spider-Man: Into the Spider-Verse took the world by storm when it hit theaters last year, and now the Miles Morales-lead film (voiced by Shameik Moore) has arrived on Netflix. After grossing $375.5 million USD and earning both an Academy Award and a Golden Globe Award for Best Animated Feature, folks can revisit the stunning animation that has greenlit a litany of projects.
Naturally, Sony exec Amy Pascal announced a sequel film would be in the works, despite the lack of details. But an upcoming television series based on the movie is on the way as well. It even inspired the "Origin Story" AJ1 Retro High.
It was recently revealed Tom Holland (Spider-Man: Far From Home) was supposed to have a cameo in the film as another Peter Parker. Holland stated "There was going to be another Peter Parker [in addition to the one voiced by Jake Johnson]. There was like a scene in a train station or something, and it was going to be like an Easter egg. I was going to walk through the background or something, and say like 'Hey, kid.'"
In other Netflix news, this is everything coming and going from the platform this July.
We should take Spider-Man: Into The Spider-Verse
?️
\(´・_・\)
(   )
く く

And put it in the Netflix

( ´・_・`)
(\  )\
> > ?

— NX (@NXOnNetflix) June 26, 2019
Into the Spider-Verse now streaming worldwide on Netflix starting today! I think maybe we added a depressive Spider-Horse named Bojack Parkman see if you can grab a screenshot

— rodneyrothman (@rodneyrothman) June 26, 2019