Shepard Fairey Designs 3 Montana Spray Paint Cans With BEYOND THE STREETS
Celebrating OBEY's 30th anniversary.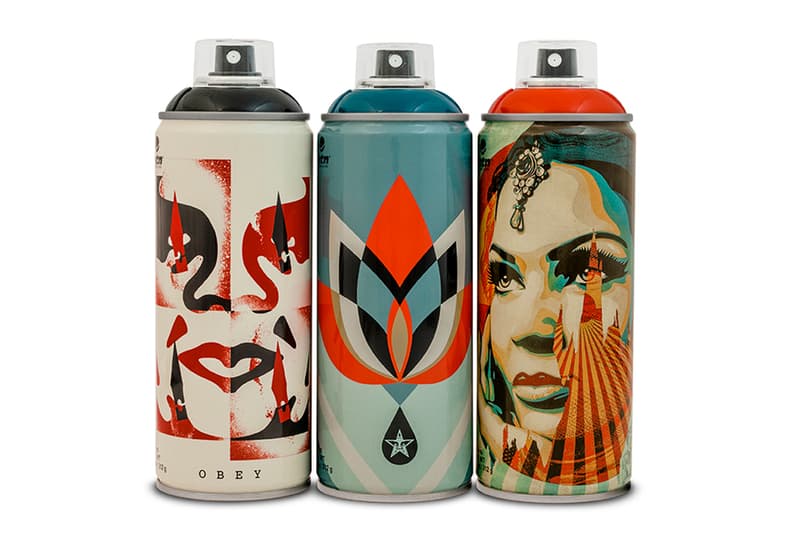 1 of 4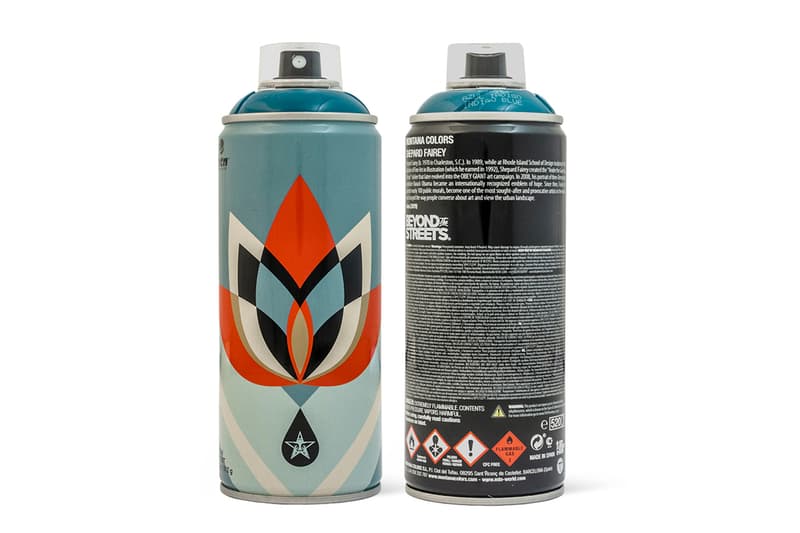 2 of 4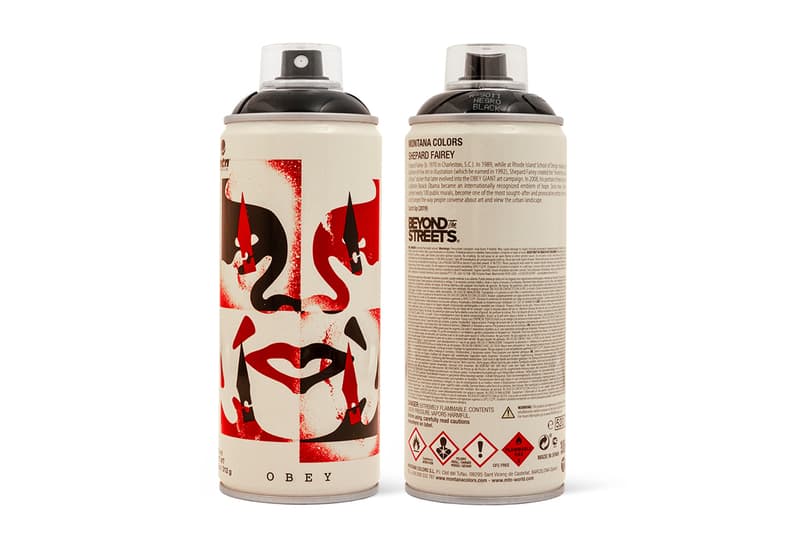 3 of 4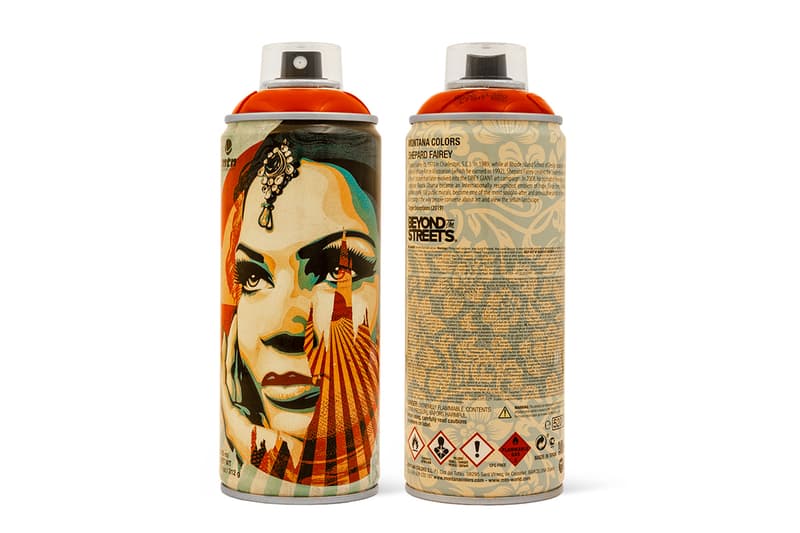 4 of 4
OBEY founder and renowned artist Shepard Fairey's latest collaborative project with graffiti exhibition BEYOND THE STREETS comes in the form of the artist's own tools: three graphic-heavy spray paint cans to celebrate the 30th anniversary of his very own brand. The three Montana spray cans are dressed in Fairey's iconic prints, with "Lotus Blue," "Cut It Up" and "Target." Each can comes encased in a wooden box for you to display.
Explaining the choice of Montana Colors spray paint, Fairey says that "I've been using Montana spray paint for many years because it gives the best performance and durability of all the paint brands that I've tried out. When I was younger, and I was doing things very spontaneously, I wasn't thinking about longevity, but even for an ephemeral art form like street art or graffiti, I think we all want paint to stand the test of time as much as possible." He concludes: "It's very meta – the can that makes the art, that ends up on the can."
The OBEY Giant x BEYOND THE STREETS x Montana Colors 30th Anniversay Limited Edition Cans are now available over at BEYOND THE STREETS' website, each going for $35 USD. Unfortunately, it only ships to the US.
And for more things art related, Pharrell and Mr. are launching an exhibition in Paris.