Los Angeles Collective Beach Bums Drop Their Hazy, Lo-Fi Track "TACOS"
A new crew to keep an eye on.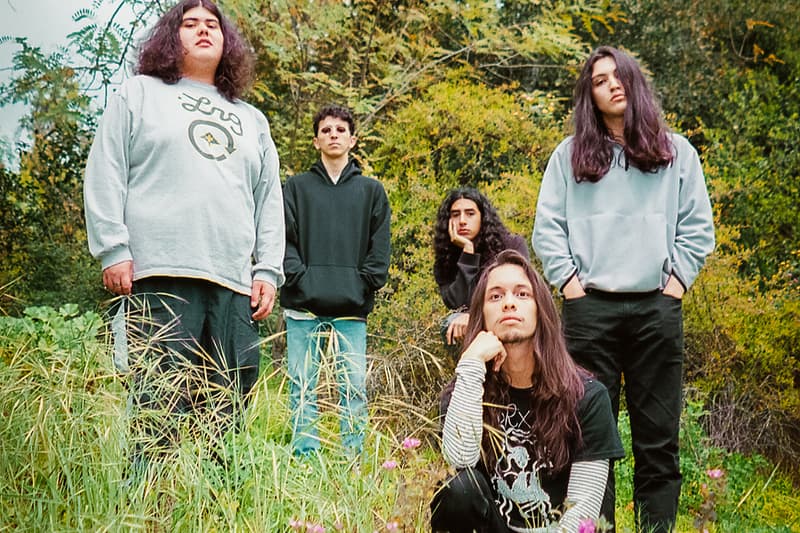 Los Angeles collective Beach Bums drop their newest single"TACOS," a hazy, lo-fi hip-hop track about hanging out, getting high, and youthful abandon inspired by frontman Jonathan Horsley's time working at a dispensary in L.A. The new single is a cut off their forthcoming LP, YEARS, which is out on July 26.
"'Tacos' was pure on-sight energy," said Horsley to HYPEBEAST. "One night Joe [Contreras, synth/keys] and I started messing with his Roland TR-8 drum machine. While Joe played synth, the homie Paul, threw down some guitar and I jammed on bass. We recorded a few jam takes 'til we felt one was solid. [It] felt real good because it was the first time we used Joe's analog gear. Lyrically, my inspiration came from the early mornings we'd smoked hella blunts with each other before we'd go to work at a med shop in LA. Kunu's lyrics came from his perception towards the Latin American lifestyle we grew up in."
YEARS will be a genre-blending album that combines influences from hip-hop, trap, hardcore punk, emo revival, post-punk, New Wave and more. They have previously shared bills with King Krule, The Drums, Jhené Aiko, Kali Uchis, Balance & Composure, Chicano Batman and more.
Stream the song below. In other related news, Lil Uzi Vert, Lil Baby, A$AP Rocky, Gucci Mane and more dropped some great new music last week.