Best New Tracks: Lil Uzi Vert, Lil Baby, A$AP Rocky, Gucci Mane & More
Another great week.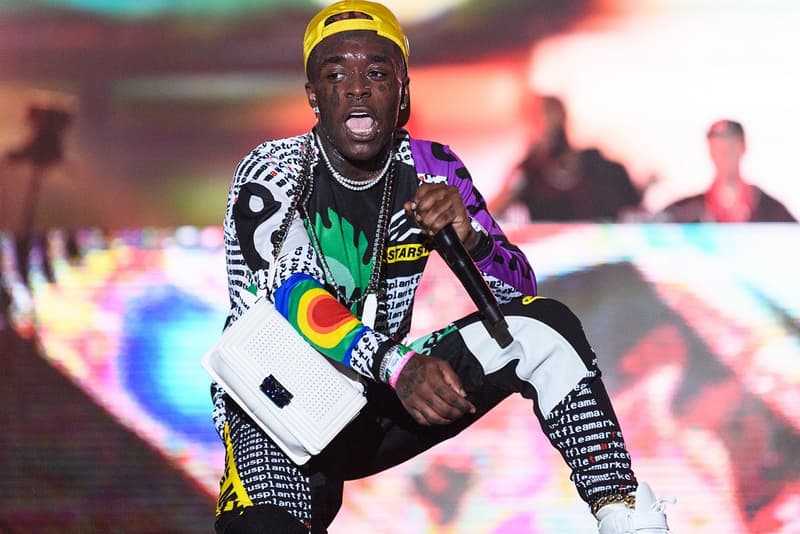 For the previous installment in our Best New Tracks series, we brought attention to new releases from Gallant, Kate Tempest, Common, Laundry Day, Nosaj Thing and Maleek Berry. This time around, we're shining the spotlight on new releases from Mustard, Lil Baby, Future, ALLBLACK, Gucci Mane, Peezy, Yhung T.O., ShooterGang Kony, Teeezy, Gudda Mack, Lil Mike Mike and others.
Gucci Mane – Delusion of Grandeur
Following up his Evil Genius LP from December of 2018, Gucci Mane serves up his 14th official studio album. Titled Delusions of Grandeur, Guwop's latest full-length release is made up of 18 new tracks, including collaborations with Justin Bieber, Lil Uzi Vert, Wiz Khalifa, Meek Mill, Gunna, Lil Baby, Rick Ross, Jeremih, Peewee Longway and more. When it comes to the project's production, Kenny Beats, Southside, Zaytoven, Murda Beatz, Honorable C.N.O.T.E., Tay Keith and others are credited with supplying the beats. "When they hear this [Delusions of Grandeur], it's going to surprise a lot of people, man, because it's is a crazy album," Guwop previously told Zane Lowe.
Mustard, YG, Tyga, A$AP Rocky & A$AP Ferg – "On GOD"
Six months after introducing his Perfect Ten album by sharing its Migos-assisted lead single "Pure Water," Mustard unleashes his forthcoming full-length's third single, "On GOD." Notably, "On GOD" finds the West Coast producer-DJ teaming up with YG, Tyga, A$AP Rocky and A$AP Ferg, and is preceded the by the Quavo, 21 Savage, YG and Meek Mill single "100 Bands." Mustard's Perfect Ten LP scheduled for release on June 28 via 10 Summers and Interscope.
Lil Baby & Future – "Out The Mud"
Fresh off the release of collaborations with Stefflon Don, Lil Gotit, DJ Khaled and other popular artists, Lil Baby continues to crank out high-profile collaborative singles. This time around, the down-south superstar links up with Future for the Quay Global-produced "Out The Mud." In a previous sitdown with Los Angeles radio legend Big Boy, Future labeled Lil Baby and his close collaborator Gunna as the current leaders of the trap music wave. "Right now, they them dudes," Future says of Gunna and Lil Baby. "They the next dudes to get the new deal, the new money, the new this, the new that."
Benny The Butcher – The Plugs I Met
Providing the sequel to last November's Tana Talk 3, Benny The Butcher serves up a new studio project titled The Plugs I Met. Benny The Butcher's The Plugs I Met EP features seven new songs, including records with Pusha T, Black Thought, Jadakiss, Conway the Machine and more.
"The anticipation for this project is crazy. I came out with Tana Talk 3 and it's a classic and everybody wants to see what I am going to do next," Benny The Butcher recently explained to Complex, opening up about his latest project. "People are on my d*ck, you can bet that. It's like they are pitting me against myself. People are waiting to see if I will fail, or if I will succeed. Trust me, I delivered with Plugs I Met; I took my time with it. It's f*cking crazy!"
TM88 & Lil Uzi Vert – "Slayerr"
In recent months, leaked versions of a TM88 and Lil Uzi Vert collaboration known as "Slayerr" have generated pretty strong reactions across social media and elsewhere on the internet. Now, TM88 has liberated the official iteration of "Slayerr" as his latest single. With Lil Uzi Vert's anticipated, long-awaited Eternal Atake album on its way, "Slayerr" adds fuel to the fire that's propelling Eternal Atake's promotional campaign.
Peezy -"New Car Smell" & "Still On"
This past March, Peezy released the full-length sequel to last summer's No Hooks project, No Hooks 2. Continuing to support that effort, the Detroit rapper is releasing a new music video for one of its standout cuts, "New Car Smell." Peezy's "New Car Smell" visual was put together by director Tremaine Edwards of Kardiak Films, and follows him as he takes a Rolls-Royce for a late-night cruise. Alongside the arrival of his latest music video, Peezy is also sharing a new track dubbed "Still On."
"The first one was in high demand, everybody was asking for me to do it … It was successful, so it only made sense for me to make a part two," Peezy told us, breaking down the motivations behind his latest project. "This is like a sequel I want to continue in due time; I want to go up to four or five or something, and it was the perfect time to drop a part two … all bars, all the way through."
ALLBLACK & Kossisko -"304"
Following last year's very impressive Outcalls project and the Kenny Beats-produced 2 Minute Drills EP, ALLBLACK debuts a new single known as "304." Released alongside its accompanying visual component, "304" features his longtime friend Kossisko and production from StraightDropVanilla and Drew Banga. The "304" visual was put together by director Adrian Per, with additional executive production duties handled by Delenciaga and Ari Simon. The Oakland rapper is preparing to continue his hot streak, so expect much more from where this came from.
ShooterGang Kony & Sada Baby -"Shoot Front The Reverend"
On July 17, Sacramento's ShooterGang Kony will release a new full-length studio project titled Second Hand Smoke. For the album's latest single, the young rapper is teaming up with Sada Baby for "Shoot Front The Reverend." Besides the aforementioned cut, Kony's 13-track Second Hand Smoke LP will feature collaborations with DaBoii, Mike Sherm, Nef the Pharaoh and others members of the ShooterGang crew.
"Sada a genuine dude. He already f*ck with people I f*ck with so it was bound to happen," ShooterGang Kony tells us, revealing the origins of his new collaboration with Sada Baby. "Blood told me he don't just be doing features and shit unless he f*ck wit you for real. And I ain't finna do no music with nobody unless it's out of love anyway. I really just had hit architekz like, 'ay you got some Kony and Sada baby type shit?' And he sent that beat right over. Besides that, that hit just made itself — I was just talking shit."
Rucci, AzChike & AzSwaye -"Ain't Shit"
Only a couple weeks after sharing his latest solo single "Ain't Nothin," Rucci reconnects with AzChike and AzSwaye for the music video in support of their "Ain't Shit" collaboration. Originally released as part of Rucci's most recent studio project For My Dawgz, the NikeBoy- and D-Nyce-produced record "Ain't Shit" is brought to life as a music video thanks to director Nick Rodriguez.
"I'ma drop an album called That's Norf, and For My Dawgz is basically the songs I was making in the process of creating that album. I wouldn't say they didn't make the album, because some of the songs I wanted to put on the album, I just have so much music right now," Rucci shared with us, opening up about the origins of "Ain't Shit" and the other tracks featured on For My Dawgz. "When I say For My Dawgz, that means for my fans. I got all this music that I'm not gonna sit on, I'm just gonna give them all this music. When I recorded it, I made it in the hood with the homies. This is gonna prepare you for the next album, it's gonna have the streets going crazy. The music I'm making now, I'm talking shit but I'm talking it in a calmer way — like RBL Posse-type shit mixed with some Bone Thugs shit, but then tapping in to my Hispanic side. For My Dawgz is gonna get you ready for that … I think people are going to love it, it's going to be like when Snoop Dogg dropped Doggystyle. It's gonna go viral."
Teeezy & Gudda Mack -"No Cutz"
In recent months, Teeezy and Gudda Mack have used Instagram as a platform to prove that they are two of their region's hardest-spitting newcomers and are arguably the best new duo in southern California's current street-rap movement; this side of the West Coast hasn't seen a pair of young rappers with this much chemistry and talent since MackkRucci. Showcasing their skills through a series of attention-stealing Instagram clips, the Compton-to-IE-connected emcees have cemented their positions at the top of this year's new wave. Now, after ensuring that anticipation for a joint project maintained a boiling point for the better part of 2019, Teeezy and Gudda Mack are making a statement by unleashing a collaborative EP fittingly-titled Devils And Demons. Devils And Demons is comprised of five new tracks, and each record is a back-to-back display of neck-snapping aggression from both artist. Concerning the EP's production, sirHollywood and Naijhaybeats are the only beatmakers featured on the tracklist. To support and promote Devils And Demons, Teeezy and Gudda Mack are introducing a @papasmurf619_-directed clip for "No Cutz."
Lil Mike Mike -"Intro"
Lil Mike Mike is easily one of the most slept-on rappers in Detroit, and considering the wealth of undeniable talent currently pouring out from each regional division of that city, that's really saying something. For his latest, he shares a new music video for "Intro."
Yhung T.O. -"Don't Talk/Stop Snitchin"
SOB X RBE's Yhung T.O. is showing no signs of slowing down; swiftly following up this past March's full-length solo effort On My Momma 2, the Vallejo star is back with another new single. Debuting the record via its Paige Harmon/@iampaigeharmon-directed visual component, Yhung T.O. serves up the essential Abel Beats-produced cut "Don't Talk/Stop Snitchin."