Gorillaz Co-Creator Jamie Hewlett to Open 'The Suggestionists' Exhibition at Lazinc London
Encompassing three bodies of work: Tarot, Pines and Honey.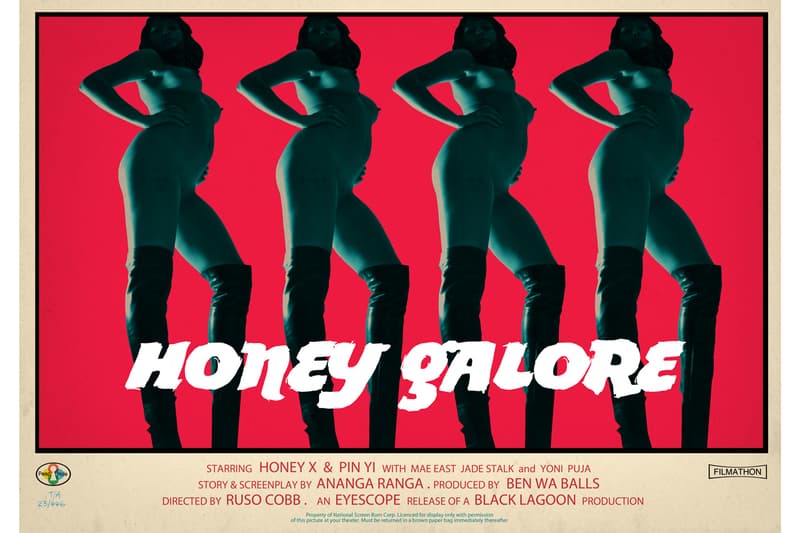 1 of 6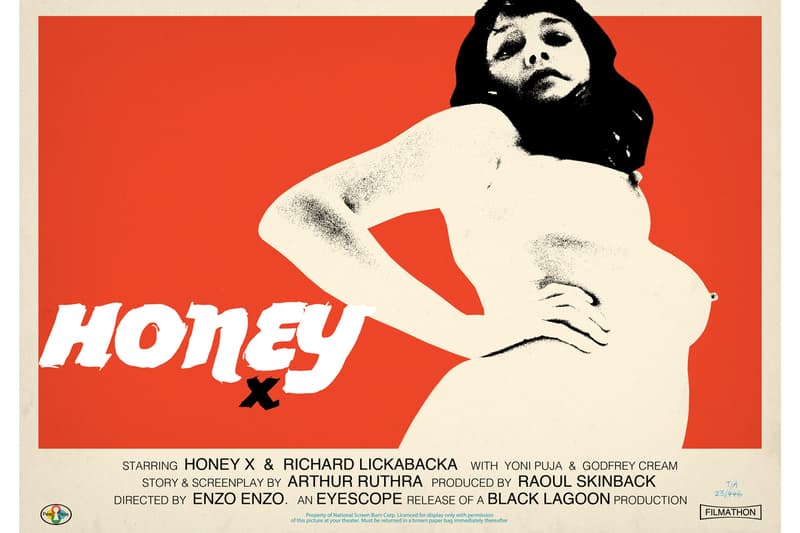 2 of 6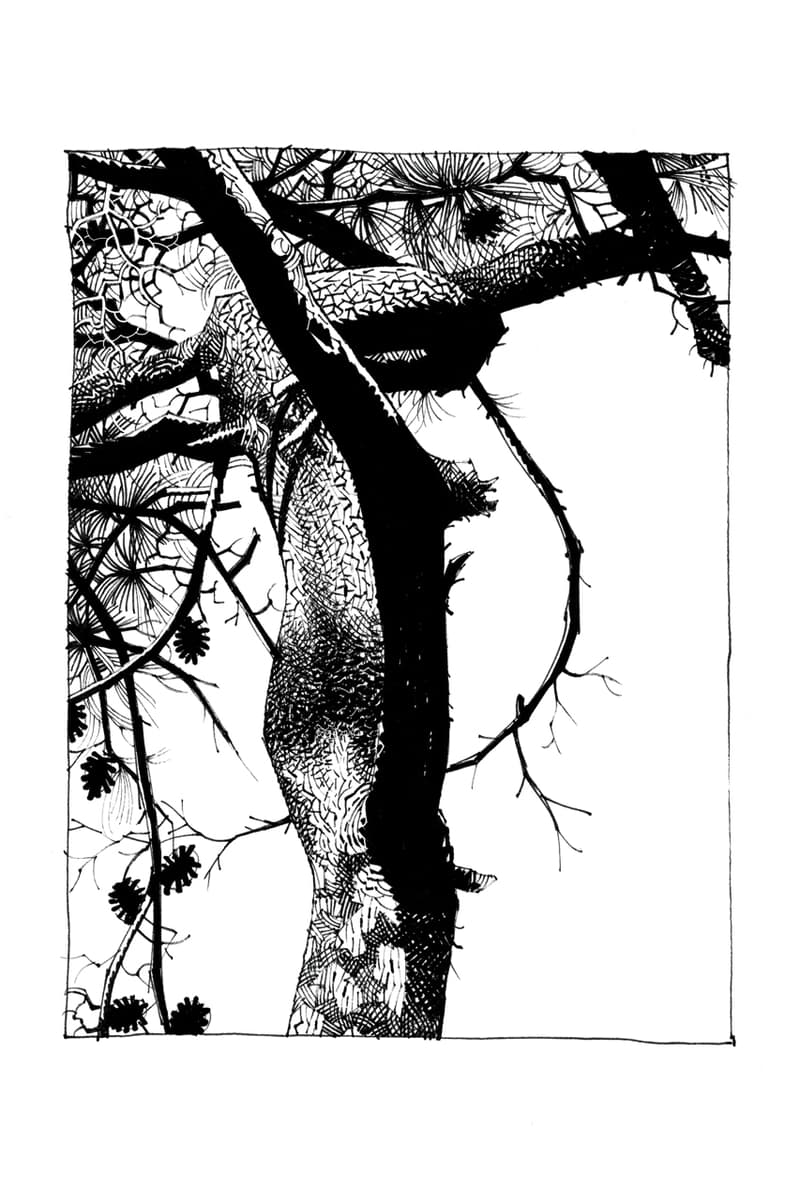 3 of 6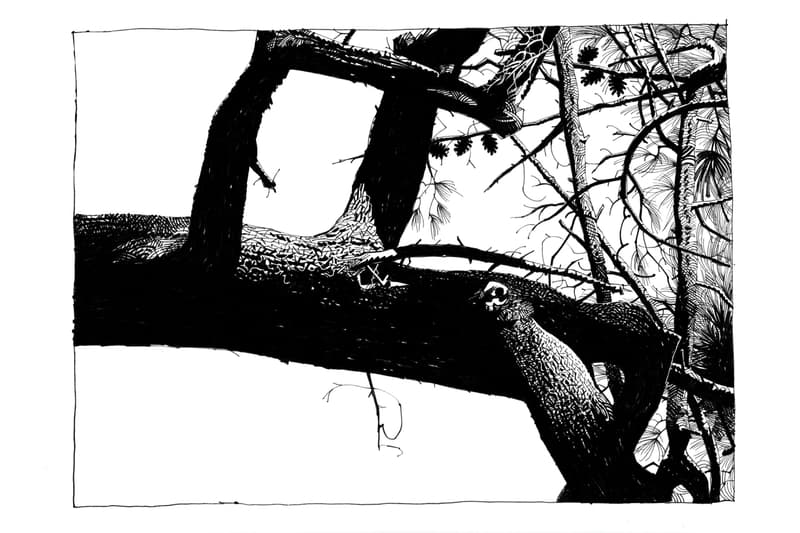 4 of 6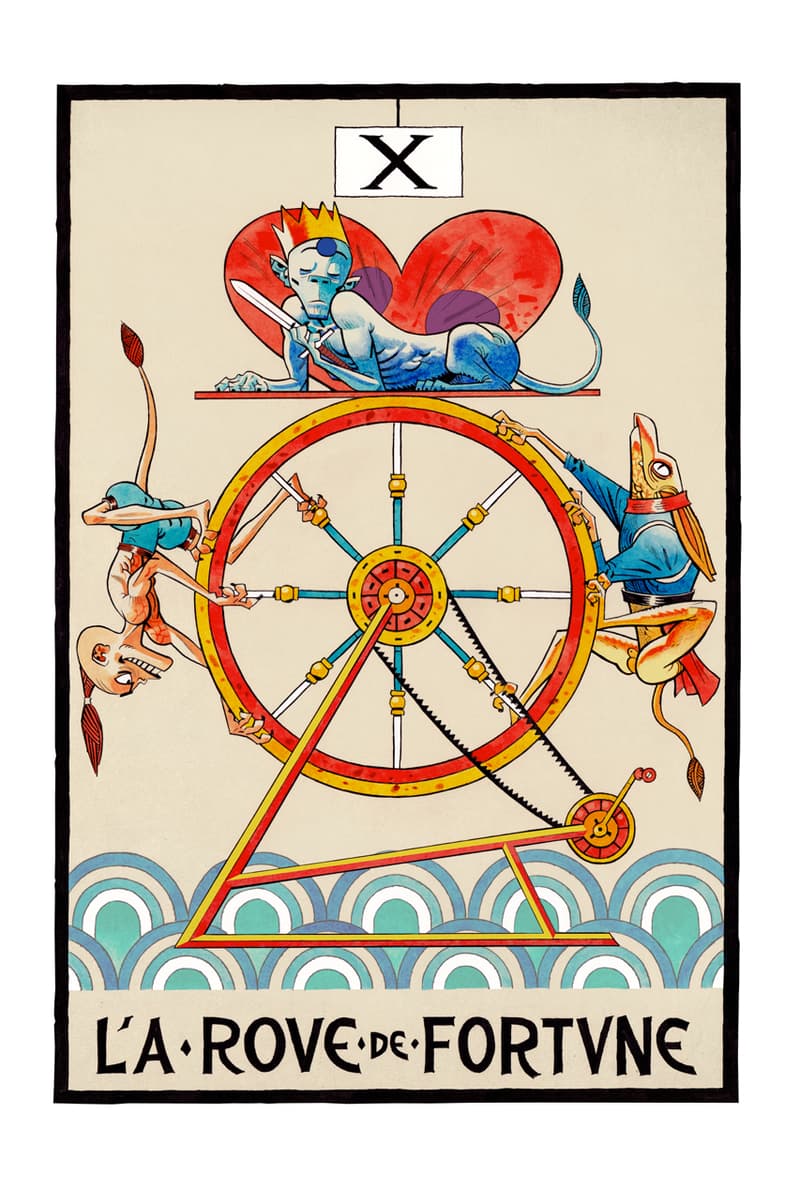 5 of 6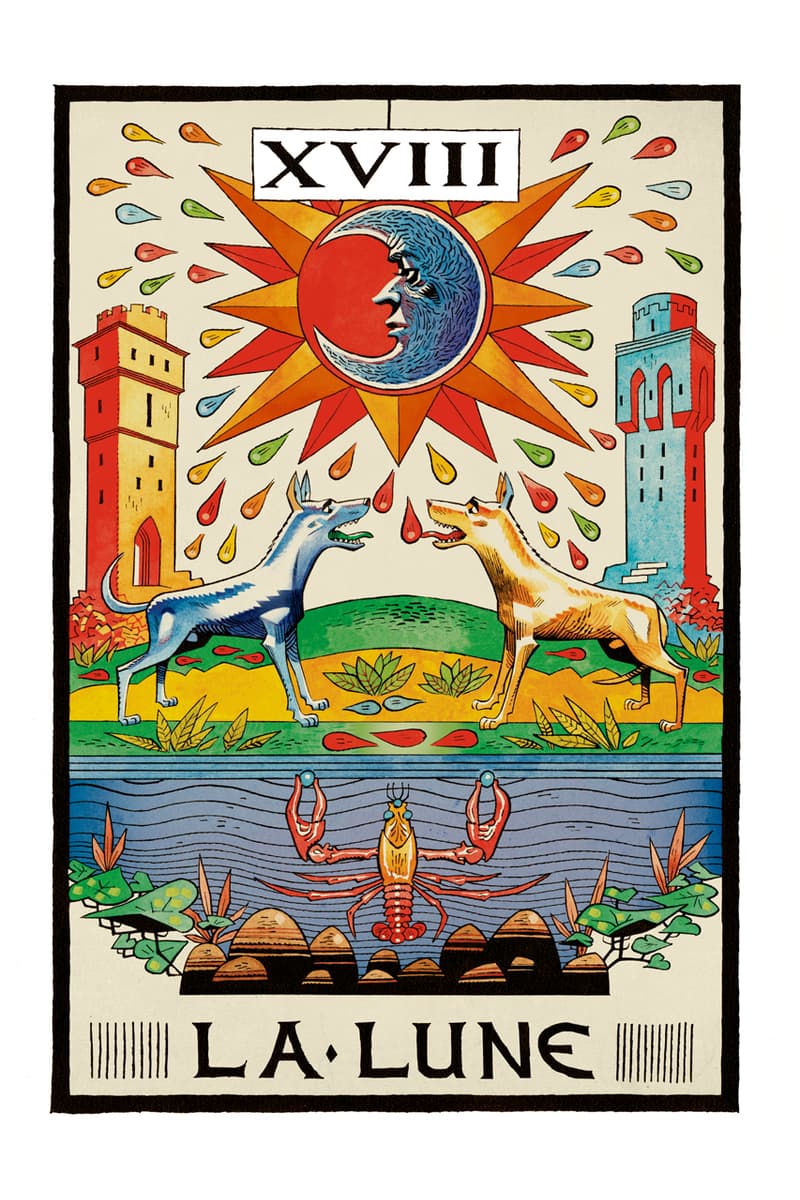 6 of 6
Gorillaz co-founder Jamie Hewlett is bringing a solo exhibition, The Suggestionists, to London's Lazinc gallery this month, presenting a selection of multi-media works across three different areas: Tarot, Pines and Honey. The pieces incorporate drawings, paintings and photo collages, which Hewlett utilizes to "draw upon the conscious and unconscious, the every day and the fantastical" throughout the installation.
For the Tarot division, the artist has replicated 22 of his previously-created large-scale tarot cards — a process that was three years in the making — and then hand-painted each one using watercolors, gouache and India ink to create vibrant, surrealist images. Hewlett's Pines category encompasses black-and-white illustrations of trees, playing on light and dark to capture a photorealistic look. Finally, Honey imagines a fictional female star of the '60s-'70s, framing her in risqué posters that speak to sexual exploitation.
Catch The Suggestionists on view at Lazinc from June 21-August 17, 2019.
For more art news, read up on Yayoi Kusama's upcoming exhibition at David Zwirner.
Lazinc
23 Sackville Street
London
W1S 3DX