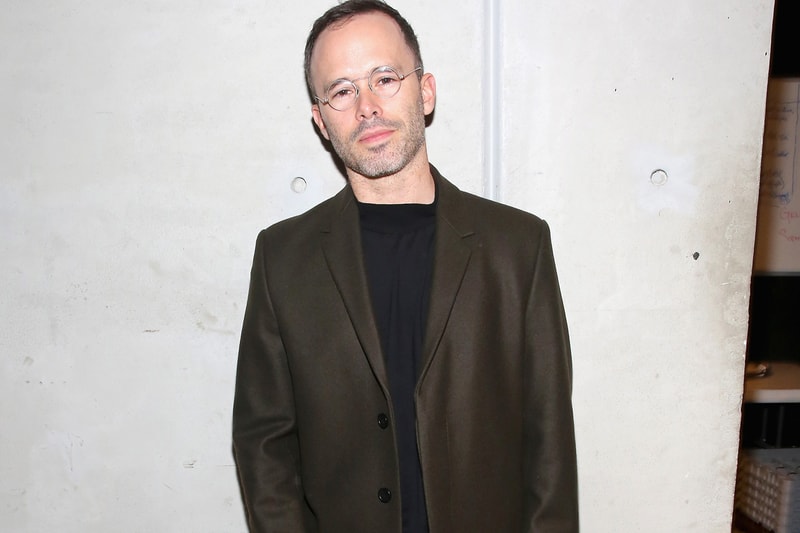 Daniel Arsham Unveils His Largest Sculptural Piece to Date
At the HOW Art Museum in Shanghai.
---
Having just worked on Dior's SS20 set design for Paris Fashion Week, Daniel Arsham is showing more of his works, this time at HOW Art Museum in Shanghai with his largest piece yet.
Daniel Arsham is famously known for his imaginative projections of fictional archaeology. Working on a spectrum of different mediums, like architecture, drawing, film and sculpture, the New York-based artist is often attributed to his style of creating "future relics" – objects imagined as archaeological artifacts set in an ambiguously distant future.
The upcoming show will host some of Arsham's newest works, characterized by cracking grey art pieces of all kinds of silhouettes. One highlight of the show, however, features the artist's biggest piece ever made. Weighing in at approximately 4,000 lbs, a tall grey bunny stands withered with some parts of its inners exposed. The cartoonish figure is made of bronze and took nearly two years for Arsham to complete, according to the artist. Though no official name for the piece has surfaced yet, eager viewers can head to the showing in Shanghai for a closer look.
The Daniel Arsham: Perpetual Present show will be on view from June 29 to October 24 at HOW Art Museum in Shanghai, with an entry fee of approximately $17 USD. Scroll below to see a snapshot of the giant artwork.
In other related news, HUF & Haroshi have linked up for vinyl middle finger figures in "Hot Pink."
HOW Art Museum
No. 1, Lane 2277 Zuchongzhi Lu, near Shengxia Lu
Shanghai, China