adidas Skateboarding Launches the "Rider Series" with Miles Silvas' Own 3ST.004
"The golden colorway was inspired by a pair of old Gazelles I really wanted growing up."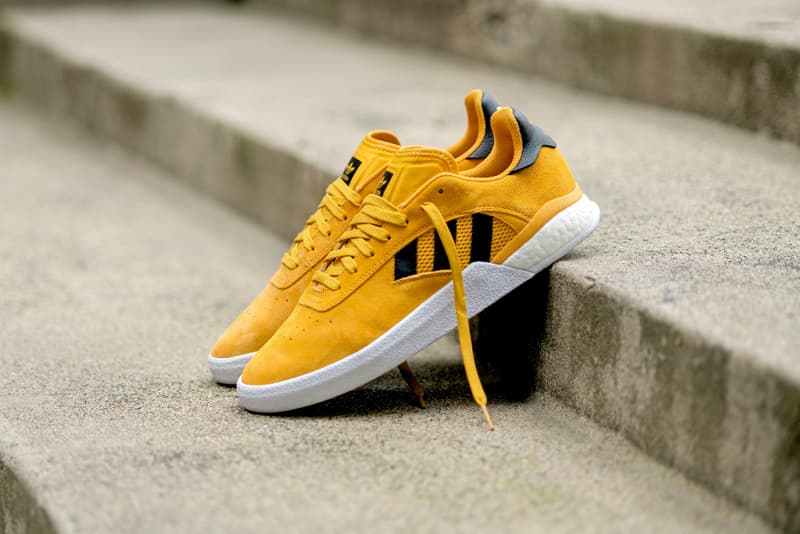 1 of 7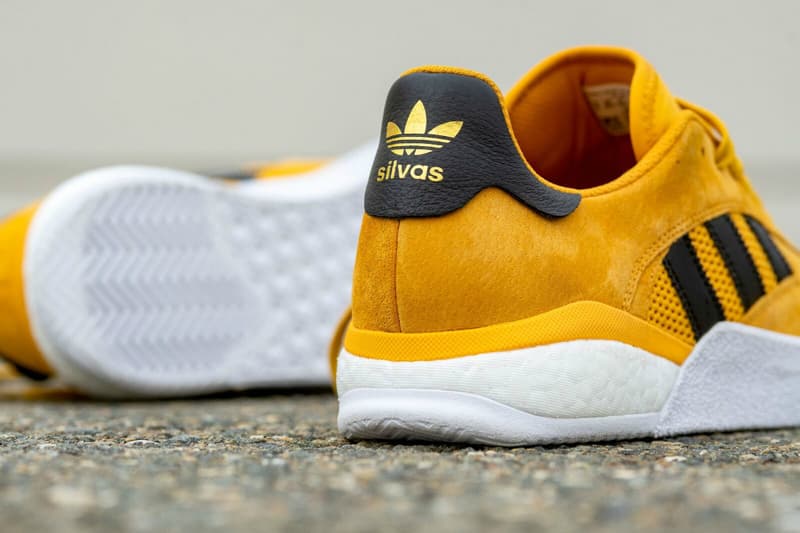 2 of 7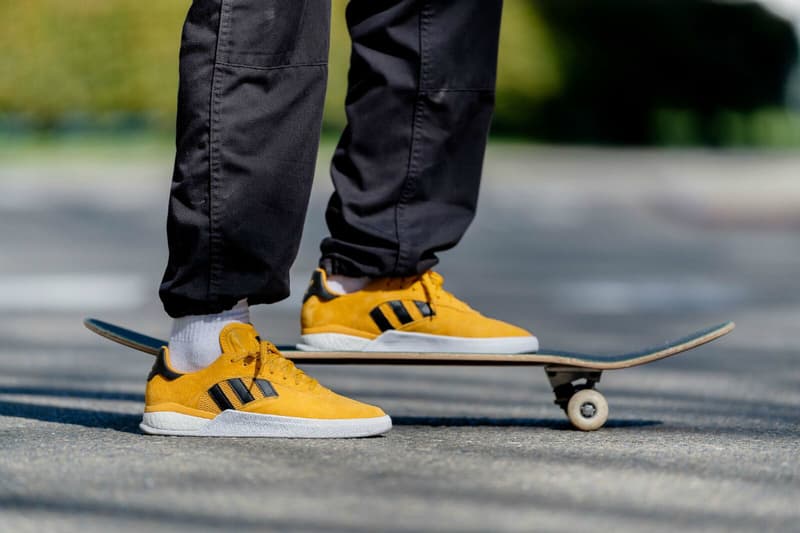 3 of 7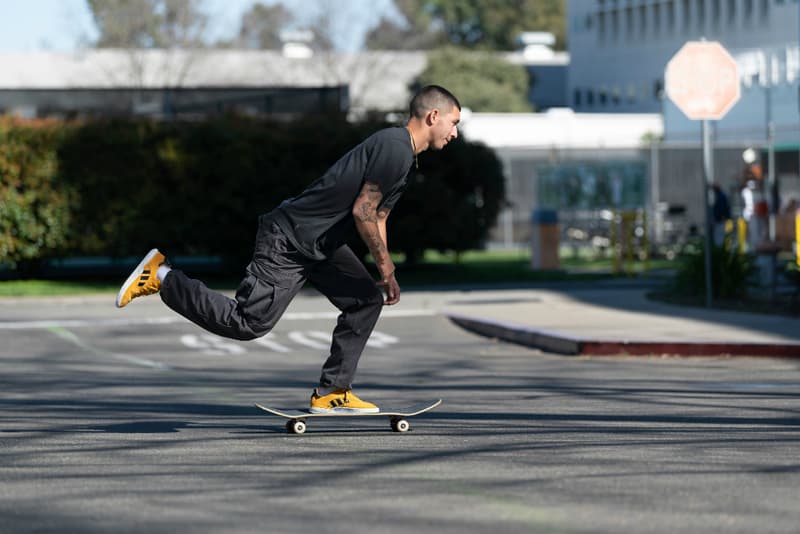 4 of 7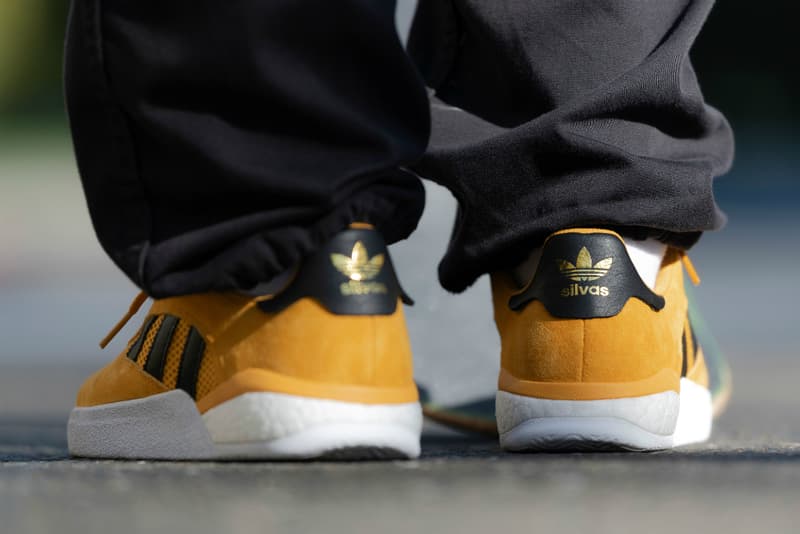 5 of 7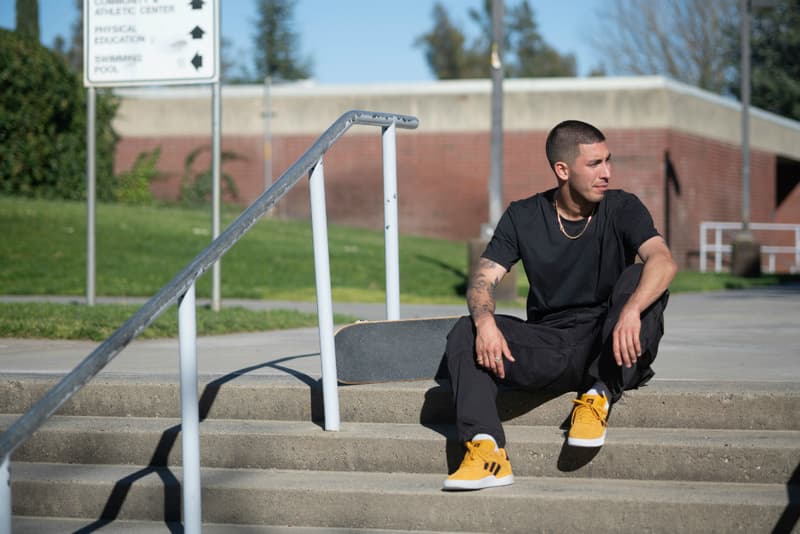 6 of 7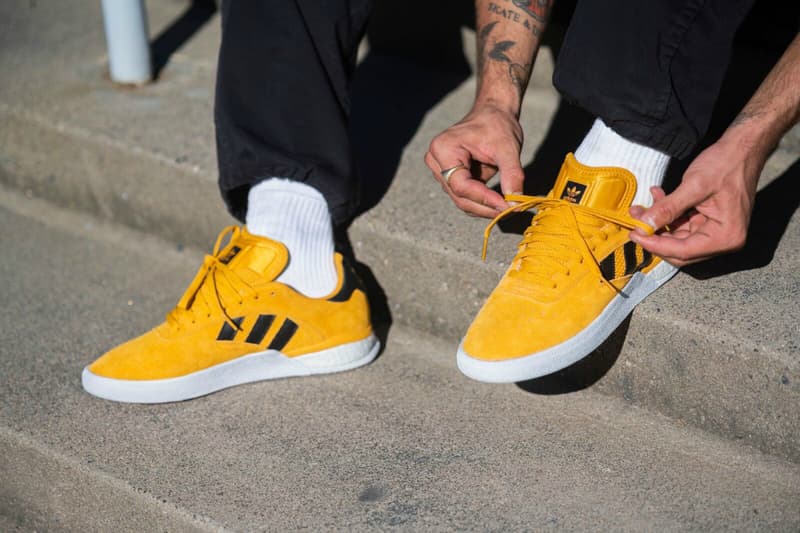 7 of 7
One month after honoring Daewon Song's legendary career by producing a special adidas 3MC collaboration for Spring 2019, adidas Skateboarding sets its sights on the next seasonal lineup for its latest run of sneakers. Specifically, adidas Skateboarding introduces a monthly range of footwear known as the Rider Series. Enlisting the talents of team athletes like Miles Silvas, Jake Donnelly, Na-Kel Smith, Diego Najera, Chewy Cannon, Silas Baxter-Neal and Blondey McCoy, the brand is serving up new and personalized takes on renowned silhouettes, with each new pair created to celebrate the talents of the rider involved with its creation.
To launch the new Rider Series, adidas Skateboarding is teaming up with Miles Silvas to cook up a Fall/Winter 2019 iteration of the 3ST.004. For this latest spin on the aforementioned style, Silvas and adidas Skateboarding utilize a luxe nubuck upper, a breathable mesh overlay and a well-constructed, sturdy wraparound rubber outsole. The exterior features a golden-yellow tone, and BOOST technology is placed into the midsole for superior shock absorption and "all-day energy return." Rounding out this presentation: black three-stripes branding and a heel tab adorned with Silvas' name.
"Having my name on the back of the shoe is insane," miles Silvas shares via an official press statement. "I like the boost in the heel – the tongue and side straps too. It makes the shoes fit super snug yet super flexible right out of the box, so you don't have to waste any time breaking them in. The golden colorway was inspired by a pair of old Gazelles I really wanted growing up."
You can check out adidas Skateboarding's new campaign for the Rider Series' Fall/Winter 2019 Miles Silvas 3ST.004 above. The sneakers will hit select retailers and the official adidas Skateboarding website on June 8, and is set to retail for $120 USD.