Plastic Water Bottles Were Spotted in the 'Game of Thrones' Series Finale
Following the coffee cup incident.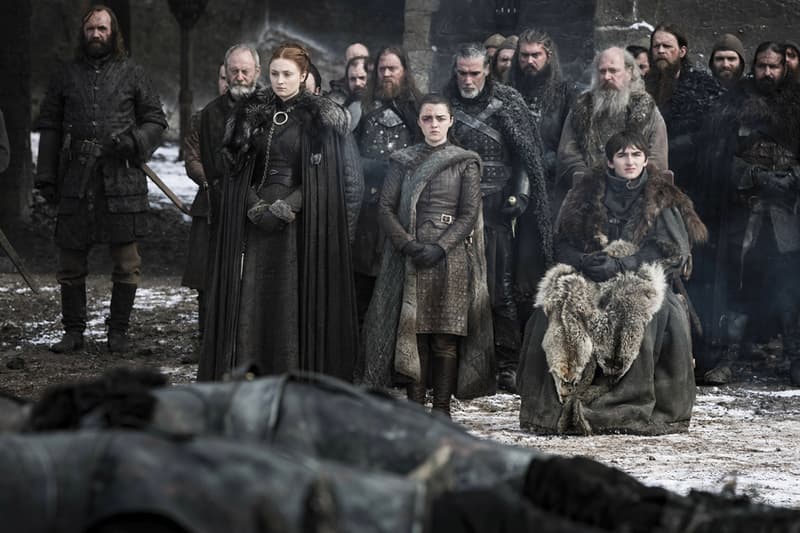 The Game of Thrones series finale has got millions talking, but not necessarily about how the story ends.
Eagle-eyed fans spotted yet another unwanted guest during the show's last ever episode, this time in the form of plastic water bottles. As the living characters decide on what's next for Westeros, two bottles can be found during this important scene — one behind Samwell Tarly's foot and the other just behind Ser Davos' chair.
This accident rings back to episode 4 where a coffee cup was seen in front of Daenerys as they celebrated in Winterfell. HBO and the showrunners initially joked that the Mother of Dragons had actually ordered a herbal tea and not a latte. Executive Producer Bernie Caulfield also apologized to fans shortly after, promising that the incident only happens once in a blue moon. They eventually edited the cup out of the shot, although there's still no word if they'll be approaching this situation in a similar fashion.
Fans continue to stand divided on the issue — some refusing to believe that no one caught the water bottle during its two-year production, while others are simply letting it slide.
Take a look at the fan-snapped videos and photos below.
In case you missed it, here's how the cast bid goodbye to the beloved series.
LMAOOO I CAN'T BREATHE THEY DID IT AGAIN ?? First Starbucks now a water bottle this show is a joke #GameOfThrones #GameOfThronesFinale #TheFinalEpisode pic.twitter.com/9YaFF8Pnm6

— ℝίτα?||GoT Spoilers (@JonxDanyy) May 20, 2019
It's not just there, I actually found the second water bottle next to Ser Davos. #GameOfThrones pic.twitter.com/rZHqiWmDU4

— Bala Yogesh (@Yo_Bala) May 20, 2019
Even the most important lords of the seven kingdoms need to stay hydrated.#gameofthrones #waterbottle pic.twitter.com/NS22F3SQgV

— savvyshopaholic (@Savanna39803740) May 20, 2019
You're telling me in the two fucking years y'all took to make this fucking season no one caught the coffee cup OR THE F.U.C.K.I.N.G WATER BOTTLE? #GameOfThrones pic.twitter.com/5LXgijjJt0

— Teeb Mills (@StevenWithAV13) May 20, 2019