Karina Wiciak Designs the Mountain-Inspired Concrete 'Pentahouse'
Perfect for the explorer in you.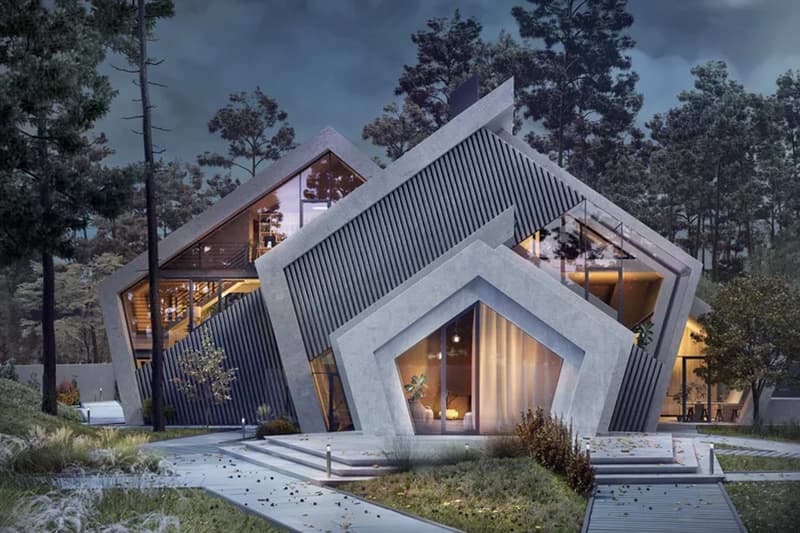 1 of 5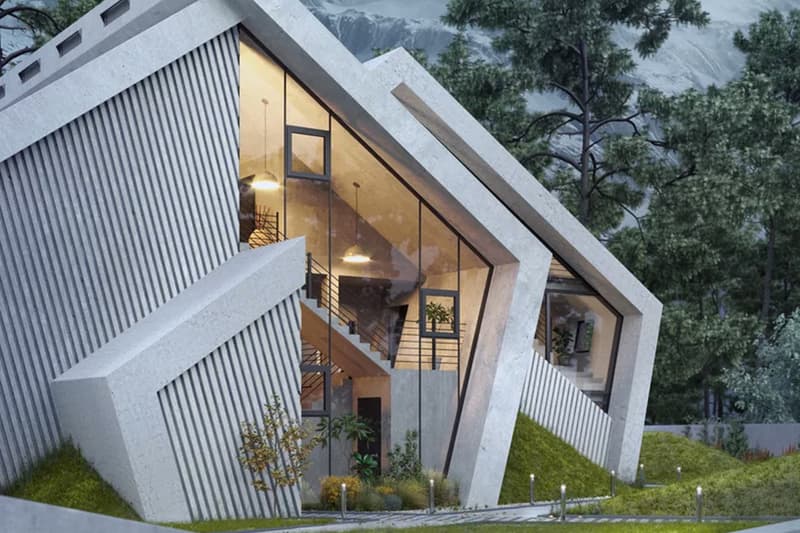 2 of 5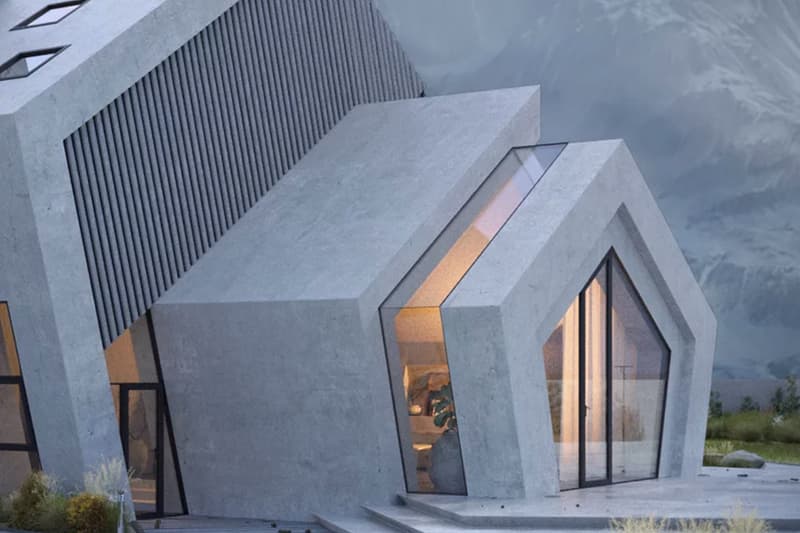 3 of 5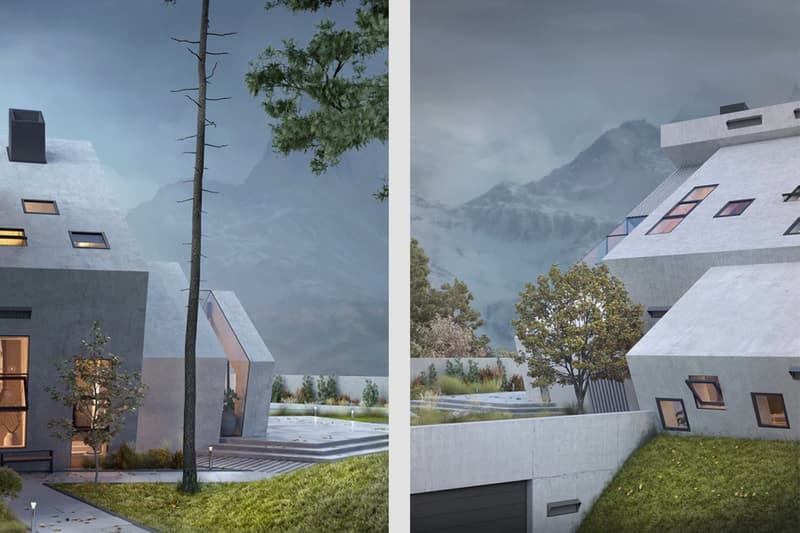 4 of 5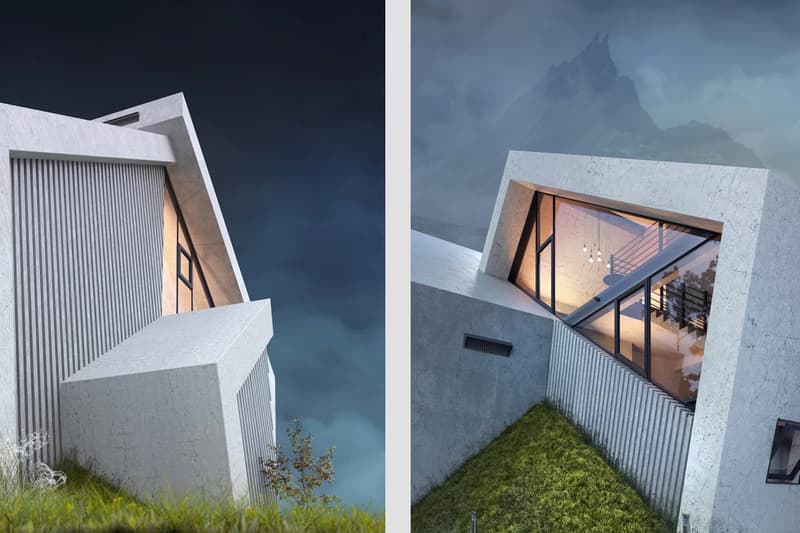 5 of 5
Karina Wiciak, an architect working from Wamhouse Studio, has designed a mountain-range-inspired family home called the Pentahouse. Using pentagonal geometry, Wiciak creates a minimalist home with a hint of deconstructivism, applying sloped concrete walls reminiscent of cliff-sides and mountain peaks.
Simple and elegant shapes form the 6,243 square-foot space, planned by Wiciak for a single family. Numerous extruded pentagons, all of different sizes, connect and intertwine with one another much like the scene of a mountain range, its peaks climbing over each other. With the Pentahouse, different pentagons serve different functions, segregating the house into several useful spaces. The smallest pentagon, for example, forms a welcome entrance to the house, which then leads to a much larger pentagonal structure containing two liveable floors. The entire concrete structure is complimented by an abundance of glass windows, letting plenty of natural light to flow into the structure while the nature-centric design draws you closer to the great outdoors.
The design is currently still at a concept stage, but if made into a reality, Wiciak's Pentahouse will definitely make a beautiful home for any fan of minimalism. For more of the architect's work, head over to her Instagram.
Elsewhere in design, check out these Pornhub x Richardson porn star-themed playing cards.