The Cosmopolitan Hotel & Casino Issues an Apology to Meek Mill (UPDATE)
The Philly rapper was stopped outside Cosmopolitan.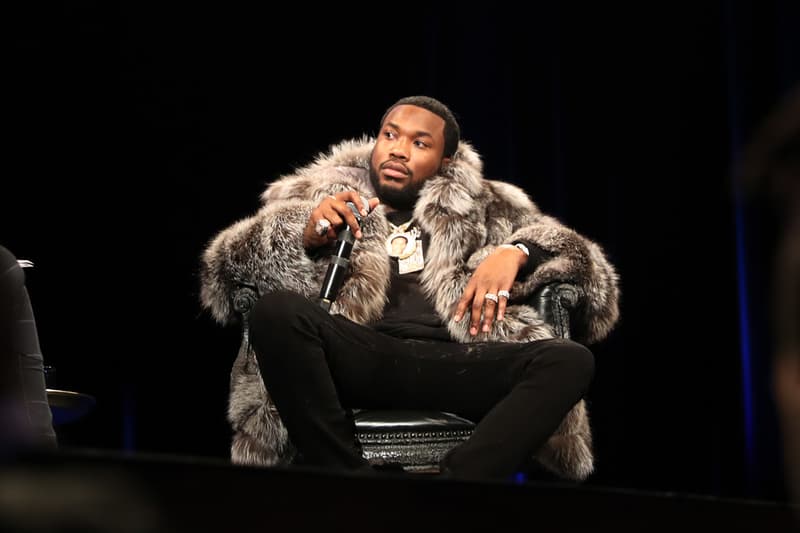 UPDATE: The Cosmopolitan Hotel & Casino has issued a public apology to Meek Mill. The Las Vegas hotel shared a statement via Twitter, admitting that the Philly native has never had an incident on their property as they originally claimed.
"We apologize to Meek Mill for how we handled the situation on Saturday, May 25, as we did not act in a respectful manner and were wrong," the statement reads. "Meek Mill has not had any prior incident on our property. The Cosmopolitan has zero tolerance for discrimination and we pride ourselves on providing an inclusive environment. We look forward to welcoming Meek Mill back to the resort."
— The Cosmopolitan (@Cosmopolitan_LV) May 31, 2019
ORIGINAL STORY: Meek Mill's attorney will issue a lawsuit on behalf of the Philadelphia native against the Cosmopolitan Hotel in Las Vegas for defamation and discrimination, TMZ reports.
Last weekend, Meek Mill was turned away by security when he was trying to attend the Mustard concert at the Cosmopolitan. In a video posted by Meek Mill, you can see the rapper and his team having a heated discussion with representatives of the hotel.
"At this time, based on the information we have, we're refusing to do business with you," said the Cosmo rep. Meek later claimed the guards told him he would be arrested if he entered the hotel.
Meek called on his hip-hop peers to boycott the Cosmopolitan. "If you come from our culture you should never step foot in the cosmopolitan hotel," he wrote on Twitter, adding "something really has to be done in Las Vegas what they doing to black people!"
The Cosmopolitan claimed on Monday that Meek was turned away as the club had reached capacity. Joe Tacopina, Meek Mill's lawyer, said that the statement is "outright false." Tacopina also claims the Cosmopolitan has a list of Black performers banned from the hotel "for no other reason than their culture and skin color."
The cosmopolitan hotel …. and it's a few other hotels that be doing this to black entertainers because they don't want too many blacks on they property! Vegas notorious for this too its not just me!!!! pic.twitter.com/HPySp2nh8h

— Meek Mill (@MeekMill) May 25, 2019
Arrested for what????? #Cosmopolitanvegss pic.twitter.com/5OvmGBrXKv

— Meek Mill (@MeekMill) May 26, 2019